Every day, people reach out to reputation management firms with one question in mind: how can I remove information about me that comes up when someone Google searches my name?
The truth is, you can only do so much, but you may be able to do more than you think. If you want to un-google yourself, this is how you may be able to go about it.
Where Your Information is Hosted
The first thing to know is that there are, generally, five kinds of sites that host information about you.
Personal/professional sites. Do you have a personal website? It probably lists information about you. Are you a student? Your university might list you as part of a student directory. Do you work for a company? That company might include a roster of employees on its website. These kinds of sites are authorized to have your information and are allowed to do with it as they will, as long as it's not protected personal information.
What this means is that if you work for a company, that company is free to disclose your name and your job title, but cannot post your home address or your government ID numbers, even if you had to provide them as a condition of employment.
A spinoff of this category is sites like The Dirty, which host personal information about people submitted by other people. These are generally nefarious and awful, but they can be difficult (but not impossible) to fight.
Social networks. Social networks like Facebook and the now-defunct Google Plus are a huge source of personal information seen online. Whenever you search for someone's name, chances are pretty good that Facebook links are going to come up. People with common names can at least hide amongst the potentially thousands of results for others with the same name, but people with uncommon names are much more visible.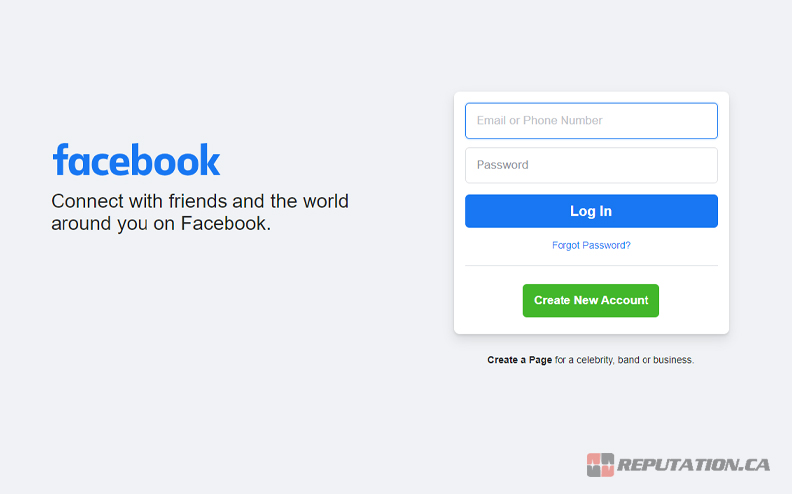 Public records. Some information is a matter of public record. You may be used to assuming this is limited to things like felony convictions, voting records, and marriage records. The truth is, it contains all of that and more, including your birth date, your home address, and additional information.
There are legitimate sites that host this information, such as court docket sites and court aggregators like Justia. On the other hand, there are plenty of sites that scrape this information and use it for less savory purposes, such as the next two entries on this list.
Data brokers. Data brokers are companies and websites that make a profit off aggregating and selling your personal information. These are sites that might sell "background check" services or just doxing profiles. You can generally follow a process to opt-out of these sites, but not all of them will respect a request.
Data scrapers. Similar to data brokers, data scrapers are sites that accumulate personal information and sell it for a profit. The difference is, they don't host any personal information. Instead, they maintain accounts with data brokers and scrape information about a given person when a request is submitted. This way, they can ignore requests to be removed, because they don't host information to be removed in the first place.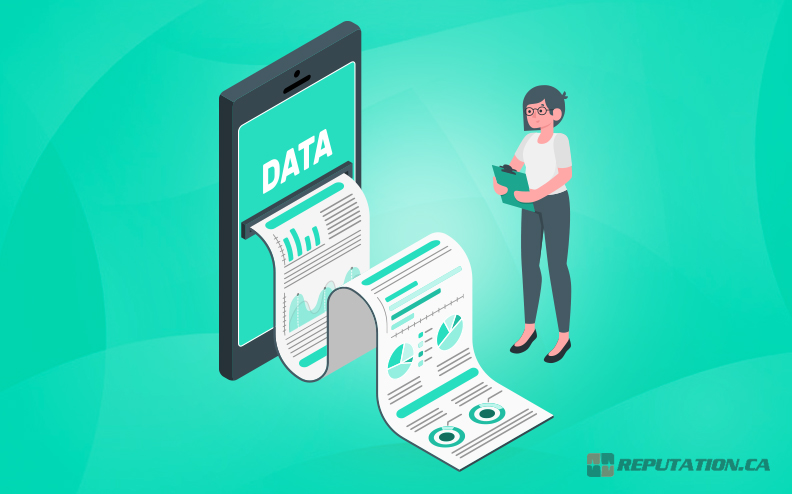 Unfortunately, you can only do so much to get yourself removed from Google. To completely erase your presence from the internet, you would need to remove every reference to you that has ever been published on any website throughout the whole of your life. Given how quickly information can propagate, how many mirrors exist of older sites, and how much data is archived, this is virtually impossible. Perhaps a governmental force like the U.S. NSA could pull it off, but the average person does not have access to the resources or influence to completely remove a person's presence.
There are some steps you can take, though, so here's how to do what you can.
Step 1: Identify Sites
The first thing you need to do is identify where your information is hosted. We recommend using three search engines for this, at least: Google, Bing, and DuckDuckGo. All three of them use different indexes and will prioritize sites in different ways, so you may find sites that host information about you on one that the others ignore.
You'll want to go through the search results as far back as you're willing to dig. At a minimum, comb through the first five pages of search results. Some of those URLs will be related to you specifically. When you find one of these, note it down. A spreadsheet can help; create a column for the URL, a column for the category of the site above, and a space for more columns later.
Any site that mentions your name but isn't about you can be safely ignored. Other people may have your name, after all.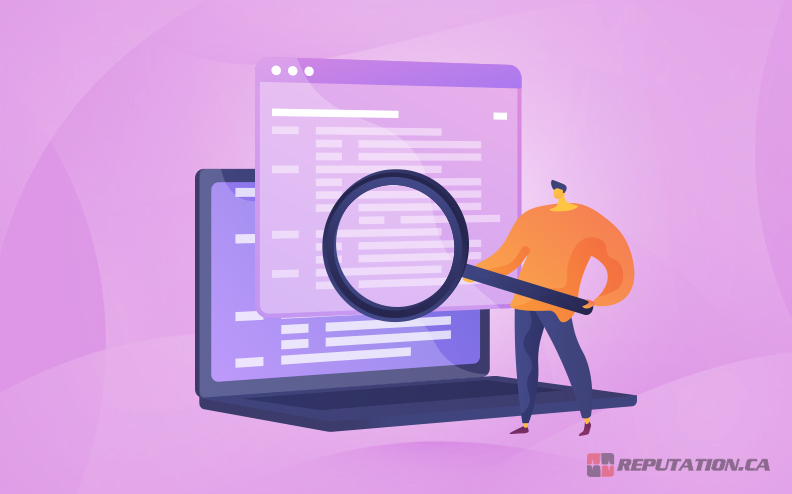 If a site mentions your name but offers no other details, yet you're sure it's about you (such as a newspaper local to your hometown, or a team roster that lists nothing but your name) you may decide whether it's worth pursuing removal or not. On one hand, if the only data about you on a site is your name, it's not worth much. On the other hand, if you want to completely disappear from search results, you will need to remove every hint of your presence that you can.
Make sure you search for as many variations you can think of that might find you.
John Doe
John Q. Doe
John Quinton Doe
John "Nickname" Doe
John Doe <Company Name>
John Doe <Criminal Record>
Etc.
There will be a lot of overlap between searches, but not 100% overlap. You can also search specific sites using the site:www.example.com search operator.
Finally, make sure to check the image searches and identify any pictures of you that are out there. Those may also be worth removing.
Step 2: Remove Information You Control
Once you've built your list of sites, you can start taking action.
The first thing to do is remove any information hosted on sites you can control. If you have a personal website, remove information about yourself from it, or shut it down completely. Social media profiles should be set to the most restrictive privacy settings possible or deleted. If you find old social media profiles that you no longer have access to, try to recover them so you can close them down.
Some sites you may have dubious control over. For example, the company website for the company you work for might have a list of their employees on their site. You cannot directly remove this, but you may be able to talk to your boss, the lead IT person, or the website administrator directly and ask for your information to be removed.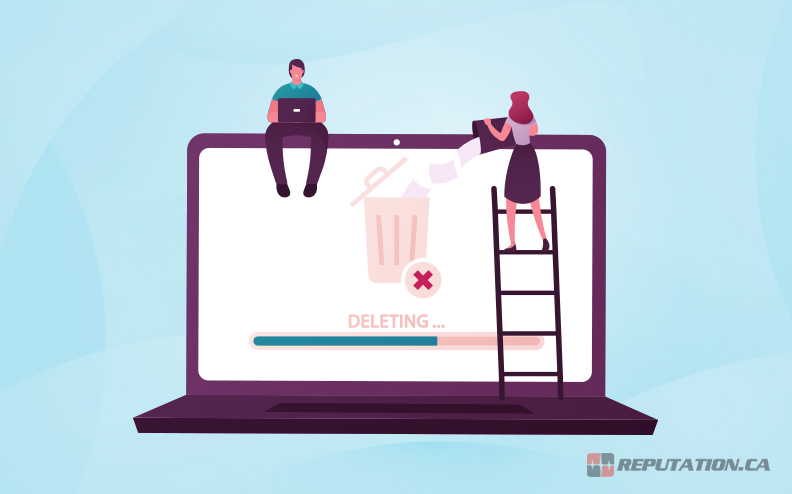 Keep in mind that some businesses will be resistant to this. For example, if you work in a position where you need to be able to be contacted, you can't exactly have your contact information removed. However, you may be able to argue that, for the sake of privacy, the listing should only list job titles rather than specific names. It might help to mention that this reduces overhead from having to adjust it every time an employee leaves, is hired or is promoted.
Another thing you can do is request that Google blurs the Google Maps/Earth street view of your home. Open up Google Maps and navigate to your home. Once there on street view, click on the three dots menu option in the upper right and click report a problem. There, you can request blurring of the image. You can do the same for your vehicle.
Once you've removed everything from sites you can control, give the search indexes time to reflect the change. It won't be instantaneous, and it may take several days for the changes to propagate.
Step 3: Reach Out in Good Faith
The next step is to issue good faith removal requests. These are simple requests; "Hey, I'm doing an audit of my privacy online, and I was wondering if you can remove my name/photo/information from <___> page(s). Thanks!"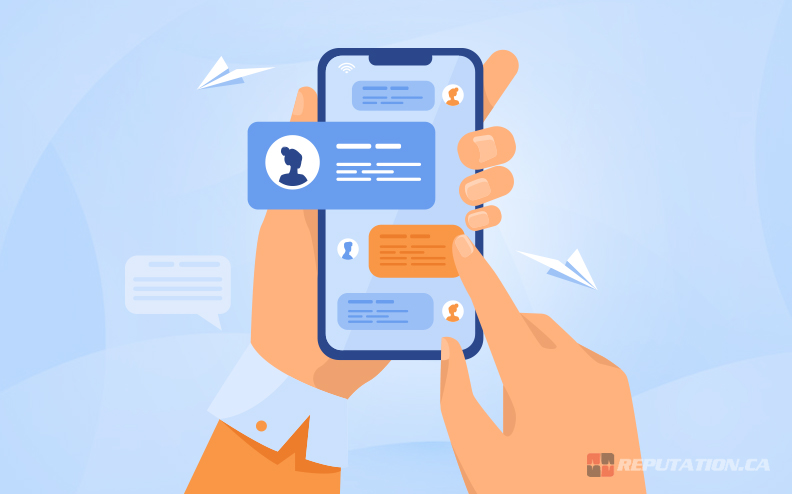 This is the best process for sites that are likely to be receptive to removal requests. Company sites, school sites, some newspapers, friends with social media profiles that post about you; these are all good targets for a good faith request.
Unfortunately, not all of the site owners will reply. A site owner might not check their contacts very often, or they might have a policy against removals without good reason or legal backing. For that matter, your friend might have abandoned their social media profiles, though you should be able to reach out to them in person or via other means to ask.
Step 4: Submit a Strongly Worded Request
If the site owner did not comply with your request (or simply ignored you), you may want to move on to stronger language. It's always better to play nice at first whenever possible, but if you need to, you may wish to cite laws and regulations about the protection of privacy, the right to be forgotten, or even copyright through the DMCA. These all tend to be threats, either veiled or outright and can make some people less receptive.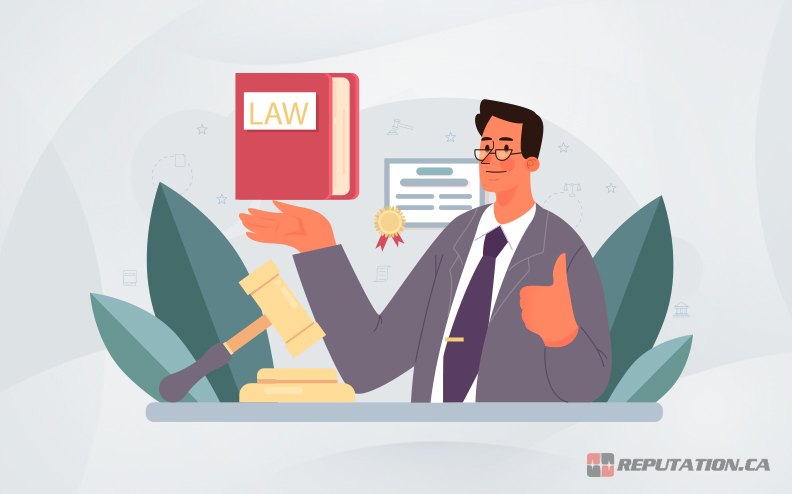 Be careful about making actual legal threats. If you don't have grounds to back up a legal threat, it's toothless, and can potentially even be posted with your name attached. There are some groups and organizations that will happily increase the prevalence of your name on their site just to spite you, knowing you can't do much about it.
Step 5: Contact the Site Web Host
If you believe that your information is hosted in violation of a law, regulation, or terms of service clause, you can go beyond the administrators of a website and directly to their web host. Some web hosts are receptive to these requests and will remove pages that violate privacy rules.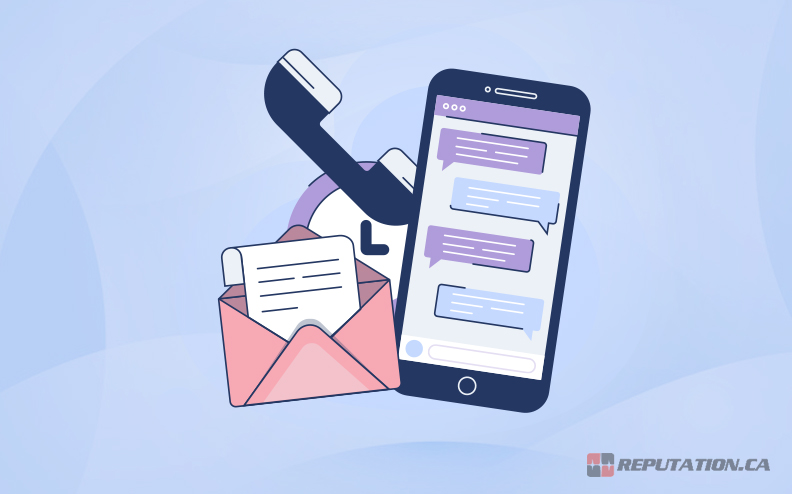 This is, unfortunately, somewhat inconsistent. Some web hosts are more receptive than others, and some web hosts are located in other countries specifically so they can ignore all but the most aggressive governmental intervention.
Step 6: Consider Legal Action
While there are very few legal protections for public personal information, private information may be removable under various privacy laws. The legal landscape of privacy is constantly evolving, too. What might not be possible now, could be possible in another few years. Keep an eye out, especially on the sites for organizations like the EFF, one of the most successful lobbyists for personal privacy protections in the world.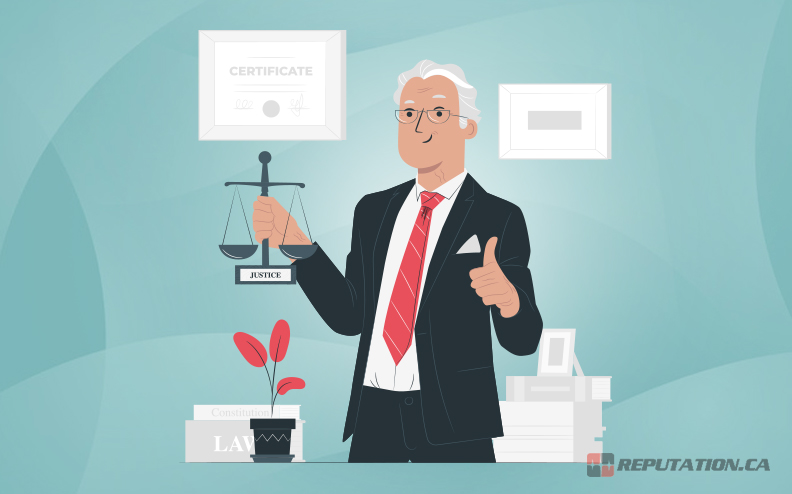 If you think the information is potentially subject to legal action, you can take your argument to a lawyer and then to court. The lawyer can help tell you if the action is possible. Information that can be removed this way includes private confidential information, intimate photos shared without consent, and other such private information. Unfortunately, public information generally can't be removed in this manner.
Make sure you get the court to seal your records as well, otherwise you're creating more public information (court records) to remove other information.
Step 7: Submit a Removal to Google Directly
Google also has a process for removing information from its search index. You can see the page and form here. There are two caveats to this method, though, which is why it's so far down on the list.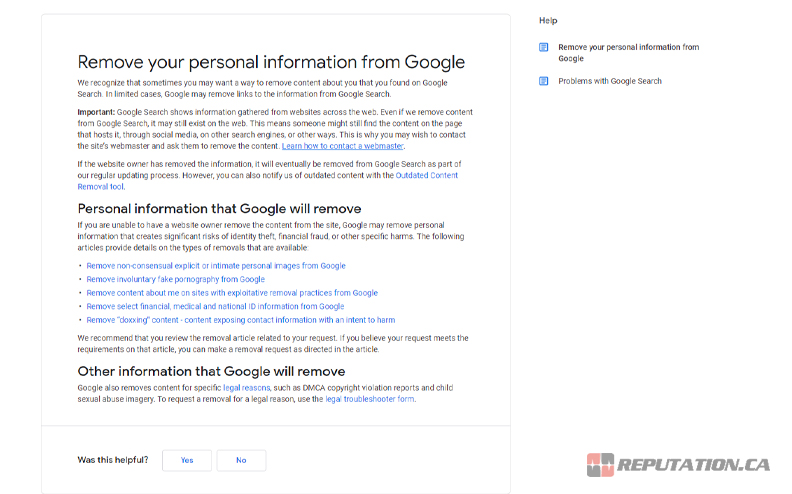 First, Google will only remove certain kinds of information. They will remove non-consensual explicit images, fake pornography, personal information on exploitative sites like data brokers, certain kinds of medical, financial, and ID information, and doxing content. Other kinds of personal information are exempt from the process of their removal outside of a court order.
Second, Google can only remove content from their index, not from the web itself. If someone knows where to find it, they can still locate your information on the site directly.
You can follow similar procedures for other search engines as well.
Step 8: Contact a Reputation Management Company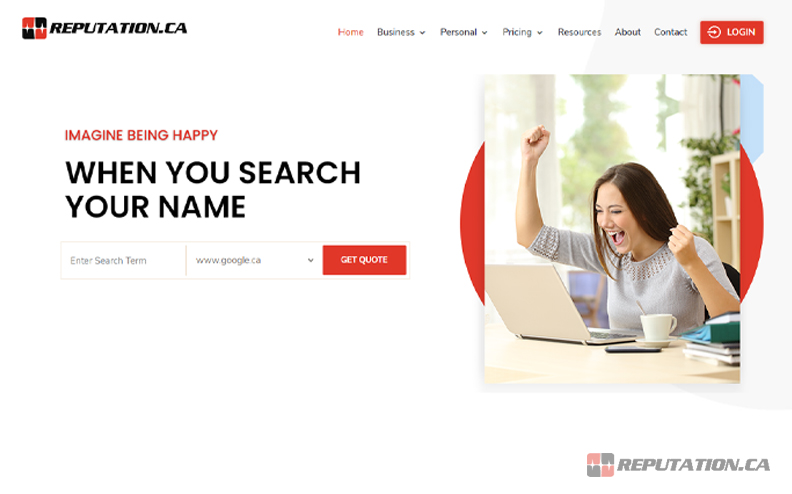 Does everything above sound like a lot of work? Do you think you don't have the resources to handle it yourself? It may be a good idea to hire a reputation management firm like us to do the work for you. We have connections, resources, and experience in removing information from sites you might not be able to access. It's also faster and easier to have us do it for you. Why not drop us a line and talk to us about your situation?