Improve Your Brand And Search Results With a LinkedIn Facelift
Your profile on LinkedIn is vital to your professional branding strategy and is a vital asset to having a strong online presence. However, whether you're just starting out in your career or are a seasoned professional, it can be difficult to articulate to others exactly who you are and what you have to offer.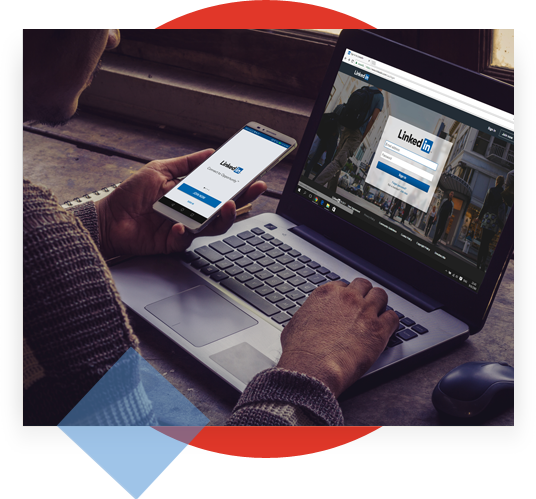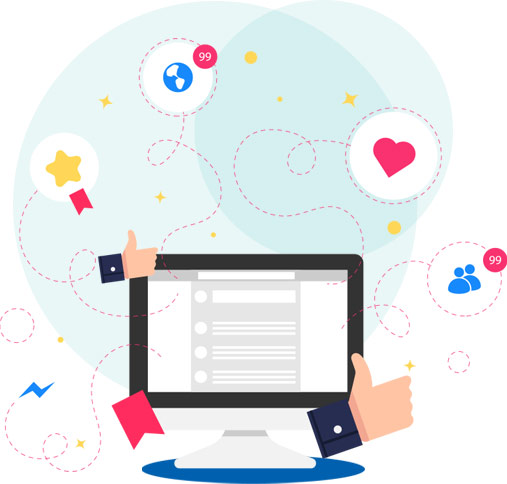 Additionally, creating a truly engaging, eye-catching LinkedIn profile can be time consuming and complex.
Your LinkedIn profile should be complete, up-to-date, and provide a vivid snapshot of your professional abilities and experience. If it's not these, you're missing out on daily networking opportunities – and ultimately your career will suffer as a result.
Are you ready to transform your LinkedIn profile from good to great and turn it into an impressive asset that highlights your experience and skills and can help you to take the next step in your career?
Fortunately, even if you're a novice when it comes to LinkedIn, assistance is available. Our team of expert branding specialists will work closely with you to tailor a custom professional profile that will impress your network, establish your brand, and accomplish your career goals. We go the extra mile, getting to know you, your professional objectives, and helping you craft an effective, strategic profile.
3 Steps Lead You to a Powerful LinkedIn Profile
Pick Your Plan: We offer one size fits all pricing for LinkedIn which includes an expertly crafted LinkedIn profile.
Start The Process: Once you select and purchase your plan, you'll receive an email with instructions on how to get started. Within mere moments, you'll be on your way to a well written, results oriented LinkedIn Profile.
Your Customized, Optimized LinkedIn Profile: Our team will collaborate with you to compose and optimize your custom LinkedIn profile. We're fully dedicated to ensuring your complete 100% satisfaction.
How It Works
Our team of experts will work directly with you to craft a polished, results-oriented LinkedIn profile that best establishes your unique brand. What's more, we do all the work! We compose the profile and upload it to LinkedIn. We take pride in creating a LinkedIn profile that puts your best face forward online. We understand how to connect with your intended audience and how to best establish you as an expert in your field.
If you have questions whatsoever, please do not hesitate to contact us for more information. We're committed to your success, and we're only a phone call away.
Having a professional LinkedIn account is important, especially when it comes to connecting with industry professionals, furthering your career, and getting hired. I wanted to create a profile that highlighted my career accomplishments so that recruiters would have a better chance finding me. I opted to seek professional guidance, and the individual attention I received was exceptional … definitely recommend this service to any friend or colleague wanting to optimize their LinkedIn profile.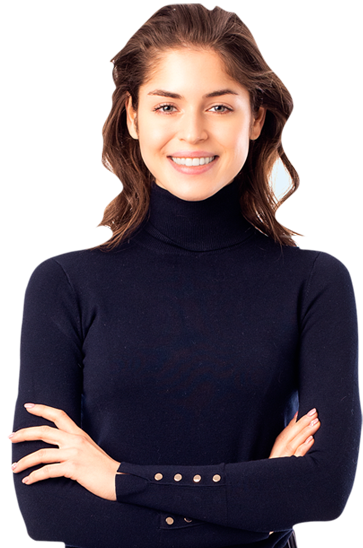 LinkedIn Facelift
Work hands-on with our brand specialists to develop an engaging, truly optimized LinkedIn profile
Consultation
Benefit from a 30 min. session with our brand specialist to understand how to target your LinkedIn presence
LinkedIn Profile Creation
Targeted, engaging LinkedIn profile.
SEO optimized for Google search results.
Your profile drafted and completely created and uploaded for you.
Is my LinkedIn picture okay?
If possible, post a professional image that best represents you. Go with a professional headshot or a high quality, well lit picture of your face which actually looks like you today and use LinkedIn's built in photo tools to get rid of anything unflattering.
Will someone know if I've searched for them on LinkedIn?
Yes, unless you go into settings and change your browsing status to private mode.
Should I publish content on LinkedIn?
LinkedIn is a great platform to post professional content to, build your profile and influence others. By writing about what you know, you can present yourself as an expert in your field and seed engagement from other professionals at the same time.
Are LinkedIn endorsements important?
They can be. Endorsements are the equivalent of a professional thumbs up for a particular skill listed on your profile. Professional feedback tends to provide more clout to job recruiters who are searching for the best candidates.