With RepuSure you can Watch Your Online Reputation Improve.
Our software is designed to help visualize and track your search results. It provides weekly reports on all search results and content that ranks against you.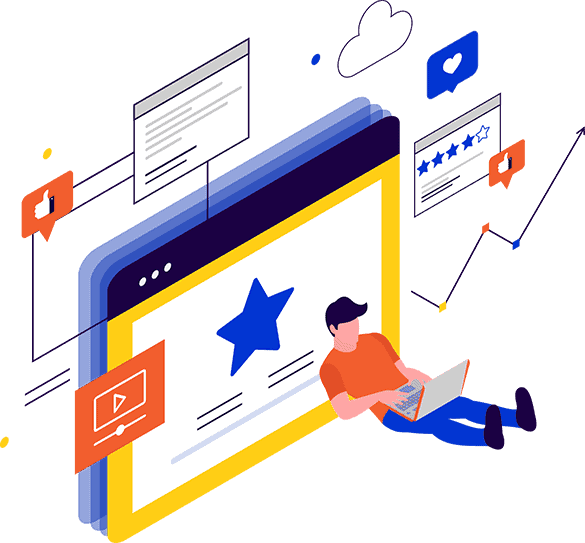 Take the guesswork out of monitoring your reputation.
RepuSure® is a custom-designed protection software developed by the market-leading online reputation management company Reputation.ca™.
Join the thousands of individuals and businesses that use it every day to manage and improve their online reputation.
RepuSure® Software Features
Sentiment Change
The RepuSure® dashboard provides a clear, graphical display of how your online reputation is changing on a monthly basis. RepuSure®'s sentiment graph displays key data points, such as number of positive, negative and created links within either your Top 10 or Top 20 Google search results. Through these data points, RepuSure® provides an graphical analysis of your online sentiment or how you holistically appear to Google users.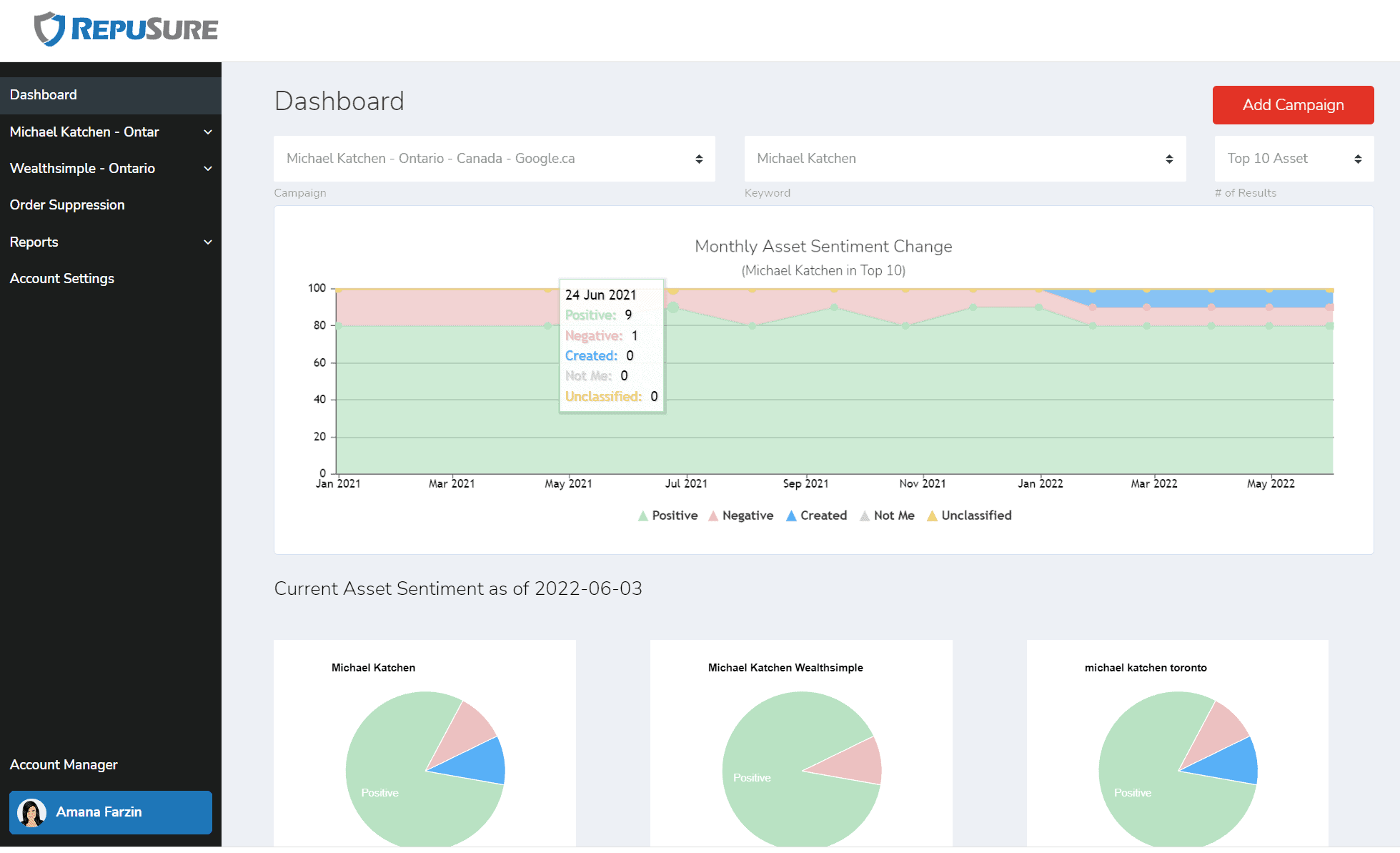 Screenshots
You can view a chronological archive of your Google results in the Screenshots section. You can compare your current online reputation to your search results from when your campaign first began. You can make new campaigns and specify search location, search engine and browser language. View mobile and desktop screenshots.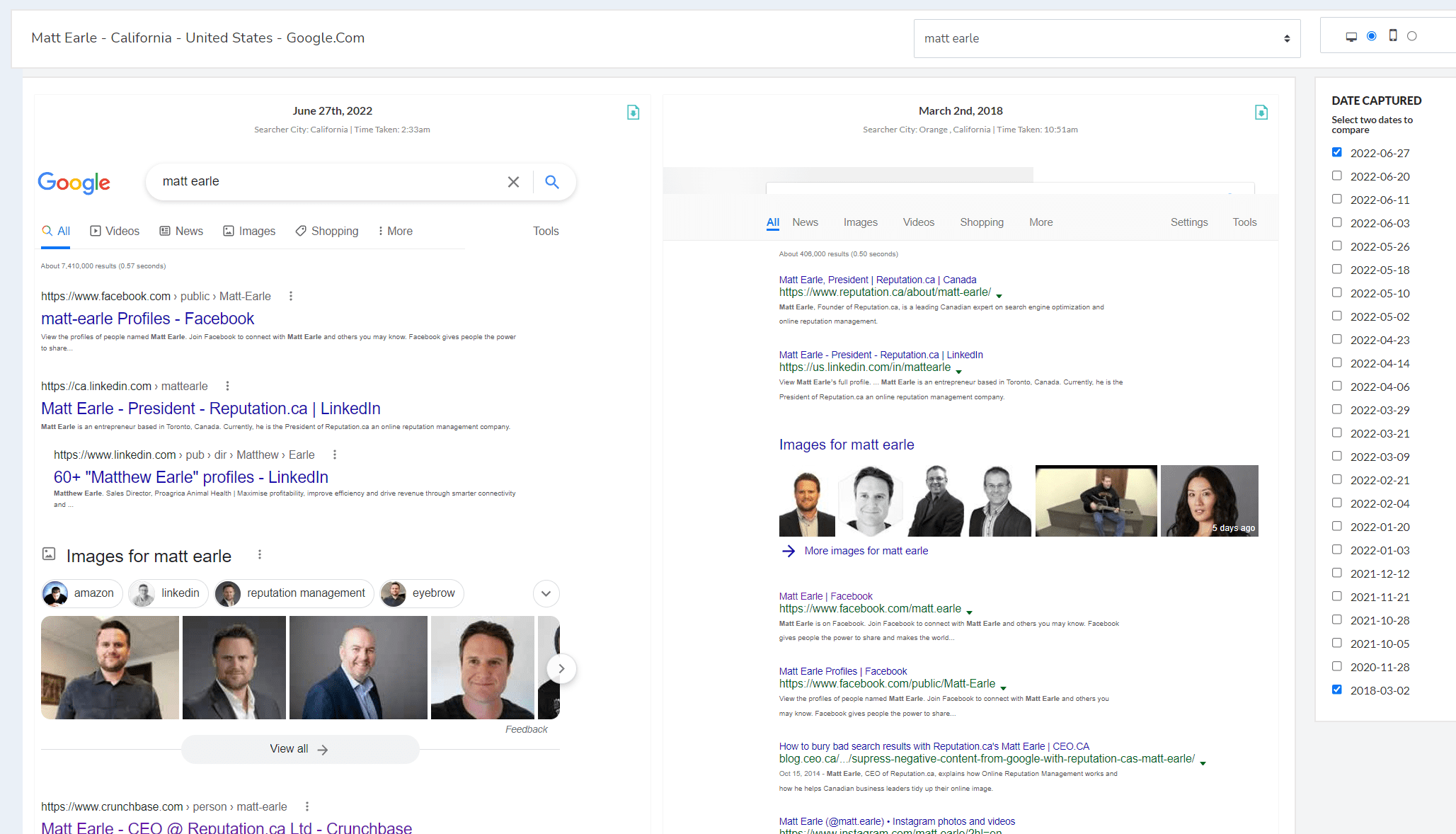 Asset Ranking
This tool gives you a comprehensive view of how individual assets have moved up or down the search results. This will help you see precisely what's working and what isn't so you know where to invest in the future. It also puts an exact number on your results which is important for demonstrating value.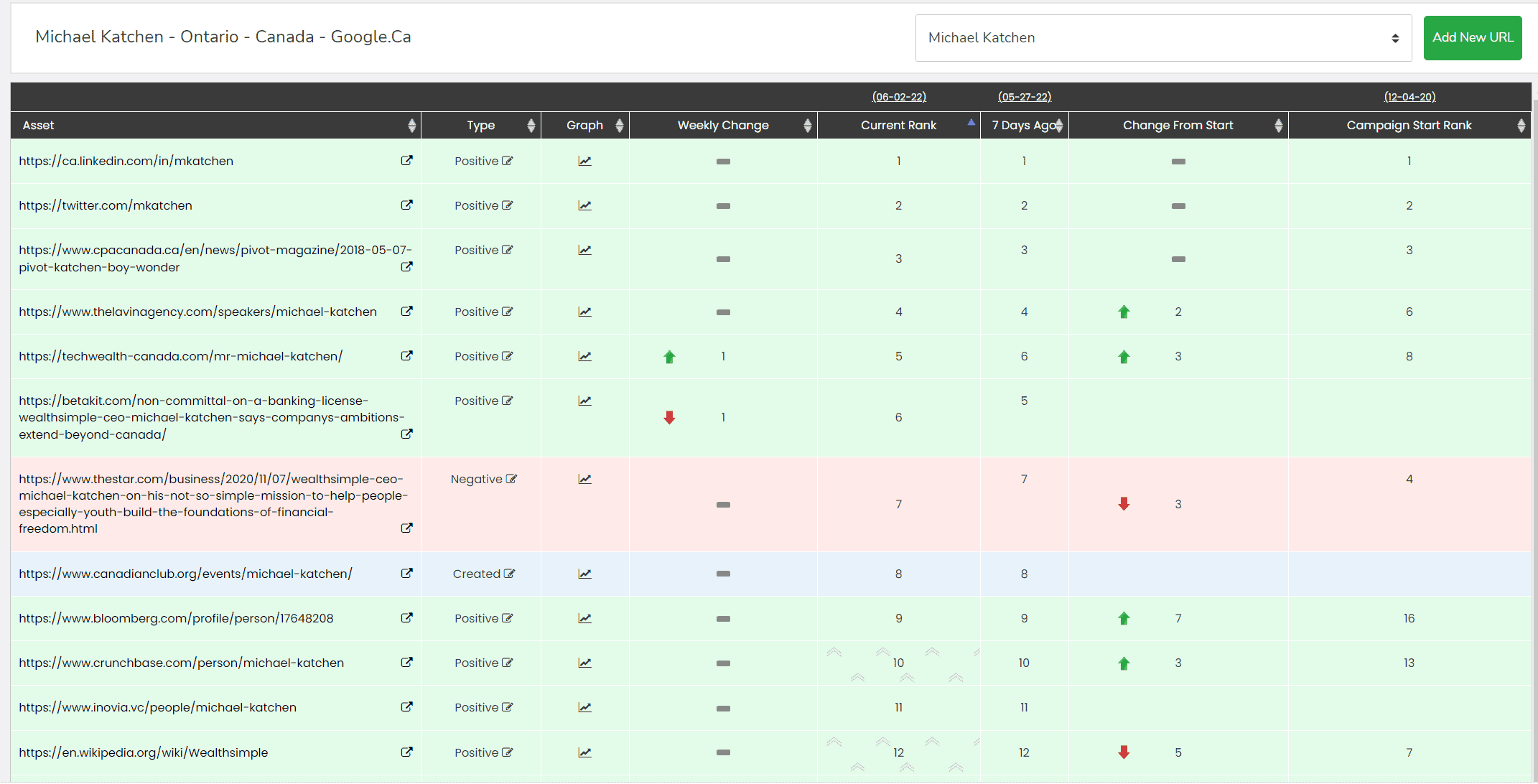 Media Monitoring
This tool spiders millions of websites and platforms daily for mentions of your name or business. By knowing what is said about you can catch issues, address problems, and adjust your strategy for combating negativity. When the tool finds something about you it shows it here with a notification for you to read it. When you read something it marks it read so next time you don't waste time re-reading it.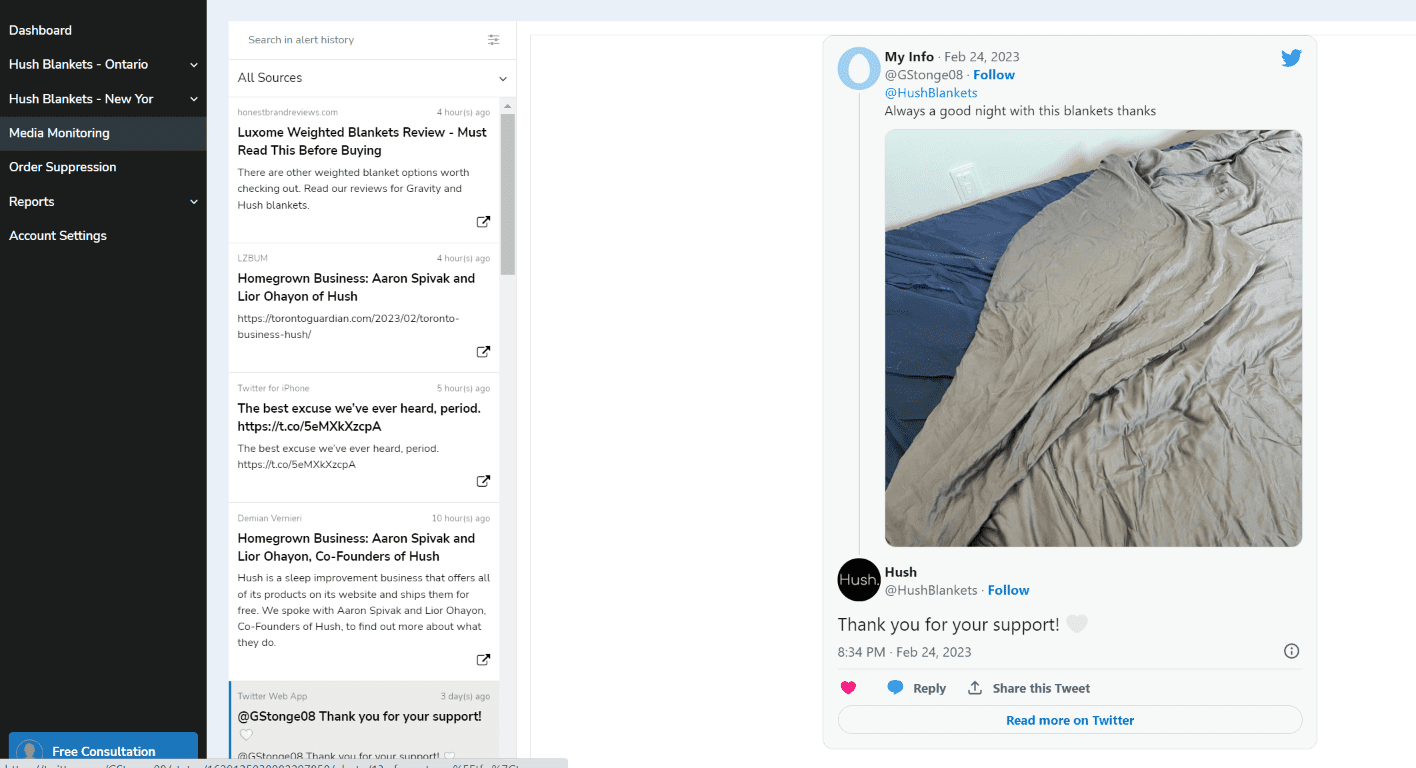 What Can RepuSure® Do For You?
If you can't measure it, you can't improve it. RepuSure is a tool to measure how you are percevied by people who research you. By tracking how your reputation changes over time you can take steps to improve it. 
By using the software and following our free guides or using our services you can improve how everyone that researches you thinks about you. Having a good online reputation can improve your career, social life and open up opportunities that would otherwise be closed to you.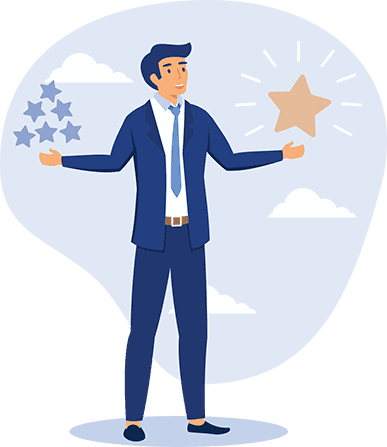 Benefits to RepuSure Protection:
User-friendly software that allows you to proactively monitor your digital reputation
Phone and in-person support from experts with years of experience of the digital reputation space
Media monitoring across 1 billion sources
Timely alerts to potential negative content
In-depth weekly reports
Discounted suppression and removal services
Visualize your search result rankings
Protection from an emerging digital-age threat to both individuals and businesses
Peace of mind, knowing that your reputation is in good hands
Need More Reputation Management Tools
We give you the tools to Monitor, Maintain, and Build a positive reputation.
Our reputation protection services seamlessly integrate with the monitoring services which provides additional support for both individuals and companies.
Our Online Reputation Management techniques can help you suppress and even remove search results that damage your online image and show you how to amplify positive content.
Our protection plans help you influence how you are perceived by the public and shield you or your company from negative online content.
How Do I Sign Up For a RepuSure® Protection Plan?

You can sign up online and start a 15-day free trial by clicking the button below: 
You can pay on a month-to-month basis and cancel at any time.
Sign up for a year of service and get 20% off!
There has never been an easier, more affordable way for you to take control of your own narrative.
You can be confident knowing your reputation is improving with real data.
Don't leave your online reputation to chance! Sign up for a full 15-day free trial. You can cancel at any time.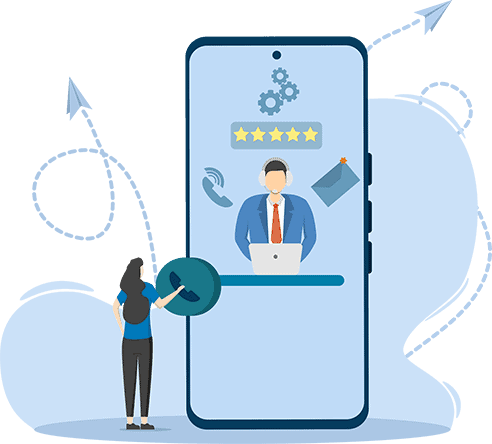 Need More Reasons?
Need more reasons to try our state-of-the-art software is designed by Reputation.ca™ – one of the world's premier reputation management agencies.
-We're trusted, well established and know what works.
-We understand SEO and how to get content to rank on search engines.
-We offer our software in the form of standalone protection plans directly to consumers
-Our introductory plans for businesses and individuals are priced to be affordable, with add ons for more serious cases that require additional content to be generated.