Business Reputation Management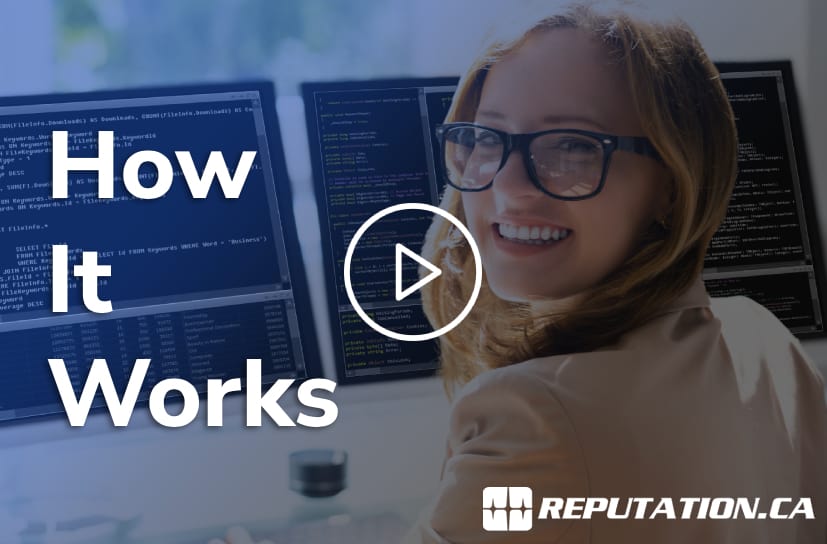 Watch Our Video
How many opportunities are you losing due to your company's bad reputation? Is the competition taking your market share because of some negative reviews? Companies in all industries suffer from bad press, negative reviews or employee stories and defamatory posts, often through no fault of their own. The affects these have on your business can be catastrophic if they are not managed effectively
Please contact us for a free reputation assessment.
Business Suppression
Often times, a negative perception can be built about a business simply due to a lack of positive information and effective public relations and search engine optimisation strategy. Reputation.ca deals with this by creating and promoting positive content in order to build a solid digital footprint highlighting your businesses capabilities and achievements. First impressions are everything! Our Online Reputation Management experts will:
Research and document your online corporate profile.
Develop and execute a strategy to improve your company's search results.
Use our

 

reputation management software

 

to track results transparently.
Promote and optimize positive assets about your business.
Initiate a positive publicity campaign to gain earned media placements for your business.
Create positive content, articles, and social profiles about your business.
Gain positive reviews and feedback on your business.
Increase exposure of press releases, real press coverage and online video about your business.
Develop and execute a Business Content Plan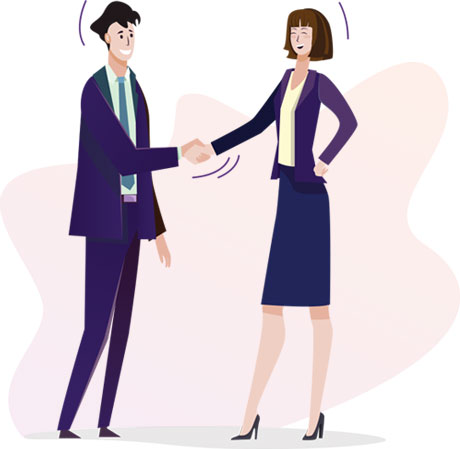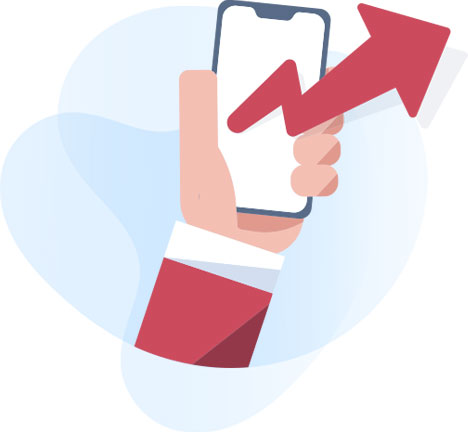 Business Reputation Maintenance
Our maintenance plans are designed to maintain and steadily improve your current search engine reputation. Often times, companies will opt to subscribe to this service after an initial crisis management campaign in order to preserve the image they have worked so hard to repair. Our Online Reputation Management experts will:
Create content each month for your company.
Get your company up to six positive reviews on relevant platforms.
Maintain SEO on six links per month.
Publish this content on your blogs and social profiles (Twitter, LinkedIn, etc.)
Perform other maintenance tasks on your social profiles so they remain functional
Perform basic optimization to help your assets hold their positions
Provide monitoring of rankings
Provide media monitoring
Reviews Monitoring and Management
A high star rating (4+) and large volume of positive reviews will result in more people choosing your business and will make you stand out in front of your competitors.
We provide you with software that automatically connects with your business billing system and sends out emails to your customers to collect reviews.
It also has an iPad/Android app that you can provide to your customers and collect a review right on the spot at your business.
The reviews we collect are syndicated out to a whole list of partner websites, amplifying their reach and impact.
We give you a platform to track and monitor where reviews are written about your company.
We get real reviews from your real customers on these websites.
We try to prevent your positive reviews from being deleted.
We ensure your product or service has the reputation it deserves.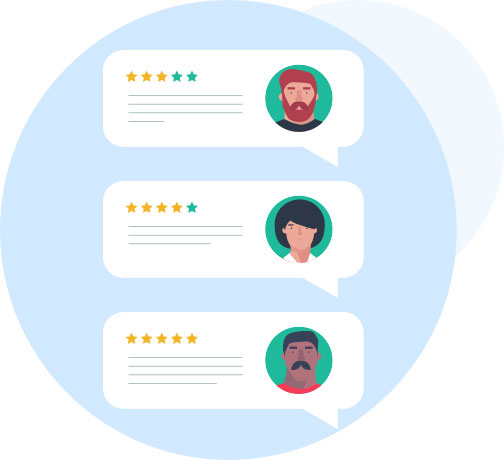 Social Media Management
We can handle keeping your social profiles up to date and can respond to all social media comments and Tweets about your company or your industry within a 25 mile radius. Engaging with customers by staying on top of the negative and responding to complaints or bad reviews will give your business the edge it needs to succeed. Let us do the work for you.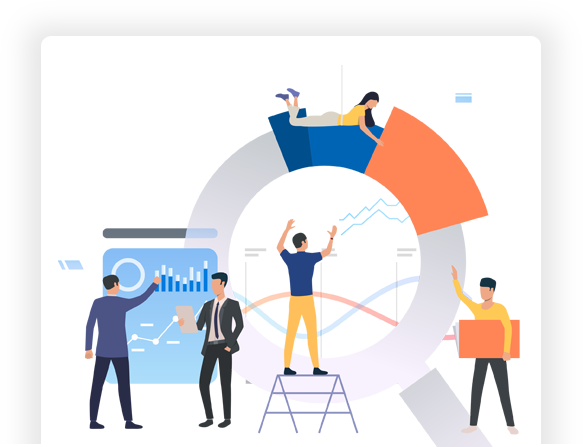 Brand Monitoring
We use proprietary software to track mentions of your name across more than 10,000,000 news sources and websites. We send you a report of these mentions each day and your account manager monitors them as well. Following this reactive approach, Reputation.ca is able to address negative criticism as it happens – which provides peace of mind in knowing that you're not allowing negative content to linger unaddressed and damage people's opinion about you.
Guaranteed Deletions
Our experts are able to completely remove defamatory posts on ComplaintsBoard.com, Globe24H.com, and many similar defamation websites. We can also successfully remove negative posts about you from certain mainstream media news sites, social networks, forums, message boards and other online liabilities. Contact us for an assessment of your situation to determine if there is a Guaranteed Removal option available for your problem.
These deletions, when possible, are offered on a guaranteed basis so there is no risk.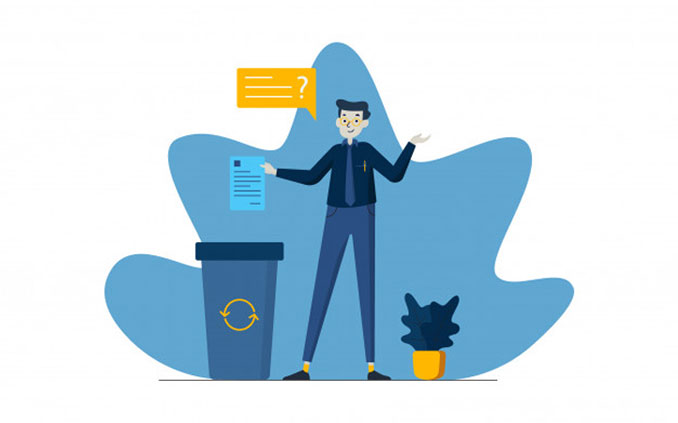 Pricing
We offer an instant quote in advance to give you an idea of the cost of our services to get the results you need. Scroll to the TOP of the page and enter your search term to begin.
To provide a predictable billing schedule and to organize the work, our suppression services are delivered in monthly packages. These packages include an initial flurry of work to clean up and protect your reputation. Then many clients opt for a low-cost maintenance plan which provides gradual reinforcement of your online reputation. All packages include a year of media monitoring so we can respond to any threats.
We also offer bespoke services for clients with specific needs. Unlike other companies we do not consider our clients size and charge according to that. We look at the details of your particular project and the work involved and sum all of the hours we will need to use. We then provide a quote based on our monthly rate multiplied by the months required for your project or plan.
Please contact us for a free reputation analysis. References are available upon request.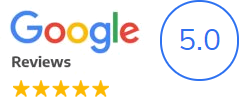 "A huge thank you! We have operated for more than six years and it never occurred to us to use a reputation management service. This was a huge mistake. I wish i had used hired these guys from the outset. We have used Reputation.ca for the last 9 months and they have been amazing in helping us build our online image. We get customers talking about how they Googled us and chose us based on that all the time. "
"All I can say is that I am pleasantly surprised by what a great team and ethic your company has. I mean that in the best way. A lot of people would have not changed tack. I really appreciate it. I wish I could hire people so dedicated at my own company". I think I can improve my positioning for future contracts and career progression using your services."
"I want to extend my gratitude to everyone involved in my campaign. I'm extremely happy with all the work you have done and I will recommend your company and services to anyone who needs it. "
"I have been haunted by negative articles from a major news publication for years. I must compliment the team at Reputation.ca on their efficiency! They are a pleasure to work with. My first page is finally looking good! They must be doing some very good SEO. "
Do online reputation management (ORM) services work?
Yes. If executed correctly, ORM services can successfully turn your company's tarnished reputation into a positive one which can promote trust and credibility among your customers.
How is positive content promoted?
Though assistance from Search Engine Optimization (SEO). As part of your campaign, Reputation.ca will build links to positive web pages to help them rise in your Google rankings and become more visible.
My business only has a 3 star rating. Is this good or bad?
You want to aim for a high star rating of 4+. Additionally, a large volume of positive reviews will result in more people choosing your business and will make you stand out in front of your competitors.
My business is lacking a social media presence. Can you help?
Absolutely. We can create a social media content plan with your target audience in mind to actively engage them in relevant ways.