An industry has significantly impacted the privacy and security of American citizens in a harmful way. Data brokers have become an extremely common nuisance to the American public and expose details that should remain private. There is a significant issue with data brokers providing information that people could use to locate and identify you despite your efforts to remain private.
Data broker websites make money by selling information like phone numbers and addresses to the general public. This makes it possible for people you have never met to identify you with information generally reserved for friends and family. While these data brokers do not intend to harm the people whose information they provide, it usually backfires.
The biggest problem is that these data broker websites are increasing as more groups recognize the profit they generate. As a result, more data broker websites have been founded to provide what they view as a profitable and safe service. While some data broker sites have collapsed after a brief period, others have become more successful than their counterparts. Some data broker websites have grown so large that they are major websites and provide a great deal of information to their users.
The largest data brokers maintain a powerful presence on the internet and reveal a lot of information you might want to be kept private. The question of which data brokers are the largest in America needs to be answered.
Acxiom LLC
Perhaps the largest data broker website in the United States is Acxiom LLC, which has grown rapidly following the original website's conversion into another website. The current incarnation of Acxiom was founded in 2018 after the merger, but the original version was launched in 1969. Originally, Acxiom was founded as Demographics, Inc. by Charles D. Ward in Conway, Arkansas. It first converted to the first iteration of Acxiom Corporation in 1988, and in 2012, it was listed as having the world's largest database of consumer information. Everything changed when Acxiom acquired a data onboarding website called LiveRamp on May 14th, 2014. The purchase led to a merger that replaced the Acxiom Corporation with LiveRamp Holdings, Inc.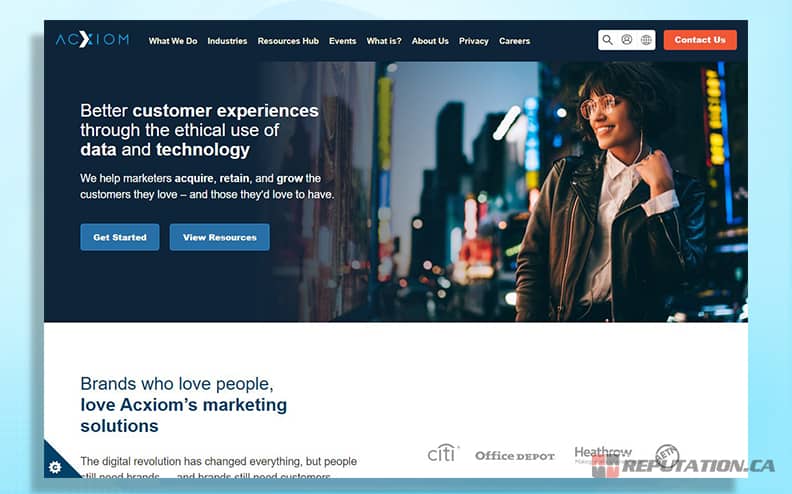 In February 2018, the owners of LiveRamp reorganized the company and restored Acxiom as Acxiom Marketing Solutions while maintaining LiveRamp as a separate service. As of December 2019, Acxiom has integrated with the AWS Data Exchange, making it a widely accessible resource for major companies and individuals. This constant growth has turned Acxiom into one of the largest corporations in America, with over 2,000 employees and millions of consumers.
Combined with the resources provided by LiveRamp as an associate company, Acxiom can be one of the biggest offenders in the world of data brokers. As a result, it might be in your best interest to check for your information on Acxiom's website and opt out. Unfortunately, the Acxiom/LiveRamp alliance is only one of the data brokers in America worth considering. Others have a similar size and reach that could affect American citizens in the worst ways.
Experian LLC
Experian LLC is an American-Irish data analytics website with much more recognition in America due to consistent advertising. Most people do not realize that Experian was founded in 1996 after TRW Inc. sold a subdivision of Credit Data Corporation to Bain Capital and Thomas H. Lee Partners.
The sale did not last long since, 1 month later, Experian was sold to Great Universal Stores Limited, which merged its credit information firm with Experian. This merger turned Experian into the largest credit service company in the United Kingdom. In 2006, Experian emancipated itself from Great Universal Stores and became an independent service that spread from the United Kingdom to Canada and the United States.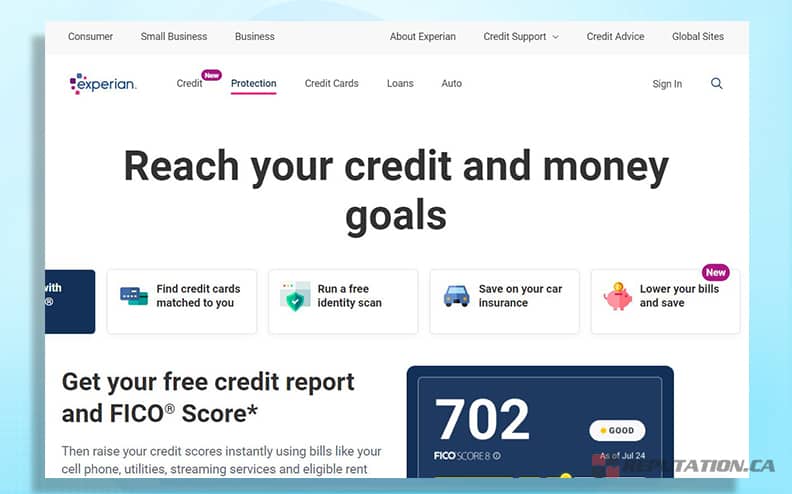 Experian remains one of the largest data broker websites in the country and focuses on selling data to companies and other citizens. Unfortunately, Experian is no stranger to trouble and has had some legal mishaps in its history. In 2017, the United States Consumer Financial Protection Bureau fined Experian $3,000,000.00 because it provided invalid credit scores to its customers. This was a blatant violation of the consumer's rights, but this legal issue does not impact Experian's right to sell consumer data within the bounds of federal law.
Experian has over 17,000 employees and is valued at billions of dollars with continued business thanks to its data selling. Insofar as data brokers are concerned, Experian is one of the most effective and, therefore, one of the most dangerous. So, you might want to head to Experian's website and find the opt-out page to remove your information so it cannot profit from you.
Unfortunately, Experian has a nasty habit of making the opt-out process ridiculously complicated and annoying. Experian is one of the most egregious offenders regarding removing your data since they are more concerned with losing profit than your right to privacy.
Epsilon Data Management LLC
Perhaps the second largest data broker worth worrying about is Epsilon Data Management LLC, a former subsidiary of Bread Financial Holdings, Inc. Epsilon boasts an extremely large database and makes a profit by selling information about American citizens to corporate entities for marketing. At one point, Epsilon was among the country's top marketing services firms for several years.
Unfortunately, information regarding the company's origins was buried beneath the financial giant that once owned it. As a result, most of the information we have about Epsilon only goes back to 2010. Even worse is that Epsilon's recent history reveals it as one of the most dangerous data broker websites in existence.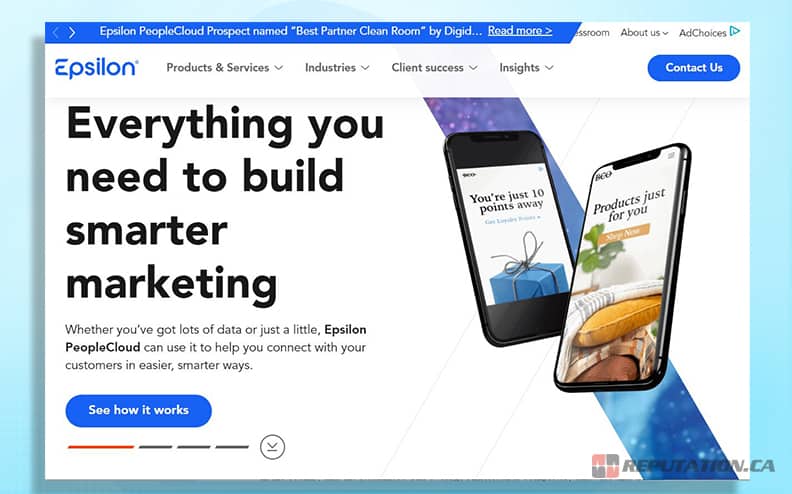 The danger associated with Epsilon is not rooted in its efficacy as a data broker but in its negligence. In 2010, Epsilon failed to heed warnings to secure its information more effectively and left its databases vulnerable. A year later, Epsilon experienced a breach where the e-mail address of 50 of their client companies' customers was stolen. The data breach and lack of security measures were so severe that a congressional hearing was called to judge Epsilon.
Unfortunately, Epsilon survived the debacle and restored its power by partnering with other companies. In 2019, Publicis Groupe purchased Epsilon for $4,400,000,000.00, the second-biggest deal in advertising history.
Like Acxiom, Epsilon remains a data broker superpower that could be trading information about you to one of their numerous corporate clients. Like most data broker websites, you would be better off removing your data from Epsilon's website as soon as possible. Once you are cleared from Epsilon's website, you will want to move on to the next major data broker.
Oracle America, Inc.
The next data broker we need to discuss is particularly terrifying because it is one of the largest in the country and the stealthiest. The average American is completely unaware that Oracle America, Inc. exists, much less that it might be selling its information to advertising companies. Oracle America, Inc. is a sub-company of Oracle Corporation, a multinational computer technology corporation based out of Austin, Texas.
The company was founded on June 16th, 1977, in Santa Clara, California, by Larry Ellison, Bob Miner, and Ed Oates as Software Development Laboratories. The company focuses on manufacturing and selling technology for companies and individuals. So, you might be wondering what role Oracle plays in the world of data brokers.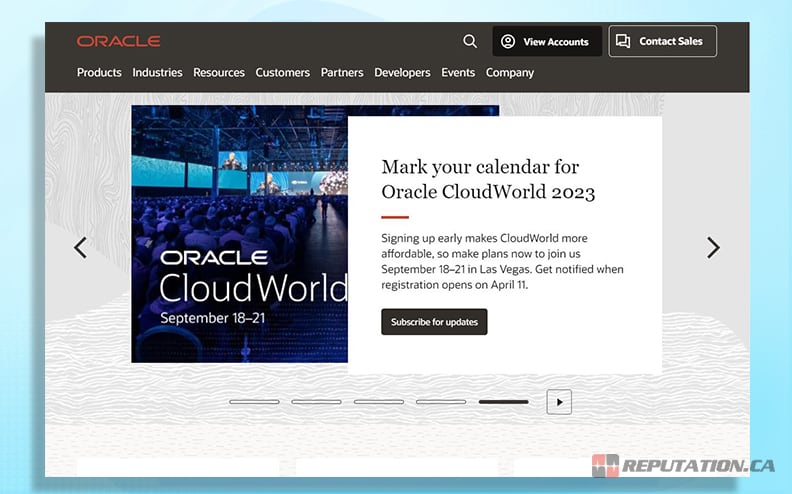 Oracle America, Inc. focuses on its cloud-based consumer database, which stores the information of all of its clients. This section of their company has also bought out several 3rd party data broker websites to compile their information and build up their database. This growing database has led to the information of millions of American citizens being stored in Oracle's servers. Oracle uses this database for its marketing efforts, even selling client information to other companies so their advertisements can reach new audiences regardless of consent.
Oracle has developed a stunning reach and profited from American information since its founding. The worst part is that most people do not realize this database exists and that their information is in jeopardy.
Opting out of Oracle is possible only if you know they have your information. This is easier said than done since Oracle does not regularly advertise to the average citizen and instead focuses on generating corporate clients. Nevertheless, removing your data from their system is highly recommended so it is not at risk of exploitation.
Why Are Data Brokers Dangerous?
Data brokers like Experian or Acxiom might not have intended to harm the people whose information they sell, but they usually end up causing a lot of damage. Your private or corporate data reflects directly on you and is also identifiable information. Information like what data brokers sell can be abused if it falls into the wrong hands, and the consequences seldom affect the abusers.
Instead, you are tied to how your information is used, which could lead to serious repercussions. Your information could be stolen if a breach like what affected Epsilon occurs, and the thieves could use that information to pose as you in certain circumstances. This makes your information a detriment since what they do under your name is treated as though you did it. This abuse can have financial and legal consequences depending on what they do under your name. Unfortunately, another issue can have a long-lasting effect on your standing in society.
Seemingly illegal or distasteful actions performed under your name could seriously impact your public image. Our reputations can be easily destroyed, and the more information people have about us, the easier it is for them to damage our image. When our reputation is sufficiently damaged, our professional and personal lives suffer since people trust us less and do not want to associate with us.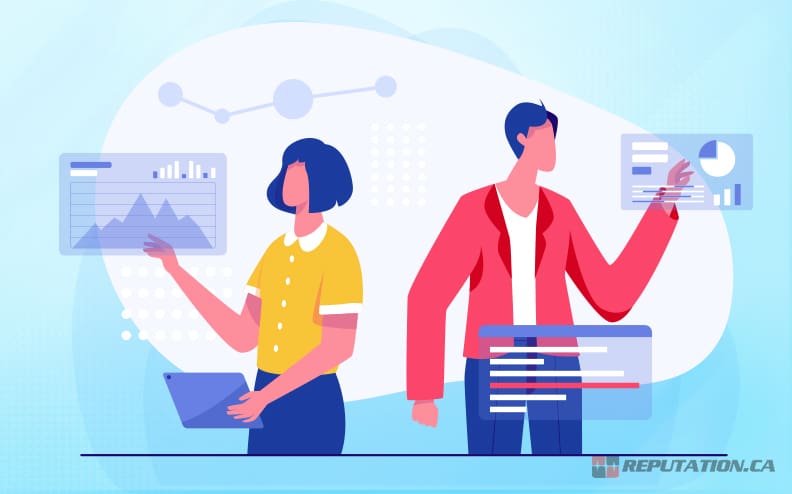 This means reputational damage caused by stolen information could cost us our jobs, relationships, and connections. The biggest threat is when products sold by a company can be linked to an individual who might only have a peripheral connection to it.
For example, if a faulty product causes anger or frustration among customers, people want to hold the manufacturer accountable. Personal information about an employee, even a customer service representative, could connect disgruntled customers to that specific employee. This means their personal image takes a hit for a mistake their employer might have made without their input.
This risk is enough to destroy lives, so we must carefully manage who has access to our data. Throughout this article, we have linked to the opt-out pages of the larger data brokers in America. This way, fewer people can purchase or access information about you to spread amongst companies and minimize the risk of your information being stolen in a data breach. While managing your information is important, purging your data from every data broker website can be overwhelming. Sometimes, you need help to protect your information and your reputation.
Take Your Reputation Back!
Data brokers are an increasingly annoying and effective issue in modern society, which is made worse by the fact we have come to rely on the technology that gives them our data. Data brokers specialize in gathering information about us through multiple sources that give telling details these brokers can sell to advertisers. Unfortunately, it also exposes our data to potential theft since it is all conveniently stored on the broker's database.
While the information does not include credit card information or social security numbers, addresses and phone numbers can still be extremely damaging. Purging information from these websites is essential to protecting our reputations and safety. Purging it alone could be too great a task, given the hoops these websites make us jump through.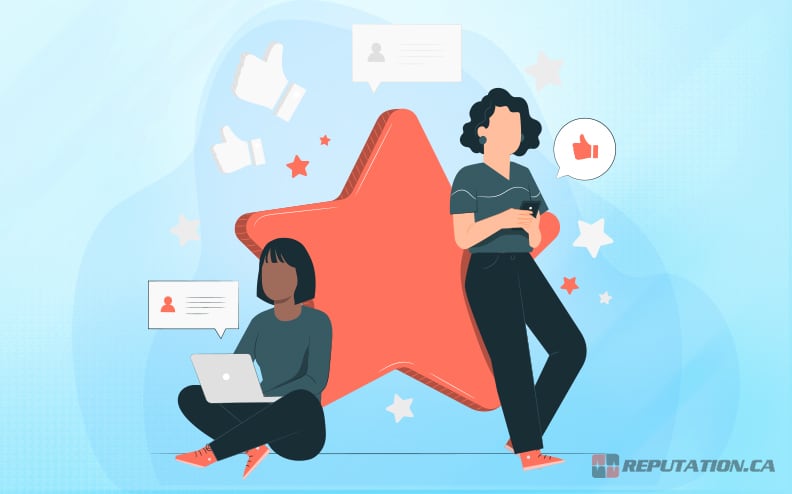 That is why we at Reputation have made it our mission to preserve our clients' reputations through whatever means possible. Among the services we offer is representing you while removing your private information from data broker websites. Our reputations are among the most valuable resources we have in modern society, and allowing them to be damaged by data brokers carelessly selling our information is unacceptable. We encourage you to visit our website and assess our services. Let us help you take your reputation back! If you ever have any questions about our services, you are always more than free to reach out and contact us. We'd be more than happy to help however we can.