One of the biggest lessons reputation management teaches businesses is that you can't get rid of all negative reviews. Some negative reviews are beneficial, and a company whose profile is universally positive looks sketchy.
That said, if you have a large volume of negative reviews or a small volume of total reviews, it can make your overall reputation look worse than it is. After all, it's easy for someone to decide to leave a review with a product they didn't like, or a company they hated working with. It's a lot harder to convince someone to leave a review when they're perfectly satisfied.
Fake reviews, when they're detected, are often quite bad for a business. Not only are they usually removed, they often cause a business to be audited on a review site, and you might even earn a badge of dishonor on the platform.
The key, then, is to attract more positive reviews from real people. With a greater volume of positive reviews, you can outweigh any negative reviews you may have, increase your review volume, and generally improve your position on various review sites. Here are some of our best strategies for soliciting those reviews. But first, let's talk about limitations and restrictions.
Ethics and Legality in Reviews
When considering techniques for soliciting reviews, you need to consider two questions.
Is this method legal?
Is this method ethical?
Sure, some businesses have no qualms about pursuing unethical or illegal techniques, but those can always backfire if you're caught doing them, and the fallout can be worse than having not done anything at all.
First, then, let's look at legality. Here in Canada, we have some of the toughest laws against spam in the world. The idea of sending out a broad-spectrum notice to anyone who has ever bought one of your products can straddle the line of legality and make it difficult to proceed, particularly if your email domain is blacklisted. We also have the competition bureau and the competition act, an agency and a legal framework that punish unethical review practices by making them illegal.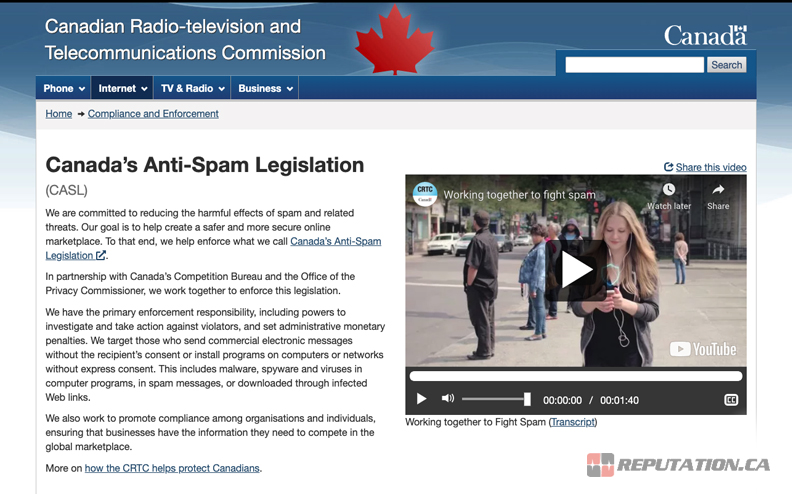 For example, compensating someone for a positive review is considered unethical and can be punished. This includes the usual idea of paying for positive reviews, but also forms of compensated reviews inherent in sponsored and influencer marketing.
Primarily, the biggest factor determining whether a review is ethical and legal or not is disclosure. If the customer left the review of their own accord, great. If you had to ask them for the review, and they left it, that's fine. If you had to offer them a free product, a free month of service, a gift card, or some other form of compensation, they have to disclose that the review is sponsored, or else it will be considered illegal or unethical.
The exact line and definitions of what is considered illegal and unethical review practices vary from jurisdiction to jurisdiction. Customers in the United States may find that their rules are lax in comparison to Canada's, for example.
Another factor to touch on here is that certain industries have their additional restrictions. Law firms, for example, have restrictions on how they can solicit reviews if they're allowed to solicit reviews at all. If you're in a specialized industry and you want to know if there are any applicable regulations, feel free to reach out to us for a discussion.
That said, let's get into the specific methods you can use to ethically and legally solicit positive, natural reviews. We have nine strategies you can use, on their own or in conjunction with one another.
Assuming you haven't been actively soliciting reviews on an ongoing basis, the first thing you can do is send a message out to your newsletter. Either send a special message dedicated to soliciting a review or simply add a line to your next regularly scheduled newsletter.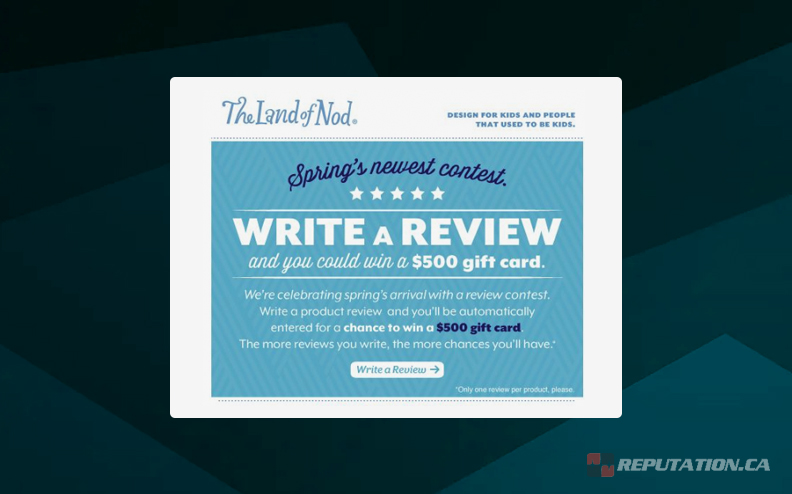 To avoid falling victim to anti-spam laws, you need to limit your send to just your newsletter subscribers. It's even better if you have a segmented newsletter and have a specific audience of just people who have purchased your products before. With your whole newsletter list, you're probably sending a review solicitation to people who haven't made a purchase, and thus wouldn't be valid reviews.
The primary take-away here is that simply asking for a review is often more effective than any other alternative. Satisfied customers aren't as likely to leave a review if they don't think about it, but if you give them a push in the right direction (and make it easy to do so, by providing them a link) they will take a minute or two to leave their thoughts.
2. Include a Card in Your Shipments
A common technique with Amazon and Etsy sellers today is to include a small card or additional piece of paper with each package that they ship out. This card thanks the user for their purchase, provides them some kind of resource to help them with their product (such as a QR code that directs them to a usage guide or tutorial video), and finally, a call to action to leave a review.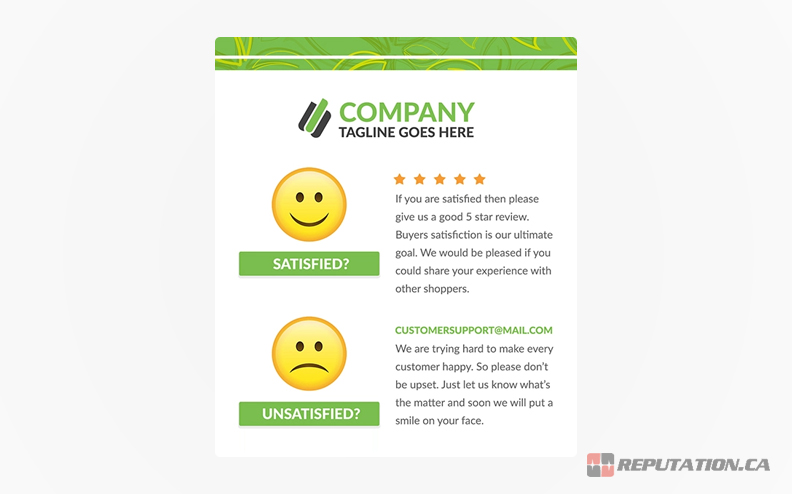 One downside to this method is that this card is one of the first things that the customer sees when they open their package. As such, it's easy to discard and ignore, which means it won't be as effective at soliciting a review. This is why the additional value is included; to encourage the customer to keep the paper around and reference it as they use their new product.
Unfortunately, this strategy only works with physical purchases; digital purchases have to rely on email and other digital contacts.
3. Send a Follow-Up After a Purchase
Similar to the card-in-the-package method is the increasingly common post-purchase email. When a customer makes a purchase, you can add them to a list that sends them a message a week or two later, asking them how they're enjoying the product they purchased, offering usage tips, and asking for a review. This is also common with Amazon sellers today.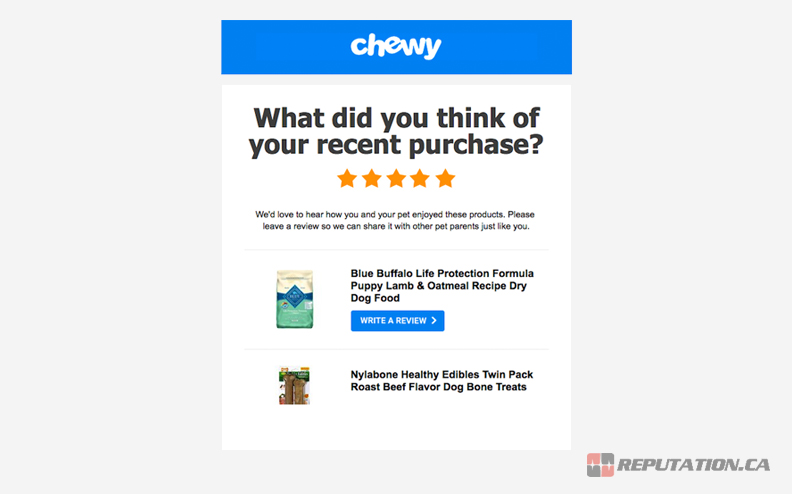 If you're feeling particularly aggressive with it, you can set up an entire post-purchase drip campaign. We've seen companies set up a campaign of 3-5 emails triggered after purchase. The first one might even arrive before the product does, and provides basic tips, "how to prepare for your new product" guides and other beginner's tips.
The next few emails include more advanced usage tips so that intermediate and advanced customers can get more out of their purchase. The final email, then, is dedicated to asking for a review. Taken all together, they create a drip campaign that follows the user in the post-purchase ecosystem.
This guide can help you set up this kind of campaign if you're interested.
4. Establish Profiles on Many Review Sites
There are dozens, if not hundreds, of websites out there designed for business and product reviews. You never know which one your customers will want to use, so you should establish your presence on as many of them as you can. You only need to use the ones that are relevant to your company – a plumber doesn't need reviews on TripAdvisor – and you don't need to worry about sites that don't get much traffic.
The most visited and thus likely most important review sites include Google My Business, Facebook, Trustpilot, Yelp, YP, Manta, Angie's List, FourSquare, Avvo, Healthgrades, Zomato, TripAdvisor, RealSelf, and, of course, Amazon (if you sell through the platform). Some of these are niche sites, like Avvo for lawyers, Healthgrades for healthcare facilities, and TripAdvisor for travel businesses. Others, like Yelp and Trustpilot, are good for most businesses.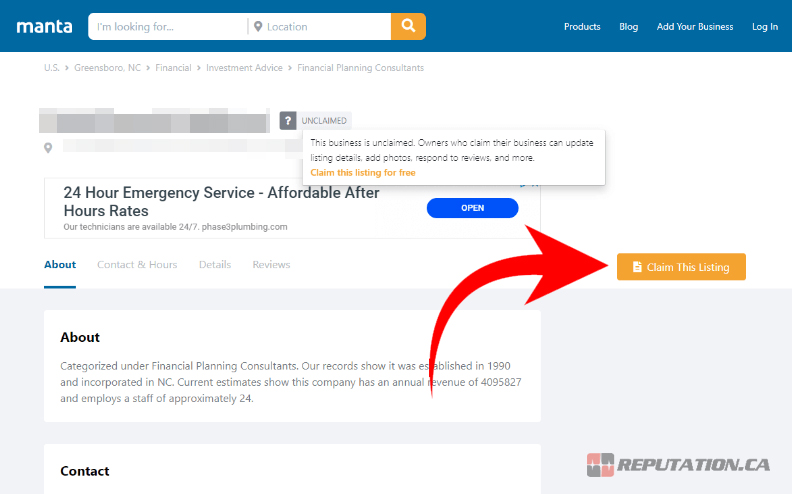 On each site, claim your profile using whatever documentation you need to verify you are who you say you are. Fill out the profile with accurate information, including pictures. Then, make sure you're monitoring it so you can…
5. Reply to Existing Reviews
Many users like to know that their voice is being heard. If they leave a review on a site like Yelp, it can feel like no one cares. It's difficult to know whether or not other users find the reviews helpful, there's very little feedback, and it's hard to tell if the business is even paying attention. Negative reviews get attention, but positive reviews are often ignored or taken for granted.
One of the best things you can do is monitor your review site profiles and make sure to respond to every review you get. Negative reviews, of course, should get the usual customer service treatment. Middle of the road reviews (2.5 to 3.5 stars, generally) should be addressed with a question. Ask the customer what it is they found unsatisfactory, and see if you can do something to improve their opinion of your brand or product.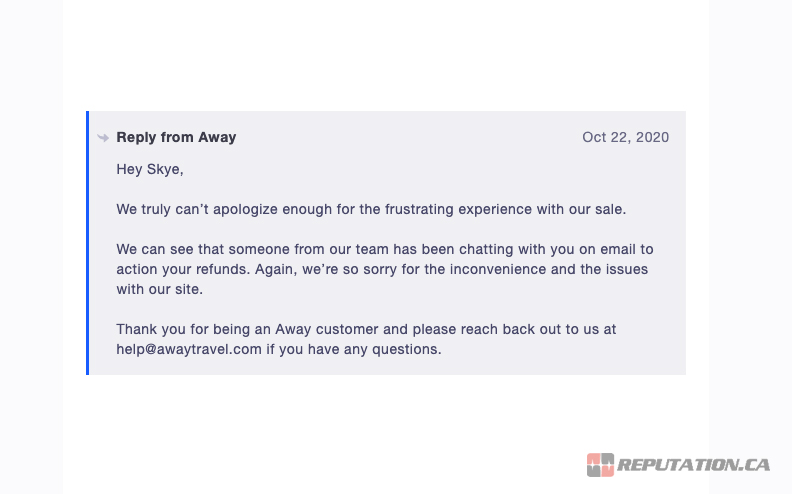 For positive reviews, thank the user for the review. It can be worthwhile to try to personalize the response, as well. For example, adding a humanizing element such as "we shared your kind words with our cashier Christy and she was flattered" can make the reviewer feel good about leaving the review, and can encourage other people to leave their reviews, to spread their form of joy in the world.
6. Add Review Solicitation to Customer Support
Who on your staff has the most contact with your customers? Generally, it's going to be your support staff. Thus, you should strive to add review solicitation to your customer support process.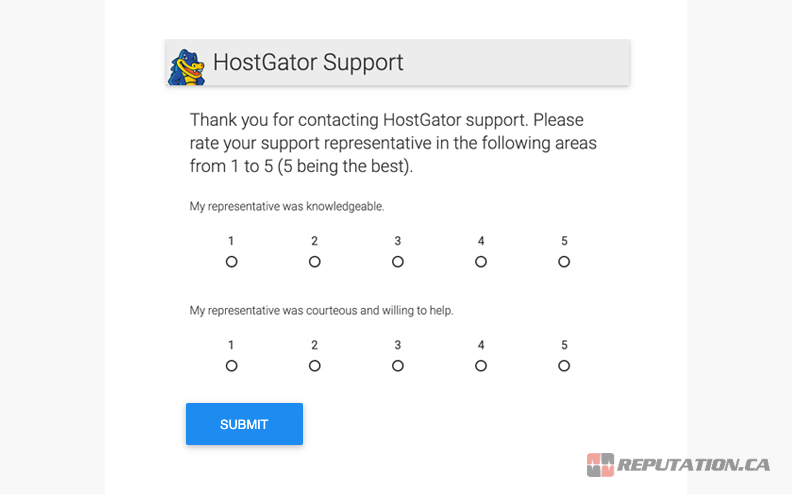 Here are a few ways to do it:
In your knowledge base, end each article with a line like "did we solve your problem? If so, perhaps you'd like to leave us a review on <site of choice>."
Train your customer service representatives to end support calls and chats with a call to action to leave a review. Allow them the freedom to ask when relevant, though, so you don't fall into the trap of grading your service team based on the number of reviews they solicit.
Send a follow-up email on a successfully closed ticket asking for a review that reflects the user's experience.
One thing you're likely to get out of this process is a lot of mid-range 3 and 4-star reviews. Users who have to go through customer support aren't likely to leave a glowing 5-star review, but the review they leave is likely to be more nuanced and reflect the quality of your support, not just your product.
7. Send More Detailed Review Surveys
You aren't always forced to solicit reviews for third-party sites. You can establish a reviews process on your site, either as part of product pages or an overall business reviews and testimonials page. There, you have more control over the reviews you show, but you also can ask for longer and more nuanced reviews.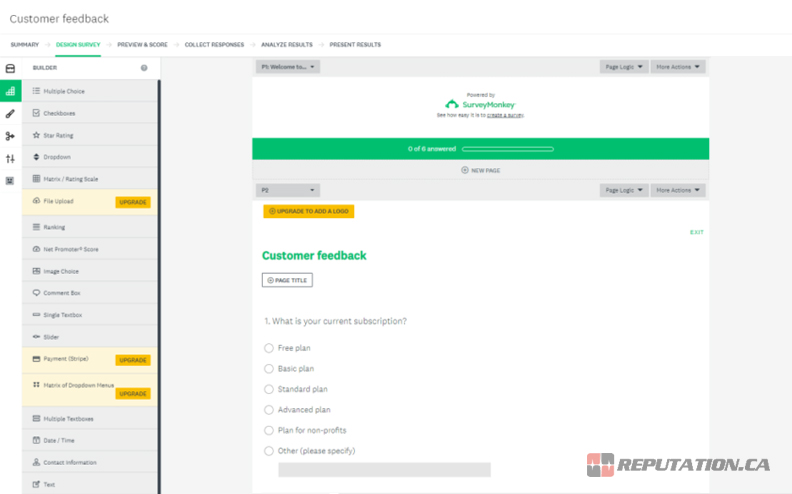 You can use any of the methods above to solicit reviews, but instead of linking the user to Yelp or Facebook, send them a survey you create through a platform like SurveyMonkey or Zoho Survey.
8. Ask for Pictures
For some businesses with certain kinds of products, photography is a great way to help solicit reviews. While a customer might not want to leave a pure text review, they might love to share their photos of the product in use or their trip to your restaurant, or however else they were able to capture your goods in use.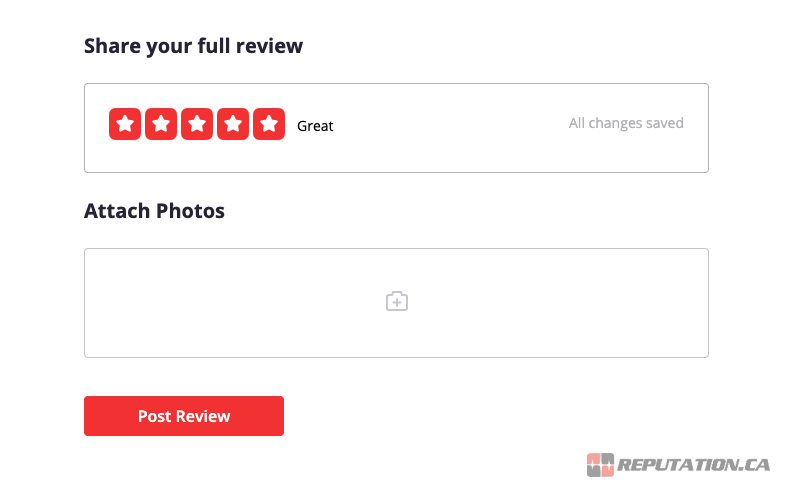 Since sites like Yelp allow users to upload photographs alongside their reviews, this can be a great way to indirectly solicit reviews.
9. Incentivize Reviews
Yes, all the way up above we mentioned that incentivizing reviews can be unethical or illegal. The trick is, you need to incentivize all reviews, not just positive reviews. If you pay for 5-star reviews, you run the risk of violating the rules and potentially even the law. If you pay for any reviews at all, even negative reviews, you're not discriminating and you're not violating the rules (though your local laws may vary).
A common way to do this is to create a giveaway that you run once a month and ask users to leave a review to be entered to win that giveaway. You're not paying directly for the review –  you're just incentivizing it by means of a contest. Points programs and loyalty programs can also be good ways to leverage incentives for reviews.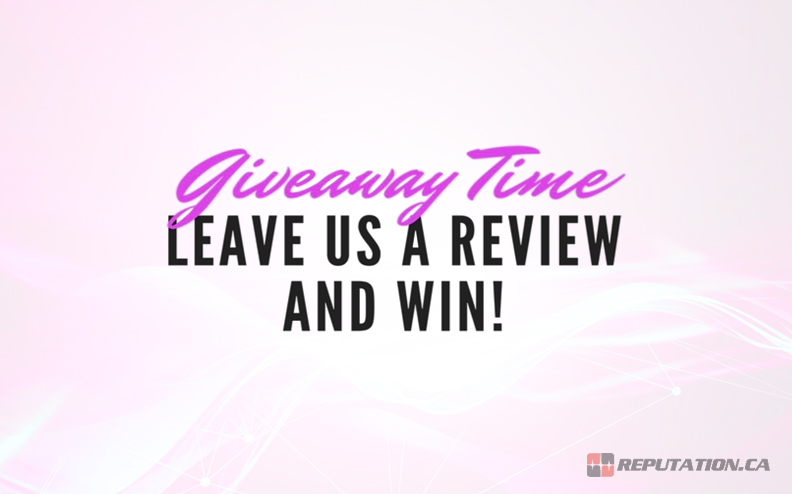 This can be very effective, but it's also important to do your research. Some platforms forbid incentivizing reviews in any way, so you should tread lightly and do your homework before considering a campaign like this.
Regardless of the path you choose, getting more reviews (and making sure your product, service, and your company is strong enough that they're generally positive) will help you out across the board.