Reputation management is a critical responsibility for any individual or business. We live in a society where the internet is the superhighway for all information surrounding anyone or anything. More often than not, the internet is where your reputation management efforts need to be focused.
The effort to manage your reputation will require you to do some fairly extensive research on your public image. There will always be a perception of you and your company based on how others see you. This also means many opinions will be based on reviews and articles posted about you. These postings are part of what affects the results that determine your public image.
This internet-based reputation has led to the rise of search engine optimization management to try and counter some of the bad press. However, to fully understand how these reputation management tactics work, you need to understand what search engine optimization entails. Once you can navigate the complexities of SEO, you will find that you have a new tool in SEO reputation management strategies. This article will provide you with some key details about SEO reputation management and how it can help you maintain your public image.
What is Search Engine Optimization?
To understand SEO reputation management, one needs to understand search engine optimization (SEO). SEO is a deceptively simple concept with a more complicated implementation. SEO practices involve taking advantage of the algorithms employed by search engines like Bing or Google. These algorithms employ keywords to highlight specific terminology to bring results closer to the top of the search results rather than letting them get buried under a mountain of irrelevant results. These keywords overlap between the commonly used terms of an industry or individual combined with commonly used search parameters.
In essence, SEO is meant to help drive up organic web traffic to specific websites instead of paid traffic. With the right combination of keywords, a website becomes a higher priority search result whenever someone Googles a specific service provider. The number of keywords associated with a certain page or website will increase the number of search parameters your website covers.
Since everyone tends to lean toward specific terms when researching something, you can make the keyword coverage cover virtually every potential query placed in the search bar. The trick is knowing which terms are considered keywords in your industry.
For example, when searching for a company that offers tech services, someone might use terms relating directly to the service they are after and qualifiers to find the best provider. These results will lead them to search results based on reviews of the local companies that offer that service.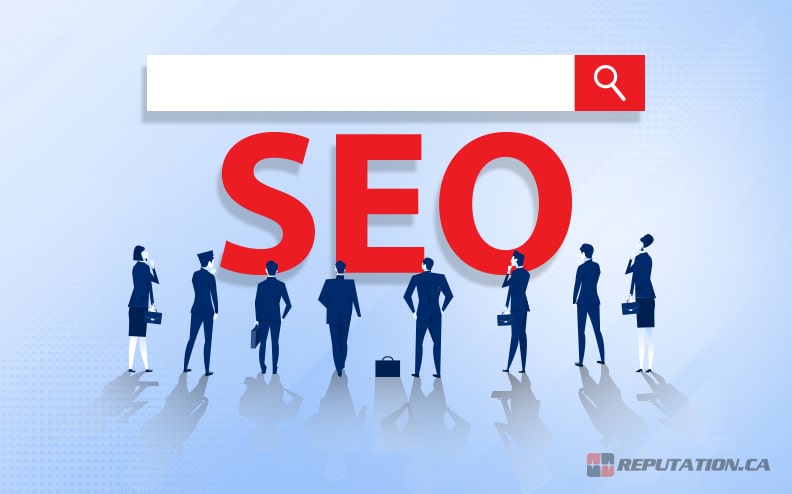 Generally, people will be on the lookout for positive reviews, so searching with terms like "best" or "reliable" are among the more common parameters used when entering their request in the Google search bar. This practice can often leave certain companies at a disadvantage if regular reputation management practices are not observed.
There is a similar algorithm when looking for information surrounding an individual. Certain keywords and search parameters can bring the most recent coverage of your life to the forefront of search results. If the latest coverage is something you are trying to bury or was based on misinformation, you might find this to be a detrimental function of the search engines.
SEO is one of the most important aspects of Google's specific search algorithms as they use keywords and meta tags to optimize the results of users' search requests. However, they are also a business that tailors their results to favor the many companies and contributors whose domains are accessible through their engine. So, countering the bad results is paramount if you want to stay ahead of competitors or protect your image. This is why SEO reputation management is critical.
What is Online Reputation Management?
Online reputation management is a recent response to the influx of information about businesses or individuals. While SEO makes it easy for reviews and news articles to reach the top of the search list, it is not something beyond your control. You can take action to try and put the good ahead of the bad. While this might seem like a hopeless endeavor, the truth is that it is completely within the realm of possibility, thanks to certain online reputation practices that allow you to sway the results in your favor.
There are plenty of methods for taking SEO properties and coopting them to help enhance your reputation rather than harm it. It will take some work on your part, but you will be able to use it to your advantage with the effort. One of the best ways to do so is as simple as creating content pages on your company's homepage. When you host content on your company's site, you can write it using SEO keywords that drive the Google search algorithms. This way, all you need to do is make sure that keywords associated with your industry are plentiful in any content posted to have them take precedence over other content about you.
Additionally, reaching out to satisfied customers and requesting that they leave a review of their experience also allows you to adjust the results. Having your satisfied customers leave good reviews can quickly outnumber the bad reviews and cause the SEO parameters to prioritize the good over the bad. The more content produced that puts your company in a positive light, the more likely it is to be closer to the top of the results list as soon as someone hits the 'Enter' key on their keyboard.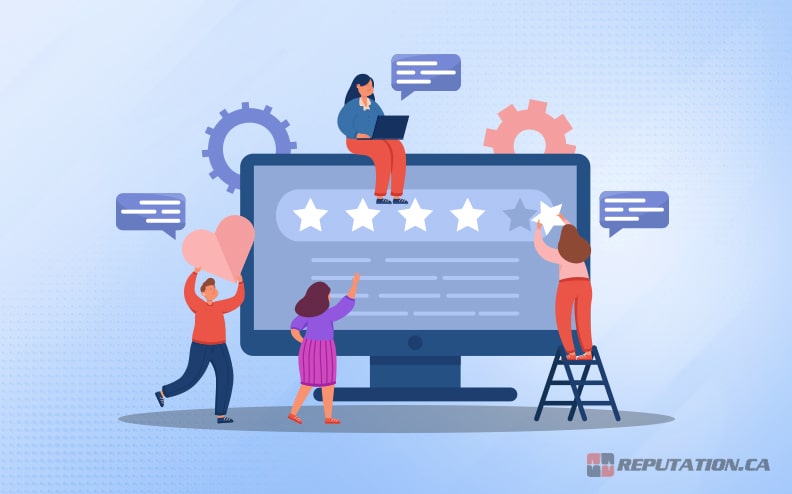 This is how SEO reputation management works. It simply involves using the keywords that relate to the search parameters the most to put your business in the best possible light. It helps bring your company's more positive information to the forefront while the bad is lost in the mountain of search results. However, the keywords you need to use to accomplish this task will depend on the specific industry you operate in.
Keywords used by companies selling cosmetics will not be beneficial to a company that sells computer components or vice-versa. To successfully execute SEO reputation management strategies, you will need to research the keywords and important questions that come up in your field.
The most important thing about ORM is that you cannot take a passive stance on the subject. You will need to adopt a proactive approach to ensure that any negative information that might arise about your company is swiftly and decisively neutralized.
What Can Impact Your Reputation?
SEO and ORM are the tools you will likely need to help protect your reputation from harm. Knowing what can impact your reputation is equally important. Your reputation will only last as long as you fight against potential slander and libel, but you also need to account for legitimate grievances. The internet only serves as a medium for customers to discuss these grievances more rapidly than ever before.
As we mentioned before, one of the most common weapons used against your company's reputation will be as simple as reviews being placed on your services. When people use parameters that are looking for quality service, the reviews about your company will be the first thing to come up.
As a result, if the reviews of your company are predominantly negative, it will cause your overall reputation to degrade. The only way to effectively combat this is with the outreach we mentioned before and addressing the negative reviews to show that you care about customer concerns. The added good reviews will allow them to take priority over the bad reviews and increase your star average. Meaning the SEO algorithm will list your company higher compared to competitors.
Another problem lies in social media postings made on behalf of your company. One misstep could severely damage your reputation. However, using social media platforms to associate your company with keywords within your industry becomes a powerful tool that can help prevent unintentional backlash and draw in more customers since the SEO algorithm will focus on these keywords.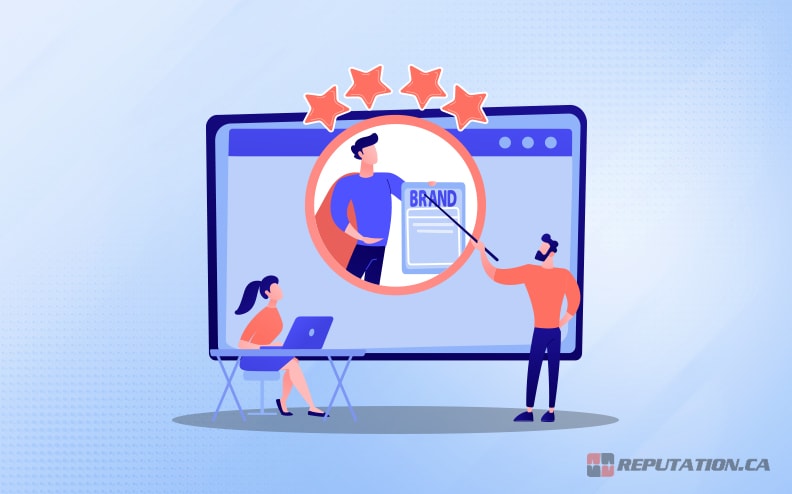 If your reputation becomes too sullied, you will find that your company's organic traffic will plummet, and you will lose revenue. You will lose the trust and business of customers, both old and new, which makes ORM a huge part of surviving as a company.
One well-known example of ORM and SEO gone wrong has to do with the popular pizza chain, Dominos. Back in 2009, a couple of Dominos' employees posted a video of them doing unspeakable things to some of the food in the kitchen. As soon as the video hit YouTube, people witnessed firsthand how little these employees cared about preparing the food safely and properly.
Even though customers were abandoning Dominos in droves due to the video, Dominos did not act in a timely fashion, and their business was devastated. When questioned about their inaction, the pizza chain claimed they were trying to let the video be forgotten rather than bring attention to it with a counter-campaign.
In 2009, they did not fully understand the full power of viral content and SEO. Dominos had not realized that the search algorithms were pulling the video to the forefront of Google searches for Dominos because of the infamy the video has earned. This situation served as a cautionary tale for companies worldwide to act and make sure that the SEO parameters promote the positive aspects of their services over the negative. Had Dominos engaged in ORM earlier, they might have stemmed the tide of the damage the video caused.
Knowing what SEO is and how you can use ORM against it, the situation becomes a matter of resources. Not every company can afford to dedicate an entire branch of their company to managing their reputation and keeping their SEO keywords up to date. Fortunately, there is an option for those companies who need a little help.
You Do Not Have to Go it Alone
Managing your company's reputation is often a full-time job unto itself. Maintaining the keywords listed on your website and managing reviews requires time and effort. It also requires staff and funds that you might not have available at any given moment. Fortunately, the rising relevance of ORM has led to reputation management firms rising to lend their aid.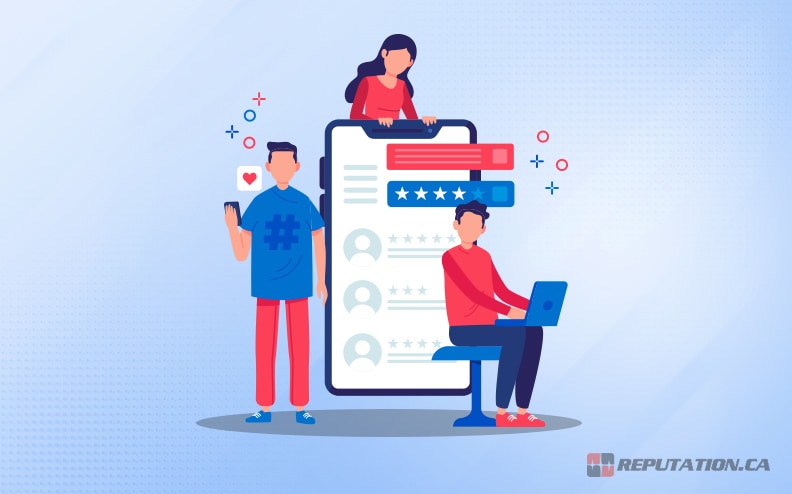 These firms can handle some of the most significant SEO and ORM tasks that a company would need to complete. Including:
Social Media Management
Review Management
Public Relations
These firms will offer these services more regularly once you have retained them. This way, you can dedicate more focus to your primary operations rather than trying to keep up with ORM and SEO with an in-house division. The trick is finding a reputable firm you can rely on.
Take Your Reputation Back
SEO and ORM are not always the easiest things to manage. They can be a challenge for companies with little online presence, especially since so many are liberal with the review function. However, with an understanding of what SEO means for a company's success and its role in ORM, any company can successfully use it to its advantage. However, this is not always an option for smaller companies without the resources to establish a full-time SEO specialist. In these situations, the use of the firms we mentioned is ideal since it takes that concern away. Finding one you can rely on is the only real issue.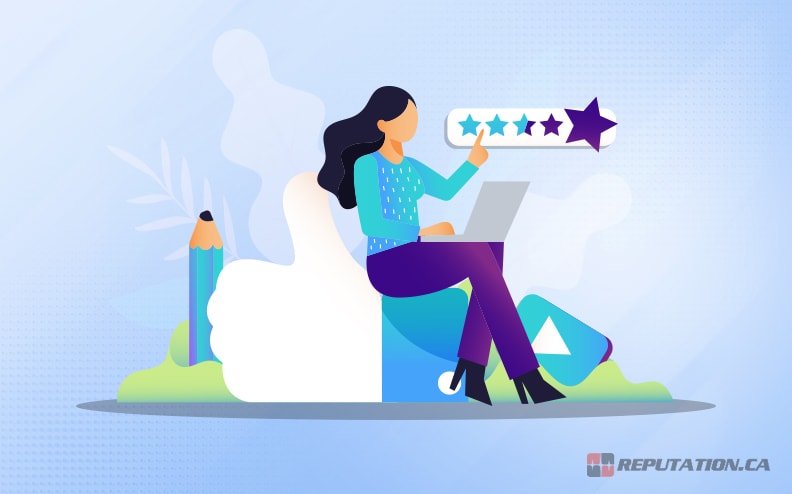 That is why we at Reputation invite you to visit our website. We offer all of the necessary services you will need to manage your reputation and take advantage of SEO successfully. We will also handle all of the ORM tasks you need to be completed, such as review management and posting on your behalf. If you want to take the guesswork out of reputation management, our services will ensure that your company can thrive in this technologically advanced society. So, check us out today and take your reputation back.
Do you have any questions about SEO reputation management, or what it can do for your company? If so, please feel free to reach out and contact us at any time! We'd be more than happy to answer any of your questions and assist you with your reputation management needs however we possibly can!