Glassdoor is one of the most prominent and important websites for businesses. It's a business review site, but with a twist, and that makes it crucial for an aspect of business many people forget needs optimization. What is that aspect? Hiring.
If you're unsure of what Glassdoor is, or you need tips on how to use it, or if you're in the midst of a crisis and need to take action now, we have plenty of advice for you below.
What is Glassdoor?
First of all, let's talk about what Glassdoor is, specifically.
Glassdoor is a business review site aimed at a specific target audience: people looking for a job. People who are seeking a new job can look up the potential employers they might apply to – or the companies recommended to them by recruiters – and dig deeper into their reputation as an employer.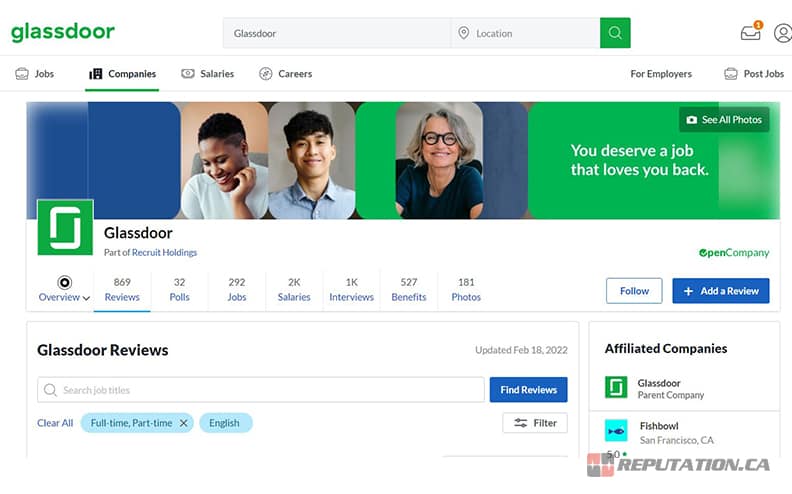 This is known as your "employer brand," and it's a critical part of your hiring process. It doesn't matter how you see your company from the top levels. What's important is how your employees see you, and thus how potential employees will see you.
Glassdoor can also be used as a recruiting channel directly, though, for obvious reasons, only companies that have a positive reputation tend to use it for that purpose. It doesn't do you much good to pay for job ads that showcase a 2/5-star review and a bunch of bad comments, after all.
The Peril of Glassdoor
Using Glassdoor is great, just like using any other review site. It allows you to showcase your reputation and your employer branding from another angle. However, just like any other review site, it's a very risky site to use. Why?
The reason is something called Outrage or Negativity Bias, though it's known by many names. You're probably familiar with it and may have been guilty of it yourself.
The idea is simple. If you are dissatisfied, your inclination is to leave a review, comment, or warning about why, so that others don't make the same mistake you do. A bad product on Amazon gets negative reviews. Bad service at a restaurant gets negative reviews on Yelp. So, too, does a bad company accrue negative reviews on Glassdoor.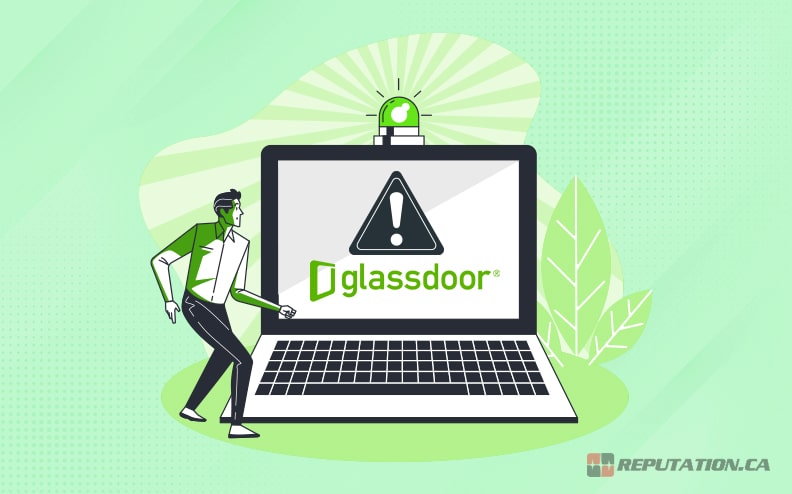 Conversely, satisfied customers (and employees) don't tend to think about leaving a review. For some, it's because being satisfied is the baseline. It's what you should expect out of a company, and the company doesn't deserve praise for doing the bare minimum. It would be like thanking every passer-by for not committing assault; it's not praiseworthy behavior because it's the bare minimum that should be expected in society.
This means that, when left alone, all of the negative commentary builds, while any positive commentary never materializes. 99% of your company could be satisfied, happy employees, but that 1% is the portion actively leaving reviews, so your company's online reputation looks a lot worse.
Generally, a company will be in one of two positions.
Scenario 1: You've accumulated a lot of negative reviews, including potentially a lot of rapid-fire bad reviews happening right now, and you need to deal with them.
Scenario 2: Your Glassdoor profile is either neutral or largely empty, and you want to build up a more positive presence to use it as an effective recruiting channel.
We have tips for both scenarios, so skip to the one most applicable and dig in.
Scenario 1: Damage Control and Reactive Reputation Repair
First up, we have the stressful situation wherein your check your Glassdoor profile, only to find a low rating (under 4-stars, generally) and a flood of negative reviews. It can be extremely disheartening, stressful, enraging, and even terrifying to see. How will this impact your business? What can you do about it?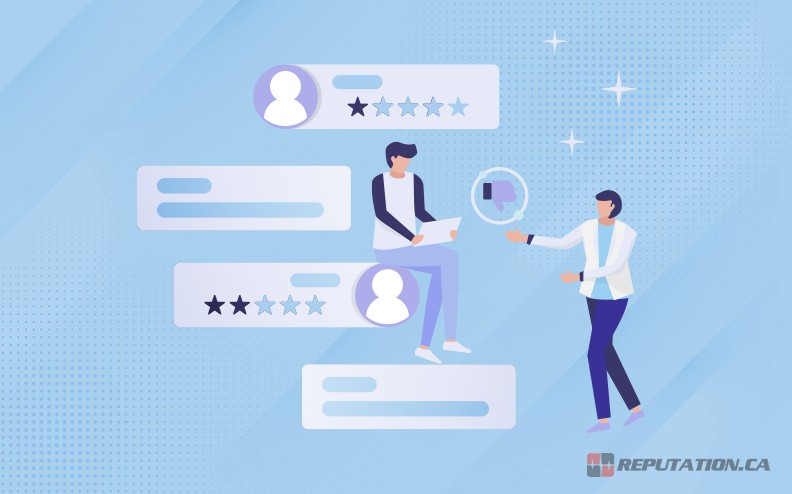 The first thing to do is step back and calm down. Whether it's an ongoing, immediate issue or a year or more worth of bad reviews stacked up, the solution is still the same. Acting in haste, acting with emotions, is going to make the situation worse.
Step 1: Analyze Existing Reviews and Incoming Reviews
Start with analyzing the existing reviews.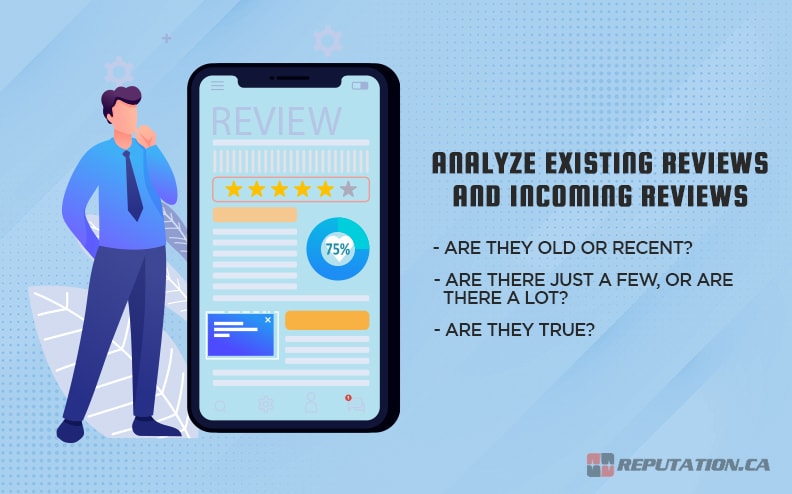 You want to identify a few key considerations:
Are they old or recent? Older reviews may be ignorable or can be addressed slowly, while newer reviews might indicate a current pressing concern that needs addressing immediately.
Are there just a few, or are there a lot? If there are only a few negative reviews, the problem will be easily solvable. If there are a lot of them – such that they represent a significant percentage of your workforce – you have more work ahead of you.
Are they true? Sometimes, competitors or third parties might try to review bomb your company. These can be handled in other ways.
Luckily, most of the time, this step will help you calm down. It might not be fun to read the reviews, but you get a glimpse into the dissatisfaction present in your organization and can find avenues to solve it and improve your company as a whole.
Step 2: Understand the Options Available
Generally, you can approach this problem from three angles.
First, you can respond to the negative reviews to contradict them and call them out as incorrect. This is generally both required, and the worst option. Why? Because, except in egregious, provably-incorrect situations, most people are going to take the word of an employee over the word of a company. But, you still have to acknowledge and reply to the reviews; otherwise, it's even worse for you.
Second, you can suppress the negative reviews under a flood of positive reviews. Since you can't really get negative reviews removed, this is largely your only way to improve your overall score. Unfortunately, while this can make your Glassdoor profile look better, it doesn't actually improve anything about those employees' situations or your company.
Third, you can identify and address the underlying cause of the issue. If you have a bunch of negative reviews calling out one specific manager as being discriminatory, for example, you can investigate and (typically) get rid of the problematic individual to improve the situation for everyone involved.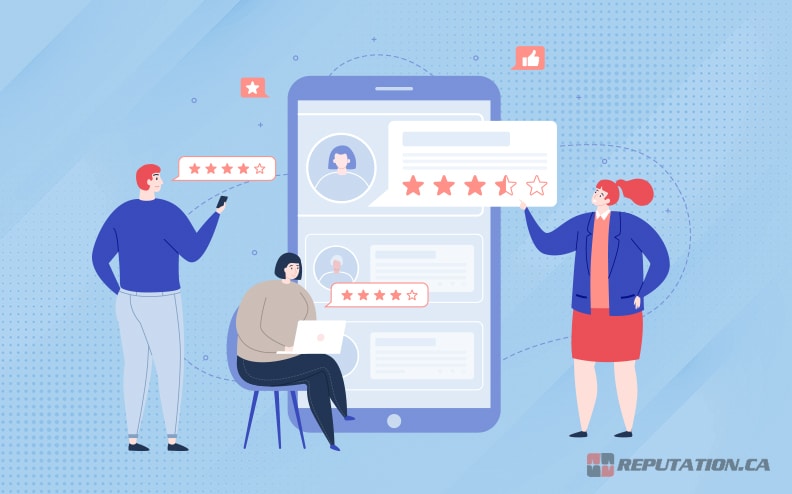 One thing you cannot do is attempt to track down and retaliate against an employee or ex-employee for their review. Any form of retaliation for a public post is not only unethical and generally illegal, but it can also result in significant damages paid to the employee if they take you to court over it. Remember, too, that Glassdoor reviews are anonymous for a reason.
"In the US, the National Labor Relations Act is a Federal Law that protects the rights of workers to discuss wages and working conditions with other workers. These protections apply to posts on social media, so your employer isn't allowed to prevent you from communicating with other employees online about your pay or working conditions – like when you submit a Glassdoor review. Also, while it's appropriate for your employer to prohibit you from disclosing legitimately confidential business information, employers sometimes try to restrict too much in their employee confidentiality provisions and certain restrictions prove to be unenforceable when challenged." – Glassdoor.
Do the right thing, and don't try to hide from your flaws. It just won't work.
Step 3: Build a Strategy for Review Responses
If you have more than just a couple of negative reviews, it can be beneficial to develop a strategy for responding to them. Generally, this strategy should involve starting with a response, opening up lines of communication internally, and investigating the issue to see if there are deeper problems at work that can be solved.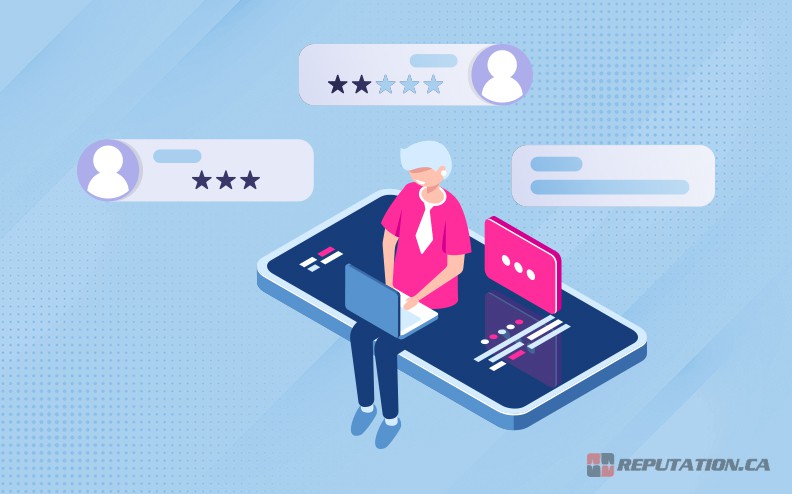 Identify and contradict misinformation. If an employee or ex-employee is leaving a bad review, and that bad review is full of misinformation or outright lies, you should craft a response to call them out and provide proof to the contrary. It's important to be polite about this, however, and only contradict provably-incorrect information. Otherwise, it's just employer propaganda.
Apologize to the employee, whoever they are. Just like with negative product reviews, it's important to offer sincere apologies for their negative experience. As hollow as it may seem, not doing it makes your response feel more aggressive.
Encourage the reviewer to talk to relevant management or decision-makers. If the employee is still employed, encourage them to talk to a specific authority who is tasked with investigating and solving these issues. This might be a senior HR representative, a C-level department head, or even the CEO in a smaller company.
However, you want to make sure they didn't already do so, and have a case record available that has been ignored. You also need to make sure the person you're asking them to contact isn't the one they're complaining about in the first place.
Step 4: Implement Your Strategy, Then Identify and Fix the Source of the Problem
Leave your responses to the reviews. Then, start to take action on identifying and solving the root of the issue as best you can.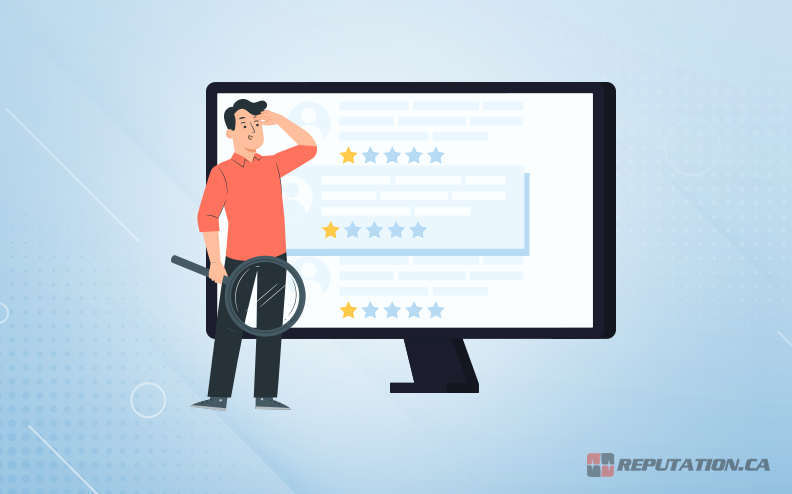 Common issues include:
Low pay for the industry.
Individuals that cause problems that aren't seen or handled by management.
Systemic cultural problems.
Unfair treatment between different groups of employees.
Pretty much any problem that comes up via a Glassdoor review can be solved. The question is simply whether or not you have the authority or willpower to do so, or if it's a problem that goes all the way to the top. Either way, do anything you can to solve it, and once it's solved, ask affected employees to edit any reviews they may have posted.
Step 5: Work to Remove False Reviews
In instances where reviews are fake, fraudulent, or defamatory, you can flag them for review and removal by Glassdoor themselves. Reviews can be removed if they contain profanity, reveal confidential business information, include advertising or links, identify non-C-suite employees by name, or violate the law, including defamation.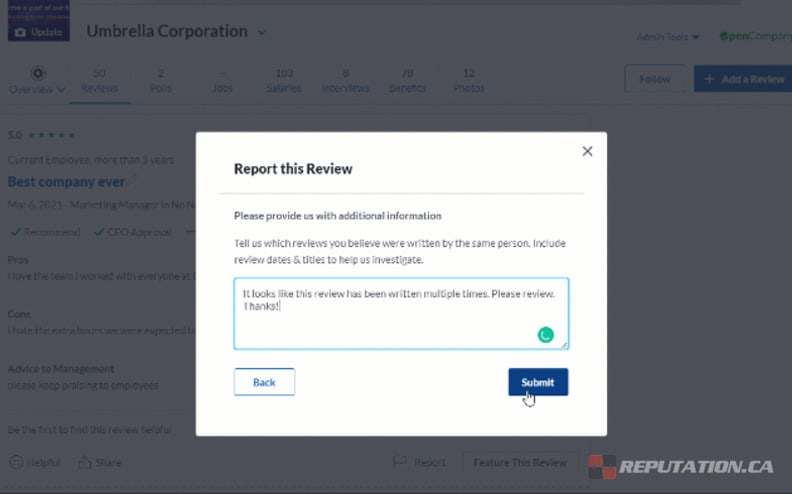 To flag a review, find it and click on the "report this review" link at the bottom. Fill out the form with evidence you have, and submit it for Glassdoor to review.
Scenario 2: Brand Building and Proactive Reputation Management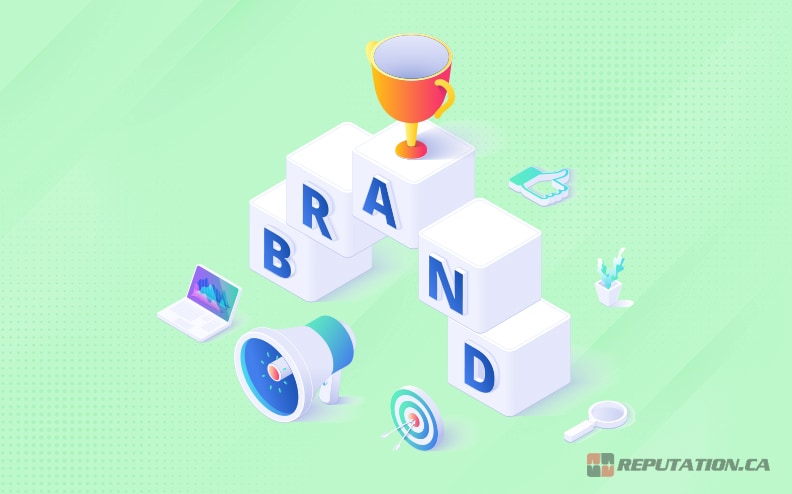 The second scenario occurs when your business is "fine" but has no real reviews, or once you've cleaned up negative reviews and are working to refurbish your profile. It's all about proactively building positive reviews to lessen the impact of negative reviews and portray your company in a more accurate light.
Step 1: Fill Out Your Profile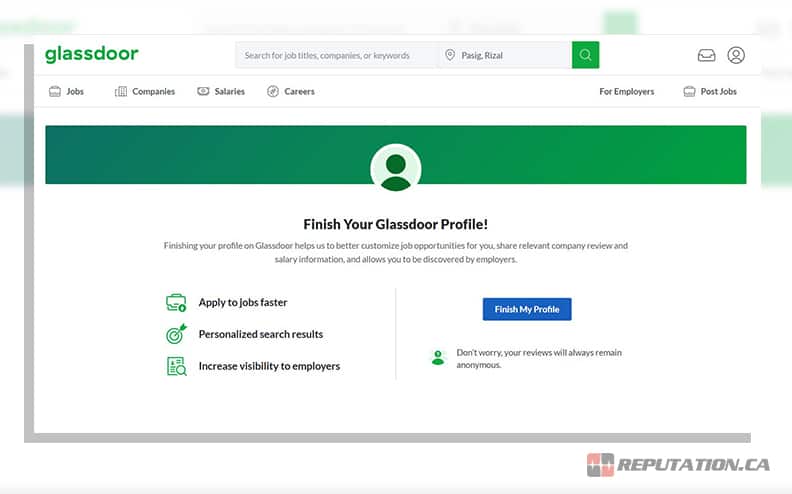 First, ensure that you've filled out your Glassdoor profile completely. Glassdoor even provides a detailed guide on how to do exactly that.
Step 2: Encourage Satisfied Employees to Leave Reviews
Sending out a simple message to your employees, asking them to leave a review of their experiences with the company, can be a good way to encourage positive reviews.
You can attempt to sculpt this by asking only your most engaged, happy employees, but word may get around that you're doing so. You can also institute the request as part of onboarding, such as at a 30, 90, or 180-day milestone.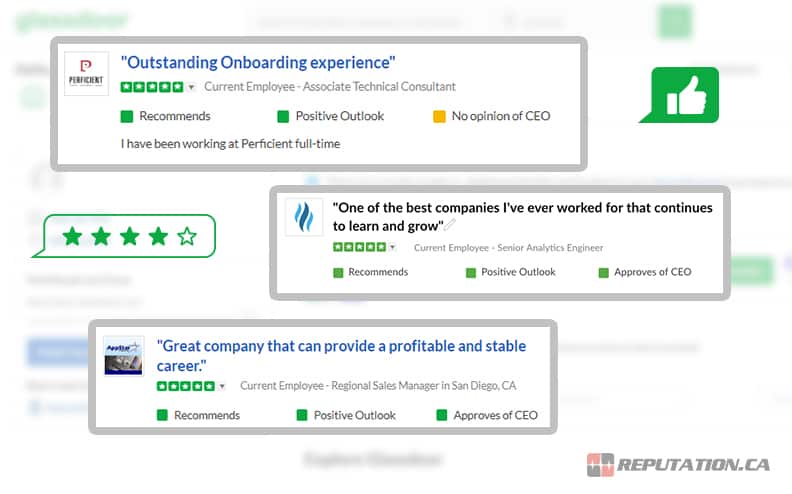 "Please take a moment to visit Glassdoor and post a review about your work experience over the last 90 days. This feedback will help us attract talented new employees (just like you!) who will help our company grow. Spend no more than 15 minutes on this. Remember all feedback is anonymous." – Gusto.
Remember to follow all of the standard rules; no incentives, no rewards, no trying to identify specifically who is leaving reviews, and no inhibiting what employees can talk about, like salary.
Step 3: Monitor Reviews on a Regular Basis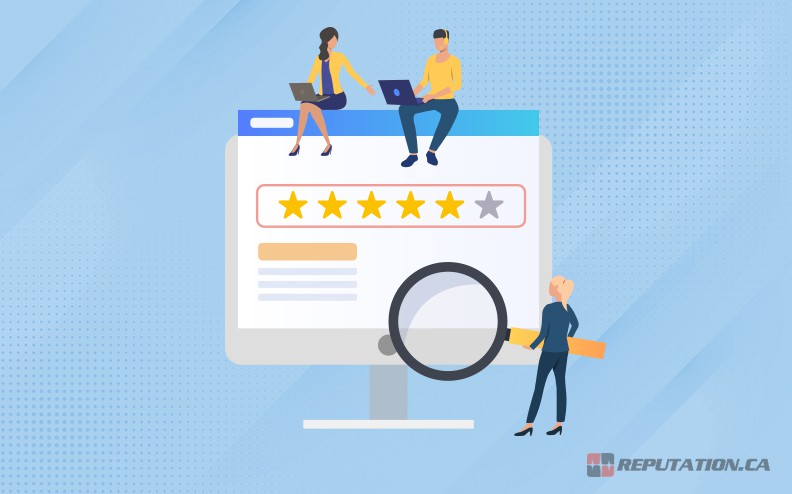 Finally, it can be a great idea to set up monitoring for Glassdoor. Glassdoor can notify you of new reviews, and you can also use third-party systems to alert you. Alternatively, you can always just check back on a daily or weekly basis as part of your everyday reputation monitoring.
Need Help? Reach Out.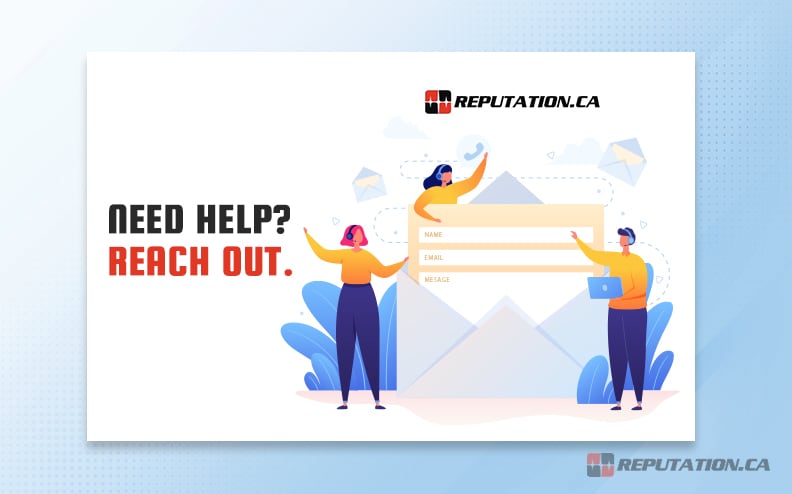 Glassdoor is extremely important to many businesses. It can be a huge weight around your business's neck, or it can be an incredibly uplifting profile to maintain. Often, the difference is a little focus on reputation management. However, that reputation management isn't easy. It's time-consuming, risky from a legal standpoint, and difficult to handle appropriately. That's why we offer business services for reputation management. Whether you have a crisis to handle or just want to bolster your reputation, we can handle it for you. Just contact us today, and we can talk about your situation, and our unique solutions.