The Internet has become a hunting ground for information that virtually anyone can use to access information about people, places, and organizations. It is fairly common to see someone perusing Google or a similar search engine for information on a topic of interest or a store they intend to do business with. The ability to research anything and everything under the sun has made it easy for us to forgo the typical learning curve in favor of looking it up on our smartphones or computers.
Despite the potential implications, this is an extremely valuable ability that enables us to learn more about the people and organizations around us than ever before. Unfortunately, this power comes with a dark side, much like anything found on the Internet.
Some websites have dedicated themselves to gathering information on individuals and providing data best kept private. These data broker websites are numerous, and the details they offer can be terrifying since they usually give people access to personally identifiable information. Most of these websites focus on giving out addresses, phone numbers, e-mail addresses, and other extremely sensitive details.
One of the main websites in this field is FastPeopleSearch, one of the most dangerous data broker sites available. Considering most of the information it provides is best kept out of the public eye, most people want to know how to opt out of their database. The problem is that these websites seldom make the process easy.
What is FastPeopleSearch?
FastPeopleSearch is one of the newer data broker websites and only came into existence this year, and there is virtually no information about its founding. Unfortunately, the lack of information about the website's creation and the group that created it does not inhibit its ability to find information about us.
Frighteningly, FastPeopleSearch contains a vast library of information on American citizens and provides a terrifying amount of data. Even more disturbing is that FastPeopleSearch provides a detailed preliminary report for free, meaning anyone with an Internet connection can use it. Using the website is very easy since all people have to do is type a name into the search bar and hit 'Enter' to access a large collection of information pertaining to multiple citizens who share that name.
The good news is that the results are not in any sort of discernable order, so your information might be buried under several other people who share your name. The bad news is that your information is still likely on that list, regardless of how far down.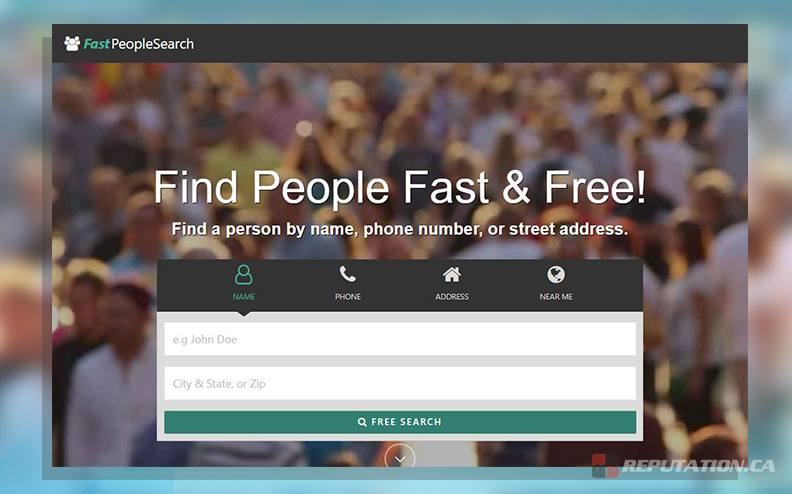 As far as the information is concerned, FastPeopleSearch provides a wellspring of data that people could use to locate you or access certain accounts. The information consists of:
The subject's full name.
The subject's age.
The subject's current address.
The subject's former addresses.
All phone numbers associated with the subject (personal and professional).
The subject's aliases (i.e., nicknames, maiden names, etc.)
The subject's relatives (biological and extended).
This information enables people to learn more about the people around them even when they have no right to that data. The information on FastPeopleSearch gives normal users a lot of data, but paid subscribers can access complete background reports. The paid subscription ensures users have complete access to the subject's history and can use that information as they see fit, which is a very dangerous power.
Therefore, citizens who value their privacy likely want to know how to remove their information from FastPeopleSearch so they do not have to worry about the wrong people finding their data.
How to Opt-Out of FastPeopleSearch
Data broker websites like FastPeopleSearch generate income by selling information about private citizens to those interested in the data. Paying subscribers can uncover more sensitive information than free users, but even the free data can be detrimental to your safety. Fortunately, most data brokers are expected to provide an avenue for people to remove their information from the domain.
Typically, the protections pertain to citizens whose safety is jeopardized by having their information exposed. Nevertheless, multiple data broker websites allow people to remove their information regardless of safety concerns to avoid potential issues. Unfortunately, these websites do not make the process easy since their income comes directly from hosting this information and reselling it to interested parties.
Most data broker websites hide the option in small text or on a page hidden among seemingly irrelevant data. Even more of these sites make the process extremely complicated and lengthy in an attempt to make it more trouble than it is worth to the person trying to purge the information.
Fortunately, FastPeopleSearch has fewer hoops to jump through compared to its contemporaries. Accessing FastPeopleSearch's opt-out service requires you to go to their homepage and scroll to the bottom. In a gray section, there is text including directories, copyright information, etc., but in the middle, there will be a line that says, "Do Not Sell My Personal Information." Click on this line, and you will be redirected to the opt-out page.
Alternatively, you can follow this URL: https://www.fastpeoplesearch.com/removal to access the opt-out page instantly. Once on this page, you will be greeted by a screen detailing the instructions on removing your record from their database. The first step is entering your e-mail address in the appropriate section and then clicking the box that says, "I agree that I am the subject of the record I am requesting to be removed, or the subject has authorized me to have it removed for them."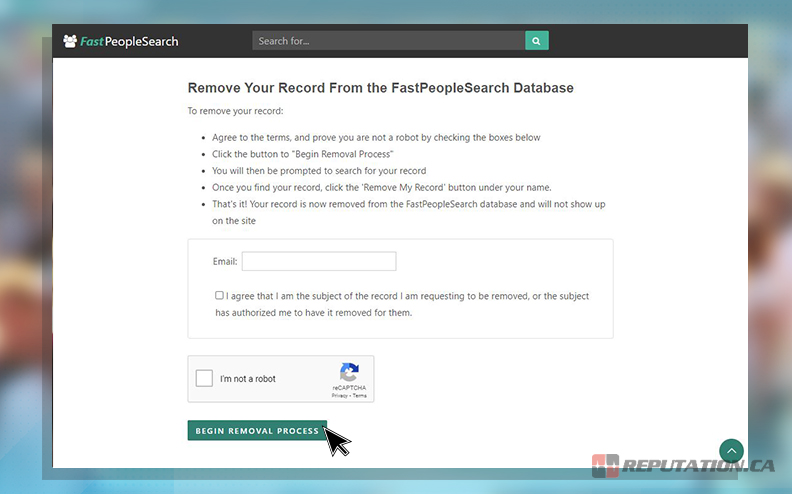 After you check the box, you must complete a CAPTCHA that proves you are human rather than an automated program. Once you complete the authorization, you will be redirected to an alternate version of the website's primary search engine. There, you can enter your name and any other criteria that can narrow the search so you have fewer results to sift through. Complete the search, look for the entry containing your information, and click on it as if you were actually looking for it.
You will be redirected again to the overview of your information, along with two red buttons on the top of the page. One is to view the full background report for paying subscribers, and the second says, "Remove My Record." Click the latter and a verification e-mail will be sent to the address you submitted earlier that contains a link to finalize the process. You will want to complete this step as soon as possible since the link only lasts 24 hours before expiring.
Once you complete the process, your information should be removed within 72 hours of submitting the request. That said, you should check back after 3 days to ensure your information was removed properly. If the information is still posted, attempt to have it removed again. Theoretically, you can contact the website's office by sending a letter or calling them. Their contact information is as follows:
Address: PO Box 55071 Boston, MA 02205-5071
Phone Number: (617) 229-7889
Bear in mind that they might not be the most reliable insofar as responding is concerned since previous reports indicate they have failed to reply. Fortunately, plenty of reports suggest the automated takedown requests function properly. Unfortunately, there is one detail about FastPeopleSearch that is easily overlooked and causes information to circulate beyond their domain.
FastPeopleSearch's Risk
FastPeopleSearch offers a fairly straightforward process to remove your information, but they use a slightly underhanded tactic. It is possible for your information to be absent from their database and for you to remove the data from their domain. What is often overlooked is that FastPeopleSearch's data is primarily obtained through the information gathered by other data broker websites. FastPeopleSearch cooperates with 3 other data broker sites:
TruthFinder
BeenVerified
PeopleLooker
These sites gather data independently and are just as extensive as FastPeopleSearch, if not more so. The biggest problem is that even when you remove your information from FastPeopleSearch's domain, it still exists on these websites if they provide the information. Therefore, you need to take things a step further to protect your information from being abused.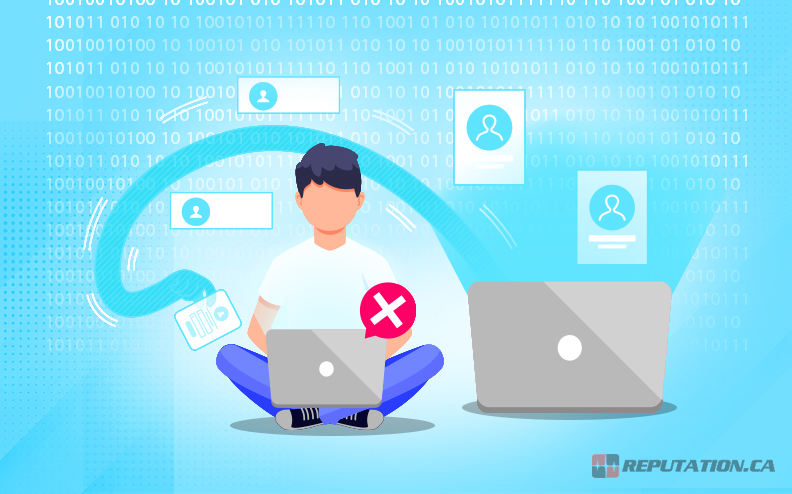 All 3 of these websites have their own unique domains, search engines, and opt-out procedures designed to maximize their profits and reduce lost income. You must complete the opt-out procedures for these websites separately from your FastPeopleSearch request. Removing your data from TruthFinder can be very complicated since their data removal service is hosted on a completely different website from their homepage. BeenVerified and PeopleLooker are a little easier to complete but take longer to remove your information, meaning you must be vigilant after submitting the requests.
As frustrating as it seems, removing your information from these websites and any other data broker sites is essential to protecting yourself and your reputation. Countless websites are created to emulate FastPeopleSearch and its predecessors, and they can cause several problems for your public image. The question you might have is: how?
How Do Data Brokers Affect Reputation?
On their surface, data broker websites appear to be little more than a resource for cautious citizens to learn more about neighbors and potential corporate contacts. Knowing whether your new neighbor has a criminal record can be pretty important these days. Unfortunately, websites like these are easily abused by individuals who want to make an example out of the subject they look up. The more information people have about you, the easier it is to use against you, especially in today's sociopolitical climate.
The Internet provides more than just a tool for accessing information on data broker websites; it enables people to spread their views on people and organizations to wider audiences. Any potentially unsavory information, even from the past, is weaponized to damage the reputations of people who do not align with the public's morality. While there are definitely individuals who need to have their biases and crimes exposed, the mentality of modern society has a habit of taking this information too far.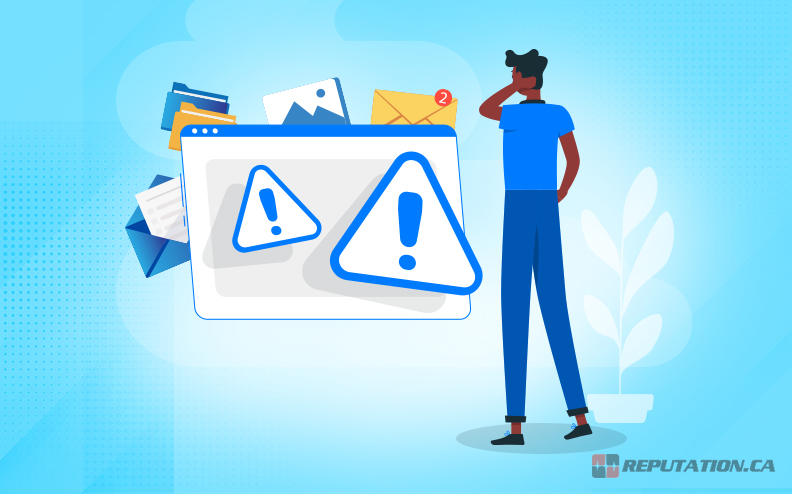 Conversely, individuals with more traditional dispositions could take more embarrassing information and weaponize it to discredit you. For example, one of the biggest trends in recent history is using websites to engage in online sex work. The biggest name in this industry is OnlyFans, which was co-opted from a general tip and lifestyle-sharing website into a haven for online sex workers.
If your real name were ever exposed and combined with the data from a website like FastPeopleSearch, it could drag your private income stream into the light. If you are present in the day-to-day affairs of your community or operate a major business, exposing this information could devastate your reputation.
Furthermore, some people might use this information to physically locate and harass you, deepening the damage done to your reputation. The psychological strain of harassment can cause you to withdraw and damage your connection with audiences, family members, friends, and employers.
Take Your Reputation Back!
Data broker websites like FastPeopleSearch have become a nuisance to most and a detriment to others. Depending on your involvement in the public sphere, having your personal identifying information revealed on a data broker website can be devastating. This information sometimes endangers you and your loved ones since unsavory characters are more likely to abuse it for personal gain.
While it is not necessarily fair, information about you can be used to destroy your public image and reduce your safety. Removing your information from websites like these is paramount to your safety and reputation. Unfortunately, perusing the various data broker websites is a time-consuming and frustrating task. Therefore, you might want to consider enlisting professional assistance to remove your data.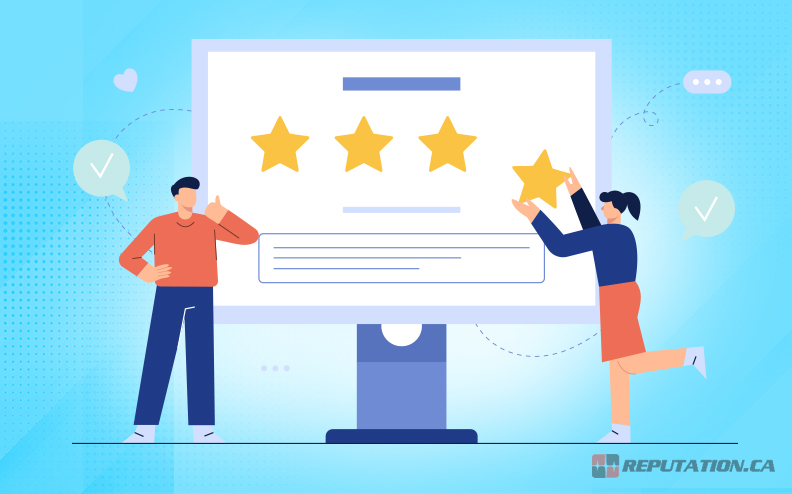 We at Reputation know how important it is to maintain your public image in today's sociopolitical landscape. Data broker websites have put millions of people at risk by recklessly posting information that could expose you to danger and ridicule. While many of these websites were founded with good intentions, the people who use them are often less concerned with the original function.
We offer specialized reputation management services, allowing us to issue takedown requests as an official representative on your behalf. We urge you to visit our website and take your reputation back!