Our personal information qualifies us for social programs, financial accounts, and other important resources that require us to prove who we are. Unfortunately, personal information can be weaponized against us by people looking to exploit or harm us. Today, there is a frightening number of criminal elements that would love nothing more than to take advantage of our data.
We combat this issue by keeping our information as private as possible and keeping important data off easily accessible networks. Otherwise, we risk taking a hit on our reputations and losing access to the resources mentioned earlier.
While keeping our information private is an effective tool, there are still resources certain people can abuse to harm us or our image. We cannot access the internet without leaving a footprint of our activity and information. Data broker websites like Truthfinder use this footprint to identify us and post our information on a public domain.
While most of these websites require users to create paid accounts to access this information, it still poses a significant threat to us. This has turned opting out of these websites into an important step in protecting our privacy and reputation. Insofar as Truthfinder is concerned, you might need some help figuring out how to remove your data.
What is Truthfinder?
You might not have heard of Truthfinder before, but they have almost certainly heard of you and turned your information into their profit. Truthfinder is one of several data broker websites active on the internet that takes certain information and sells it to companies and people. Truthfinder, in particular, was founded in March 2015 by Kris Kibak and Joey Rocco. The company is based in San Diego, California, and has remained active for the last 7 years.
Like most data broker websites, Truthfinder was not created to harm anyone, but websites of this nature are easily abused and used to defame or harm private citizens. It, like its predecessors, was created as a tool to run background checks so people and companies could stay informed. Unfortunately, this has backfired, thanks to modern practices, but we will discuss that later.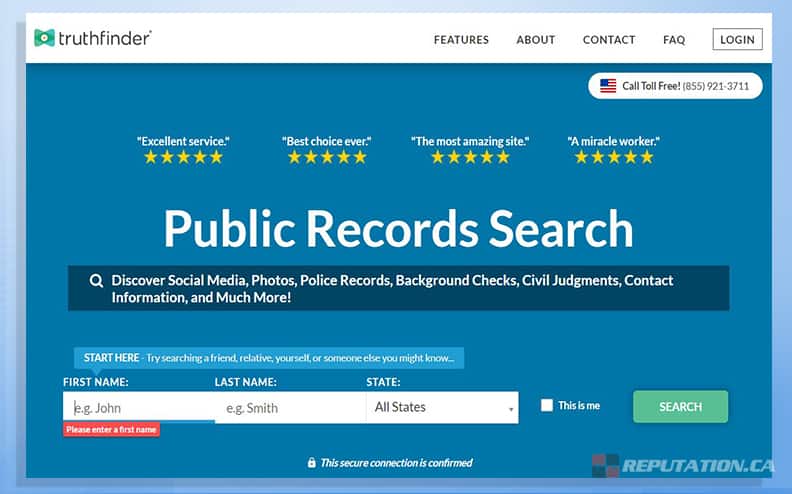 Insofar as data broker websites are concerned, Truthfinder is considered a lesser example of what these websites can represent. Truthfinder provides the same information that other data broker sites are known for, focusing on addresses and criminal history. Fortunately, Truthfinder is fairly unwieldy, thanks to the limitations imposed in the name of profit. Therefore, Truthfinder can only be used by a select few with disposable income. This is because Truthfinder requires a monthly subscription for people to use it, charging $28.05 for a single month of access.
There are no annual plans, so those looking to abuse Truthfinder would have to spend almost $30.00 every month to access the information it has about you. Despite the lackluster service Truthfinder is known for, it remains a prominent data broker website that could threaten you and your reputation. Fortunately, Truthfinder follows the status quo and allows us to opt out and remove our information from their database.
How to Remove Your Data From Truthfinder
While data broker websites are generally required to remove your data from their servers at your request, this does not mean they make it easy. The less information websites like Truthfinder can offer, the less money they make annually. As a result, multiple data broker websites make their opt-out service extremely difficult to use. The tactic of choice is to make the page that accesses the opt-out function difficult to find and hope that frustration keeps you from following through.
Unfortunately, Truthfinder takes this to another level by not hosting the page on their website at all. Instead, Truthfinder hosts its opt-out function on a different website and does not seem to provide a link on its main webpage. Therefore, the first step to removing your personal information from Truthfinder is to follow this link: https://suppression.peopleconnect.us/login.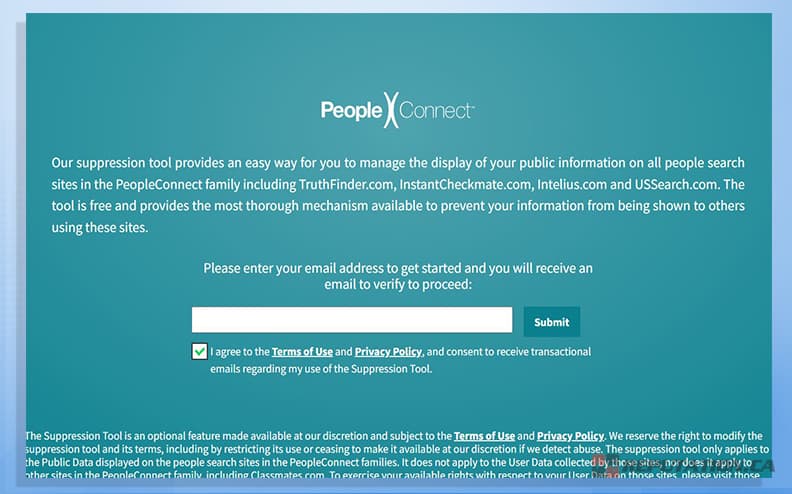 Once on the website, you must create an account with People Connect to access the domain and begin the opt-out process in earnest. After your profile is complete, you will be greeted with a search bar where you can enter any of the following details:
First Name
Last Name
City
State
For the best results, you will want to fill out all 4 fields to locate your record faster. For example:
First Name: John
Last Name: Doe
City: Dallas
State: TX
Every record Truthfinder has that meets the criteria you entered will be listed for you to scroll through. There might only be one or two results, or there could be several pages depending on how common your name is in your home state. After the results are loaded, search them for the record that matches you the most.
You might have to go past a few false leads if there are people with the same name and home that are close to you in age. Once you find your record, you should see a large, green button that says, "REMOVE THIS RECORD." Click the button, and you will be prompted to enter your email address (we recommend using a fake one to avoid spam messages) and complete a CAPTCHA.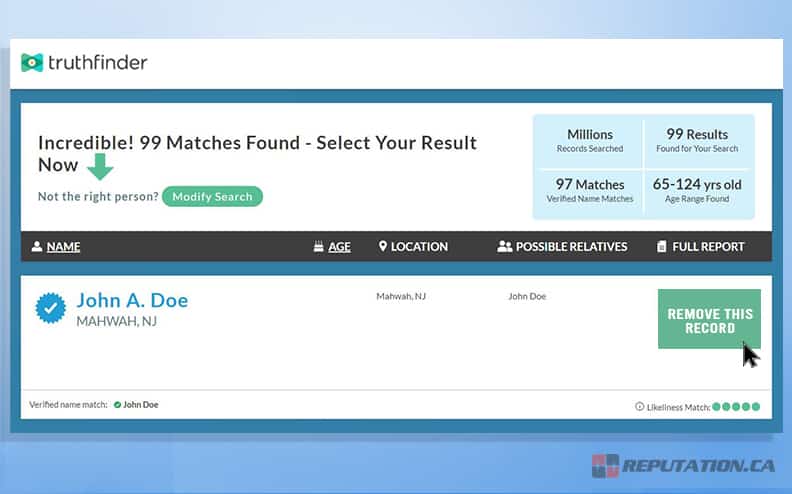 Once you have entered your email address and completed the CAPTCHA, you only have to submit the request by clicking the button that says, "SEND CONFIRMATION EMAIL." You should receive a confirmation email at the address you listed, and Truthfinder should remove your listing from their database within 48 hours. While this process is meant to be simple, Truthfinder may fail to remove your listing within 48 hours.
If your listing is not removed in that timeframe, you might have to follow up with Truthfinder and force the issue. You can accomplish this by going to the Truthfinder homepage, scrolling to the bottom, and clicking "Contact Us." This will bring you to a page with a message box at the bottom where you can enter your name, the subject of the communication, your email address, a message detailing the issue, and attach any relevant documents.
However, the lack of results may be due to their hours of operation. Truthfinder is only open Monday through Friday from 7:00 A.M. to 4:00 P.M. Pacific time. If you filed the request on Friday or Saturday, you might have to wait longer since they are closed over the weekend. Otherwise, feel free to contact them to try and expedite the removal process.
Even with your data removed, you might wonder why letting these data broker websites post your information is so harmful. While some information posted is common knowledge, the rest could easily be turned against you and damage your reputation and financial security.
How Do Data Brokers Damage Reputation?
Data brokers exist for a reason, to allow neighbors and potential employers to access information pertinent to your background. This prevents innocent people from interacting with dangerous individuals without realizing the situation. Unfortunately, the adage "information is power" can take a sinister meaning when personal information becomes public.
The more data about us there is, the more likely someone will try to weaponize it against us. The biggest connection between private information and reputational damage results from a modern practice called "doxxing." Doxxing is a slang term developed in the 21st Century to describe publicizing private information about someone online to harm them.
The practice of doxxing was originally created so people who had issues with an anonymous individual online could be located and harassed. Unfortunately, several groups view doxxing as a valid tactic for punishing people with "problematic" personalities. Some people take things too far and call for their followers to physically visit the subject of the doxxing and harass them in person.
While only the vocal minority uses this practice, it is still extremely dangerous to our safety and reputation. This is because those groups view the subject of doxxing attempts as deserving of humiliation and work to spread their poor opinion as far as possible.
The spread of this information also enables certain people to use it for themselves and pose as you for their own gain. Whenever our phone numbers, email addresses, or other information is connected to a purchase or program, it becomes a reflection of us. Some people use other people's information to access resources temporarily and, once they have what they want, leave the actual owner of that information to deal with the ramifications.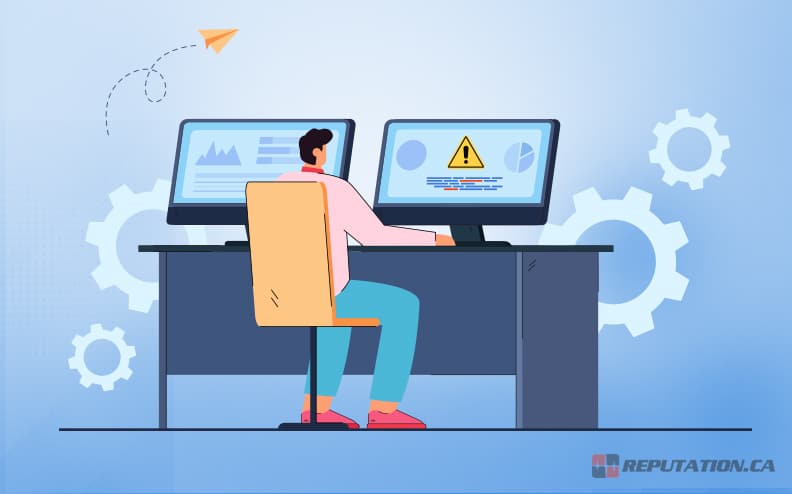 While most programs are harmless, several websites and programs can infect our daily lives. For example, someone with access to your phone number could use it to create an account on a shady website that uses text notifications to communicate. If one of those texts were to be sent when someone else can see, it could damage your image in their eyes and the eyes of others.
The reputational damage incurred by data broker websites lies primarily with those who access and abuse it through the broker's services. However, the criminal record results can also prove detrimental if the records are for a minor crime. While you must report major criminal acts to potential employers, minor crimes are less important and only harm your prospects.
For example, a single act of vandalism from graffiti you painted on a park wall is not overly serious but can impact how neighbors and employers perceive you. Conversely, crimes like rape or murder are too important to suppress and must be reported.
Data broker websites like Truthfinder report all criminal records, including misdemeanor offenses. While some people are willing to overlook criminal histories composed of minor offenses, others are more judgmental and will use that information to damage your reputation. Limiting records of criminal history is a touchy subject, and you might not be able to purge that kind of information from certain websites. Regardless, the more people have access to that data, the more likely it will impact your public image.
Unfortunately, there will always be a risk that your reputation will be damaged somehow, regardless of data brokers. This means you will have to take measures into your own hands and begin protecting your reputation through any means possible. This can be difficult to accomplish alone, but you might be surprised to learn you can find help in managing your image.
Take Your Reputation Back!
Data brokers represent a demographic of service providers that take our personal information and make it a public service. As violating as that might feel, it is technically legal within the bounds of Canadian and American law. While websites like Truthfinder do not seek to harm the people it researches, it tends to inflict that harm anyway. This is primarily due to the people who access that data and use it as an excuse to tarnish your image.
Sometimes, the information present is worthy of reproach, but most data broker information includes details that should be left alone. Purging this information from websites like Truthfinder can be an excellent first step to protecting yourself, but the internet is a big place. It can be almost impossible to locate every mention of your name online without help, but that help might be closer than you realize.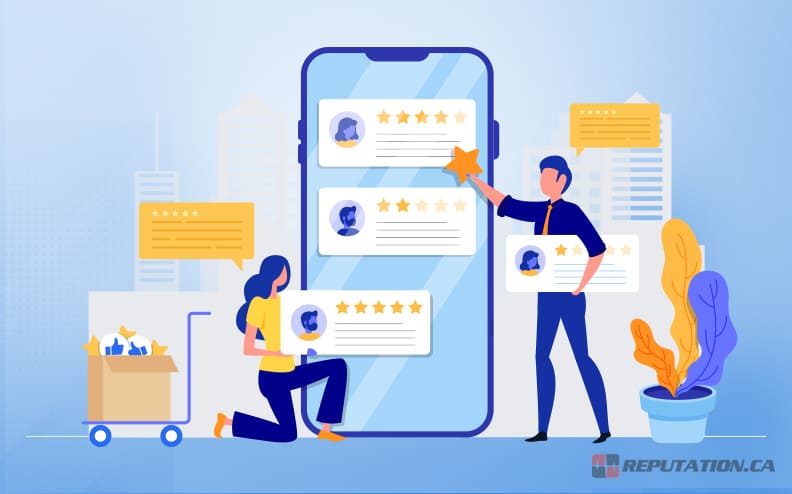 We at Reputation have made reputation management and marketing our mission. We realize just how fragile a reputation is despite the effort that goes into building one. That is why we offer services designed to remove harmful information and promote your image through all available tools. Our services include research into your name to locate potential mentions of you that might be harmful. This does extend to data broker websites like Truthfinder, and we can begin the opt-out process on your behalf when we locate the data.
Tracking down every website that might post your information can be too large a task to accomplish alone, so why try? Visit our website today and assess our services to see how we can help you take your reputation back!
If you have any questions about the various services that we can provide, be sure to reach out and contact us! We'd be glad to give you a rundown of each service and answer any potential questions you may have about them!