The first step of establishing an online presence for any business is to set up your own website. The second step is to claim your business profile on any relevant third-party site you can find. There are hundreds of such sites out there, so how do you know which ones to prioritize? Just because you haven't heard of them doesn't mean they aren't popular, after all. But, when it can take an hour or longer to claim and fill out a profile, you want to prioritize the most important.
That's why we've developed this list of major sites to check to claim your profiles. First, though, let's give you a rundown of why you should claim them in the first place.
Why You Need to Claim Your Business Profiles
There are a few major reasons why you should claim your business profile on any review site you come across.
It's a trust signal with Google, thus boosting your SEO.
Google has, in the past, outright stated that business profiles are a search ranking factor. At the very least, they've stated that using their own system (Google My Business) is, and it stands to reason that building out your presence across other sites would also benefit your business.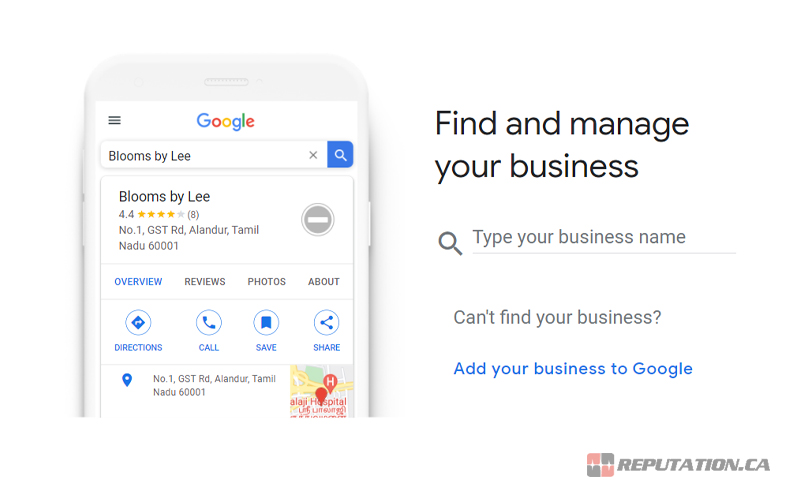 It's also a trust signal with users. When a user wants to check how trustworthy a business is, they run a search and look at the results. If they see you with a wide variety of active profiles, they'll be more likely to trust you than they would if you were a small business with very little online presence.
It gives you access to keep business information updated.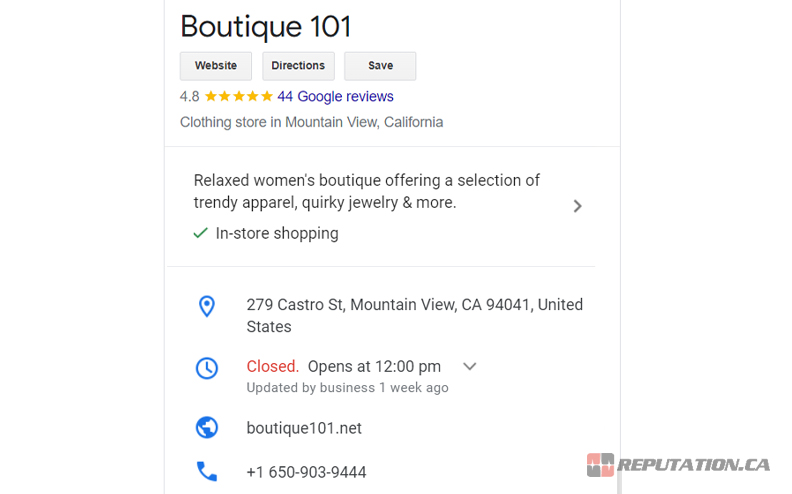 One key to online success with a business is ensuring that your business information (NAP, contact info, website URL) is available everywhere you can put it. Now, many business review sites will scrape this information themselves, ostensibly to build their indexes and minimize the need for businesses to manually add themselves. However, they can often get the information subtly wrong. Even something as simple as leaving off a business part office number or the area code of a phone number can skew results and divide SEO value between listings.
It allows you to see and respond to reviews, and report fake reviews.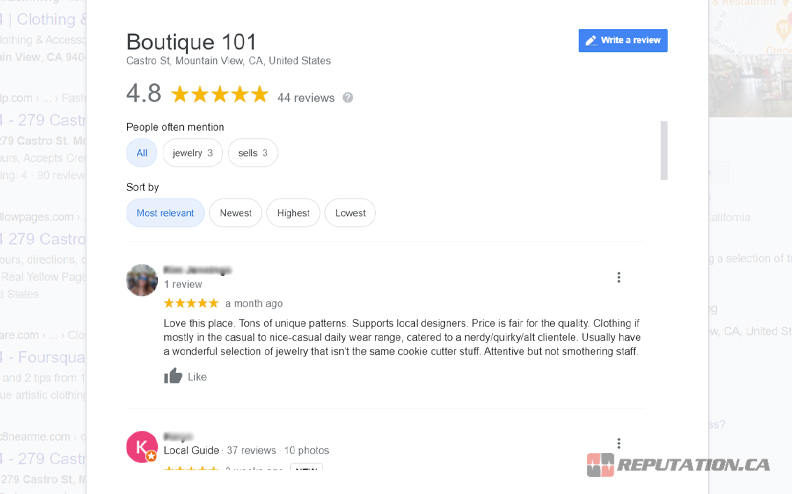 Responding to reviews is a huge part of reputation management, and it's an equally huge part of maintaining a positive relationship with your customers. Most business review sites will not allow you to respond to reviews unless you have claimed and verified your profile, however, and some will even prevent you from reporting fake reviews, no matter how obviously fake they are. By claiming your profile, you can dispute fake reviews and get them removed from your presence.
It prevents other people from claiming your profile out from under you.
It's rare, but in some cases, you might find that someone else managed to scam the system and verify themselves as the owner of your business. This might have been well-meaning, but it is more often an attempt to damage your brand or commit some kind of fraud. By claiming your profiles anywhere you can, you can detect when this happens and prevent it from happening in the future.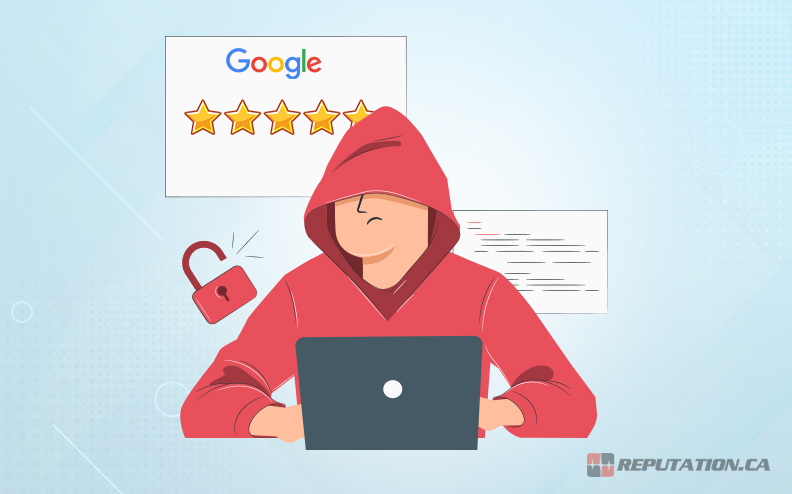 So, the question is, what profiles should you claim? The simple answer is "all of them," but that's not a very good answer because you don't know what that list includes. So, we've put together as comprehensive a list as possible and organized it in terms of priority.
The Essential Business Profiles
First, let's start with the sites that are most important to claim. These are the big names, the profiles with the largest purview or the most users, or just the most influence. These are mostly household names, so they should come as no surprise, and if you've ever claimed a profile before, it's likely one of these.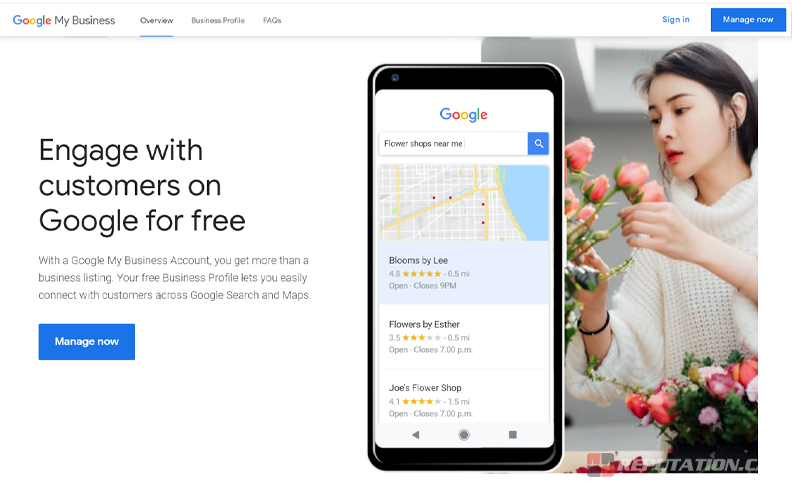 Google is the #1 entity in control of business reputation and visibility on the internet. With over 90% of the search market share, they completely dominate how e-commerce works. If you were only able to claim one profile on this entire list, it should be this one. Luckily, it's free and easy to claim, with reliable verification to ensure that you own your business.
While Facebook isn't a business review site, it's the world's most popular social network, so it's worth adding to the list. You should create a business Page as soon as you can, and if possible, get it verified. You can also choose to enable ratings and reviews, allowing customers to review your business and granting you additional features like an interactive map.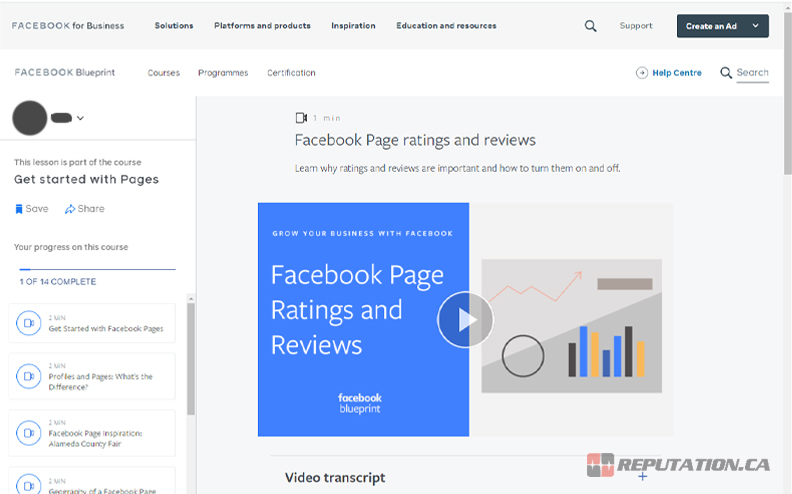 You can also consider Facebook to be shorthand for any relevant social network. You can get similar features and benefits from claiming business profiles on sites like LinkedIn, Twitter, Pinterest, Instagram, and more.
The BBB is, contrary to what many people believe, not an official agency or a government entity. They are a private company, similar to Yelp. They also allow businesses to pay to be "accredited" and get a better rank. Overall, they may be somewhat shady, but they are incredibly popular and worth using at the bare minimum, even if you don't pay for additional ranking or features.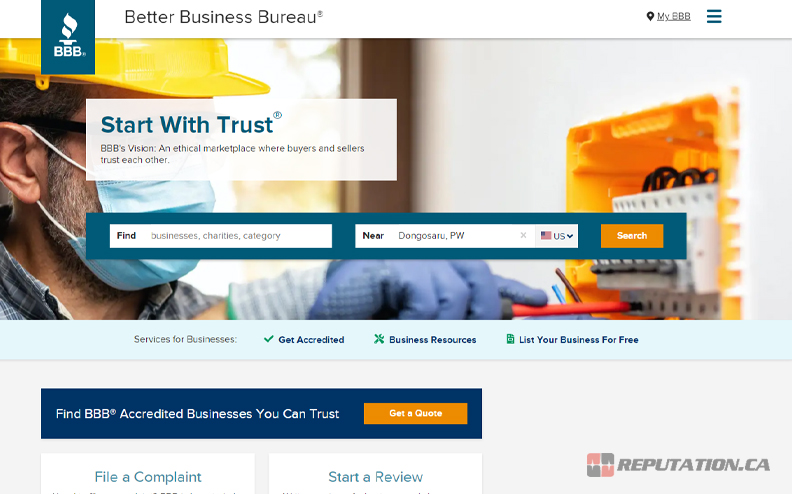 Some people don't find the BBB to be an ethical company. Even if you prefer not to display their trust badge or rely on your reputation through them, millions of people do, so it's still worth claiming your profile.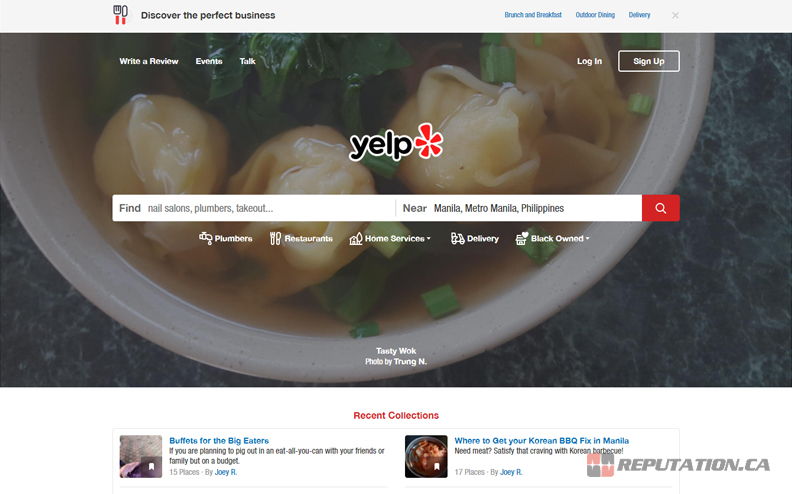 Yelp is perhaps among the most well-recognized business review sites. They focus on allowing users to find geographically local services or businesses relevant to a search and present reviews to let the user judge the quality of the business. For many brands, Yelp is the first profile they claim, so chances are you already have your account if you're aware enough to know you need to claim these profiles in the first place.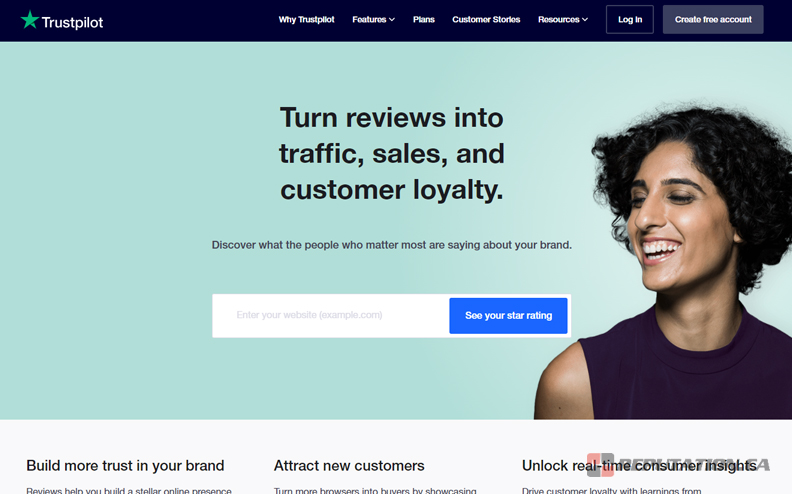 One of the largest review sites online, TrustPilot has a lot of different features to increase user trust, like their additional transparency reports on what reviews a business has reported to have removed. They're also a very useful tool with some great insights into your reviews once you start racking them up.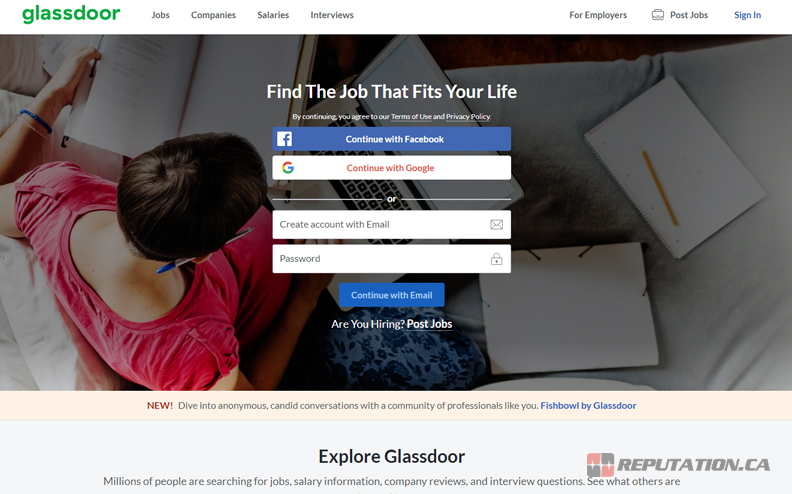 While not a traditional business review site, Glassdoor is one of the largest such sites available. They operate with a twist; the people leaving reviews are not your customers; but rather your current and former employees. This is a critical site to use for the business side of things, particularly with hiring.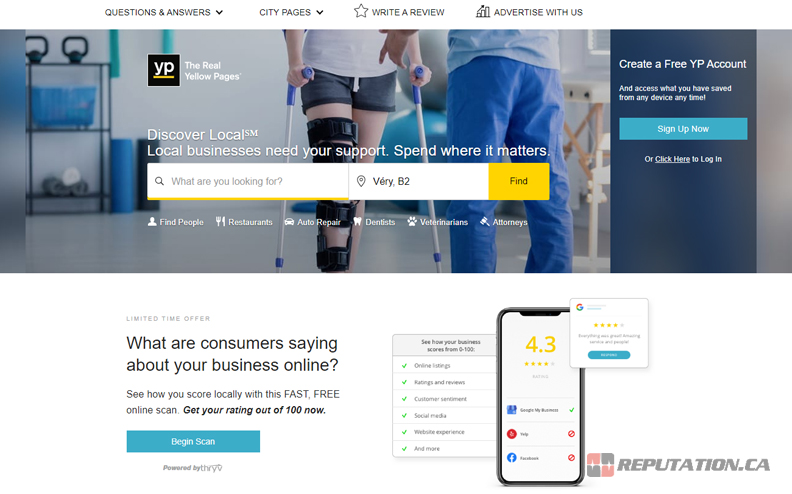 Remember phone books? Phone books used to be directories of phone numbers. Some pages had white borders and listed personal, individual phone numbers. Others had yellow borders and listed businesses and their contact information. Both went online, as whitepages and yellow pages, respectively. YP is the modern iteration of the yellow pages and is a great business directory to use.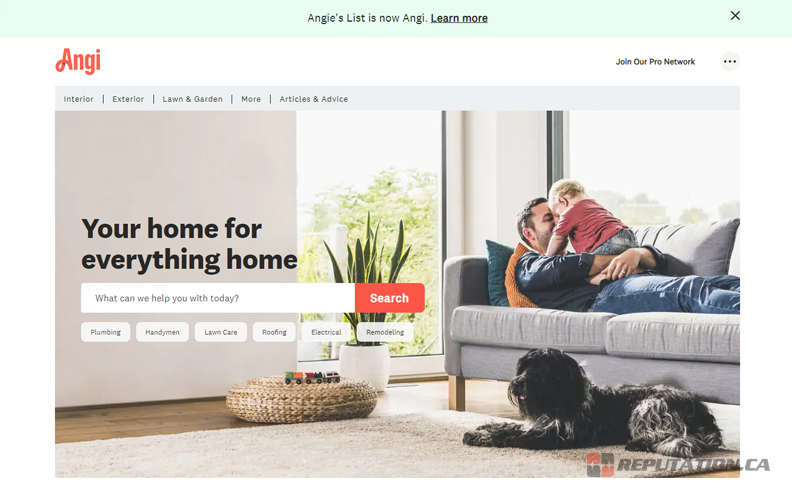 Angi is one of the largest networks for service providers, such as lawn care companies, contractors, and carpenters. It's in the "must-have" list because of how large and comprehensive it is, but if your business doesn't fit, you don't have to worry about it. It's also part of a larger network that covers sites like HomeAdvisor, Travaux, MyHammer, Instapro, MyBuilder, and Werkspot, which are international versions of the same general idea.
The Nice to Have Business Profiles
This second list is the business review sites that are nice to have but aren't quite as essential as the ones on the list above. They're generally applicable to many different businesses, but they don't have the market share or the user base to justify pursuing them over others.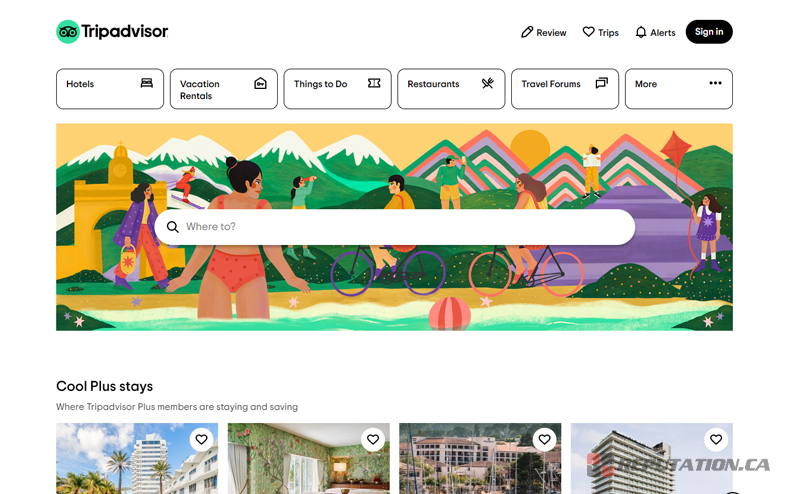 One of the largest "focused" business sites, they've made themselves the one-stop shop for planning trips, with everything from hotels and airlines to restaurants and tourist destinations. If you fall into one of those categories, definitely use this site. If not, you can't get much use out of it.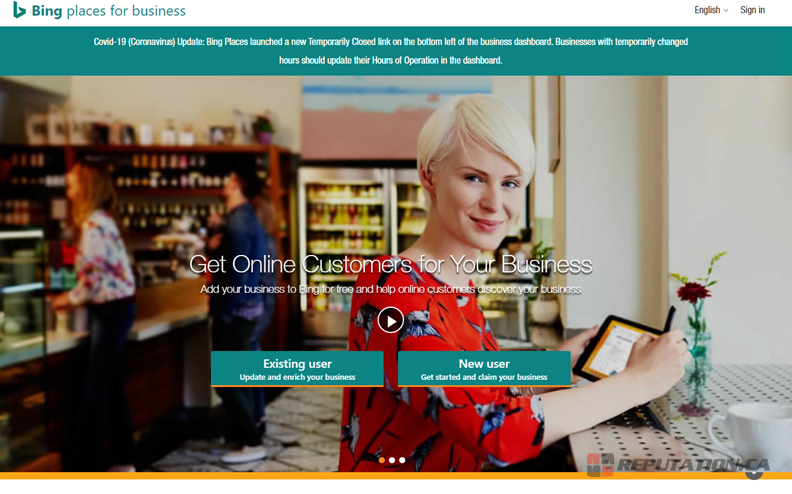 Bing's answer to Google My Business. Bing is the second-largest search engine, at least in the English-speaking world, and it's also part of the overall Microsoft network of services. It's not entirely worth prioritizing, but it's close to being added to the list above instead.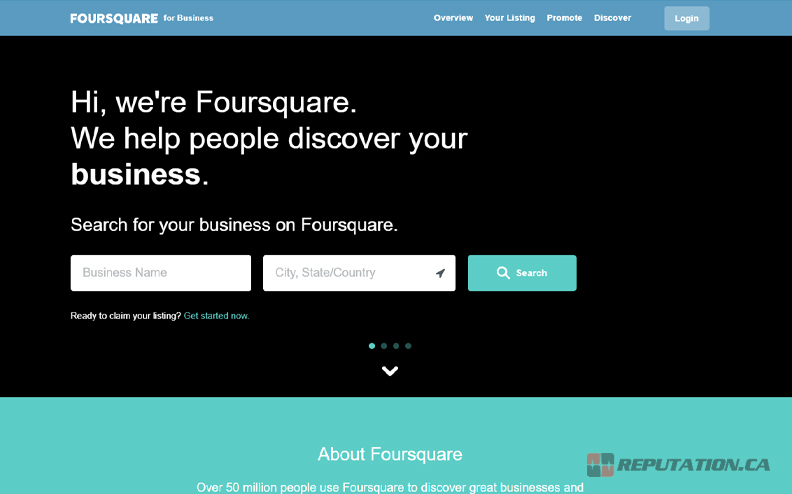 Foursquare was a flash in the pan competitor operating as a sort of a cross between Yelp and Facebook. They have changed a lot over the years, adding and removing features, and have settled in as something of a second-string review site. They're still good to register, but not necessarily worth prioritizing over other sites.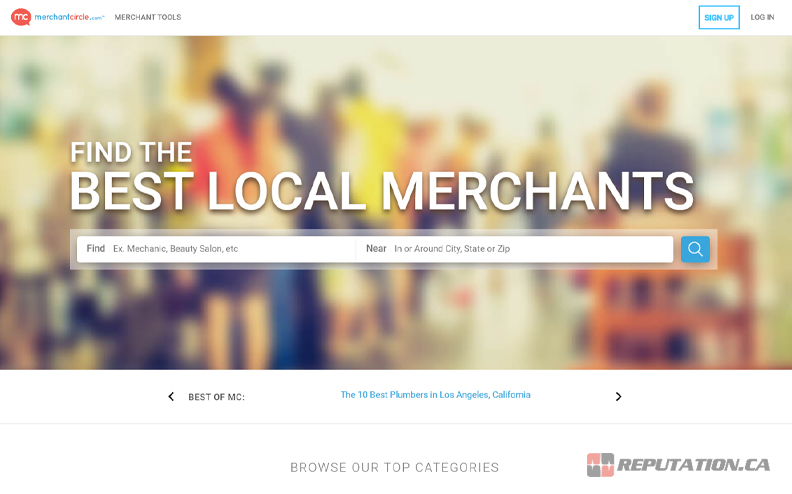 Another large, general-industry business review site. They boast 100 million users, mostly searching for local businesses and service providers. Worth claiming but not worth prioritizing over others.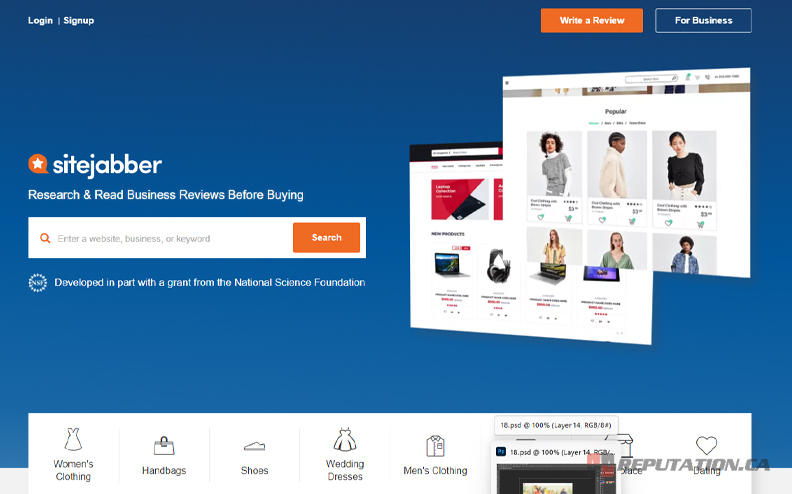 A business review site that primarily deals with online businesses, divided by niche such as "women's clothing" or "electronics" or "dating sites." It may or may not be relevant to your business specifically, but you're more likely than not to be able to use it.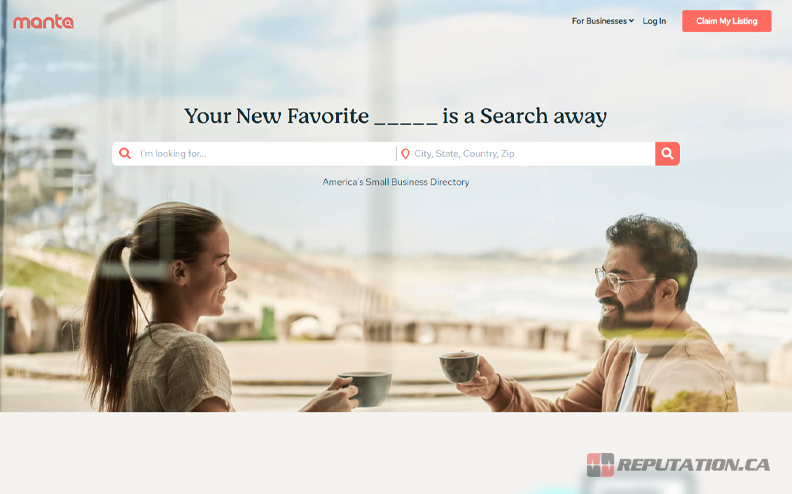 Think Yelp, but smaller. Manta focuses on local businesses and service providers, and was primarily focused on home improvement and contractor services for a long time before expanding into other businesses. It's still one of the best sites for skilled trades to claim their own profiles.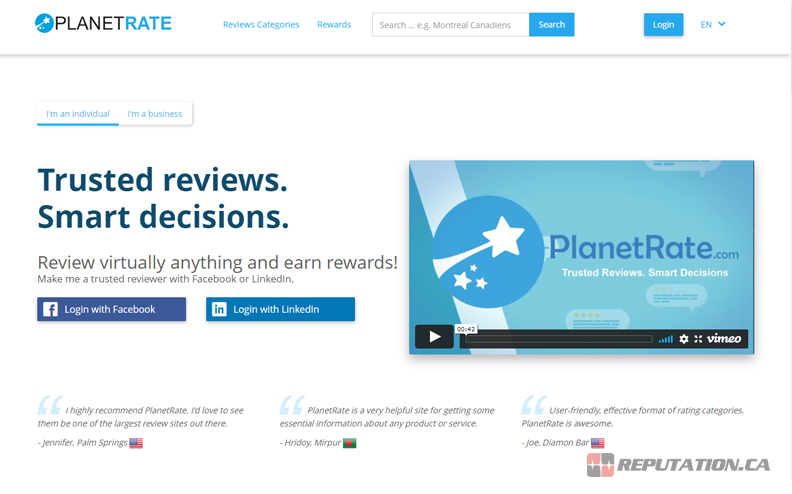 This ratings network is a "second generation" iteration on the concept. They focus less on the volume of reviews and more on quality by ensuring that even reviewers are verified. They also incentivize leaving reviews to encourage customers to leave them, so you don't have to.
The Niche Business Profiles
This third list is a list of business review sites that are either nice to have or near-essential but are only limited to a certain industry. For example, TripAdvisor is a huge and trusted site, but only travel-related businesses like hotels and airlines really get to use it. If the site is relevant to your niche, claim it; if not, you can ignore it.
WebMD Doctor Search – This is part of the massive WebMD online presence but focuses on allowing users to search for medical providers.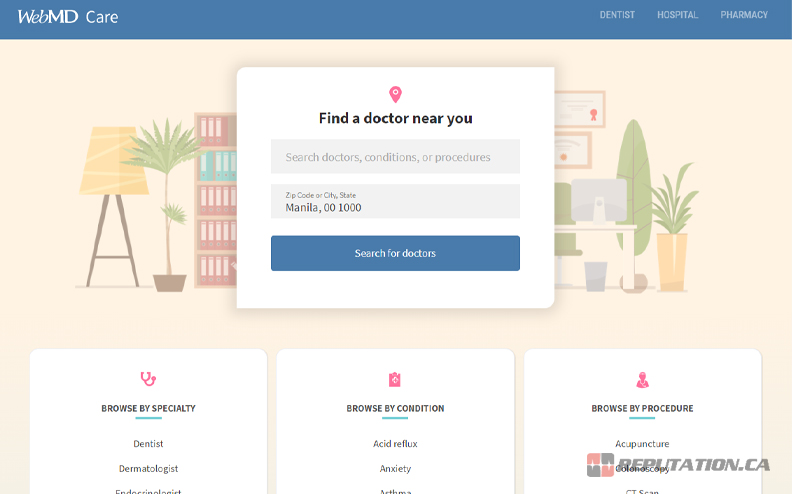 FinancesOnline – A business review site for B2B and Enterprise companies, usually cloud-based software platforms.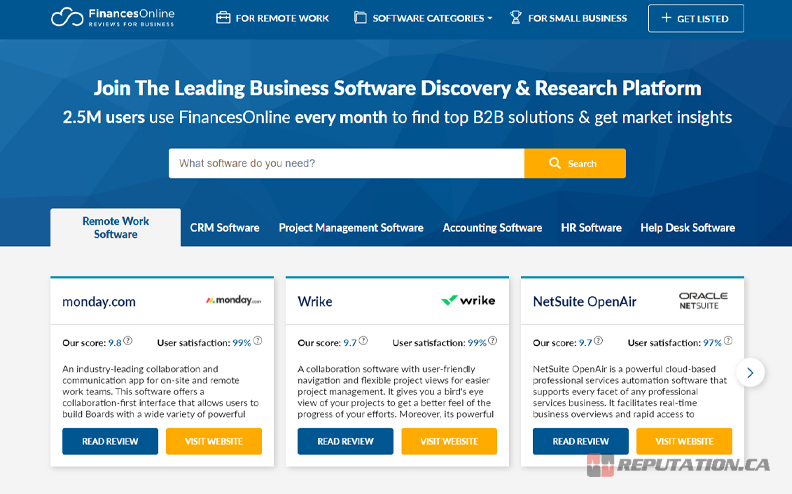 Avvo – A business review and listing site specifically aimed at lawyers and providers of legal services.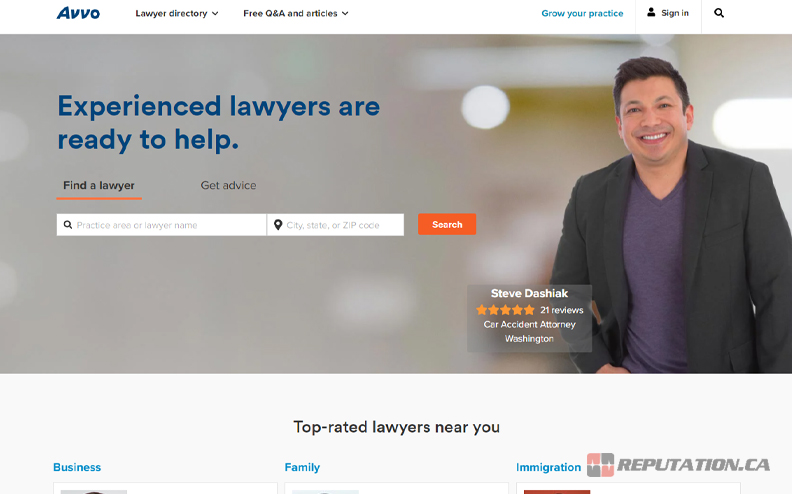 VendOp – This site focuses on providing a business framework for retailers and dropshippers, and part of their service is a network of business listings and reviews for vendors. If you're a vendor, you can claim your profile and add yourself to the list. If you're not, it's utterly ignorable.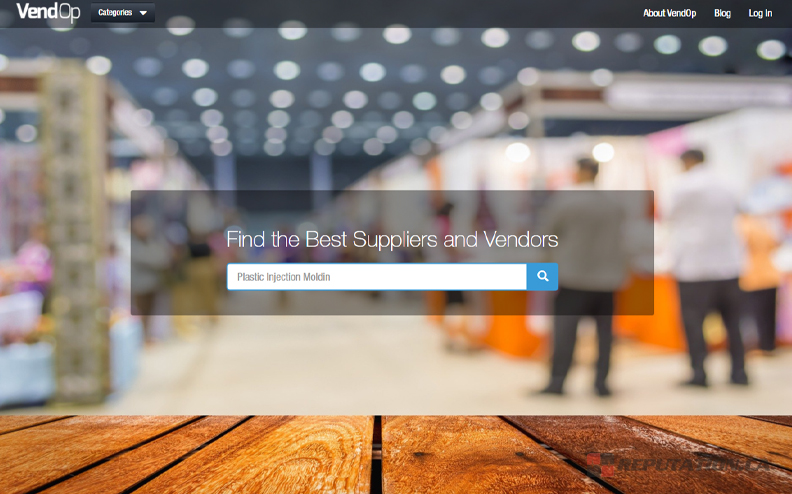 OpenTable – One part review site, one part gig economy middleman. This site allows restaurants to register for reviews, as well as allows users to schedule reservations through them. Obviously, not useful to anyone outside the restaurant industry.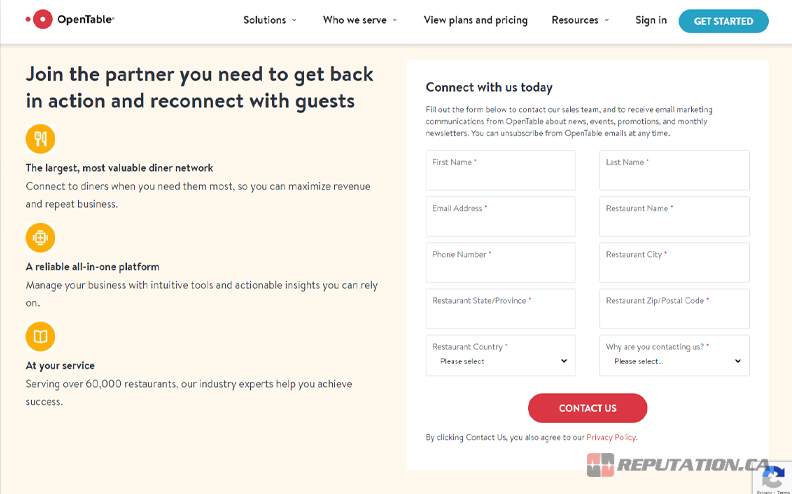 Salesforce AppExchange – Another review site for online and web services, primarily focused on B2B and business-level services. As the name implies, it's deeply integrated with Salesforce if your company uses that tool.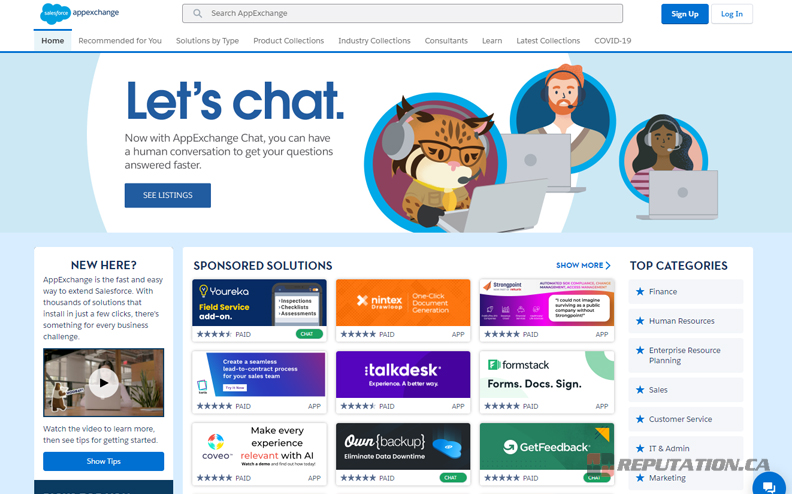 G2 – Roughly the same as the Salesforce AppExchange. This is a network that aggregates reviews for online and cloud-based service providers and software.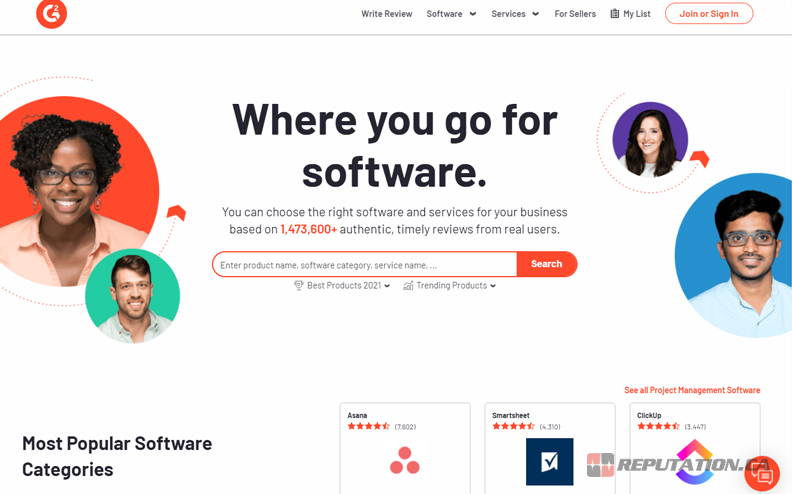 GrubHub – Another focused network, this time focusing on food. Beware that some businesses find that signing up automatically enrolls you in their delivery service, so use caution.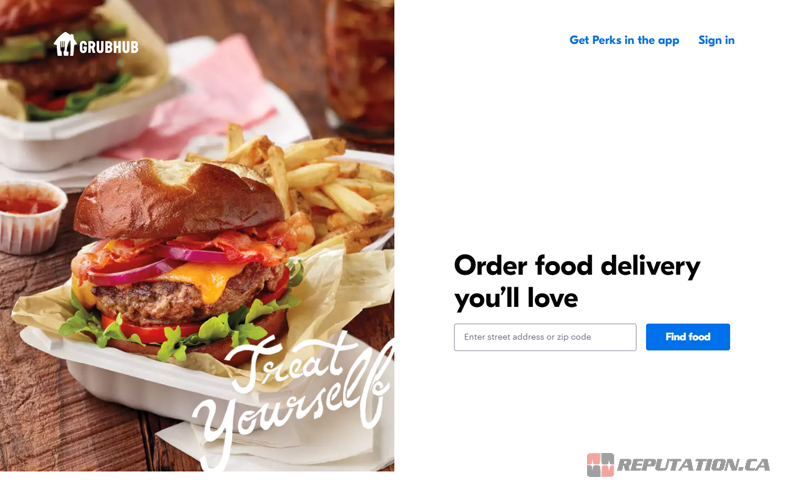 Local Sites – Many cities and municipalities have their own local resources. Check with your city's official site and other local sites to see if they have their own directories.
There are many other niche sites for other niches we haven't covered. Goodreads for authors, cars.com for auto sellers, Zillow for real estate agents, app stores for app developers; there are too many for us to list in one place. Look for directories for your industry to see what else is out there.
Your Recommendations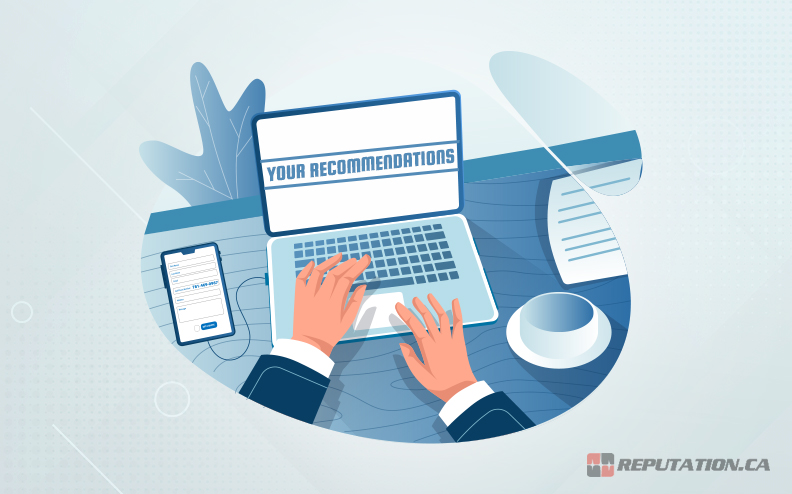 This list only really scratches the surface. There are hundreds of other sites that we could add, but which are either focused on narrow niches or are too small to be worth focusing on right away. However, if you feel like we've missed a big one, let us know in the comments, and we'll add it to the list!