Google has become a one-stop shop for information, with almost everyone using it as their main search engine. This is hardly surprising considering how much Google has grown since its creation and how much information it supplies.
Before Google, researching information was more demanding since we needed hard copies of documents and journals. The Internet has simplified research so that we only need to tap a keyboard to look up anything we care to know. Having the ability to access virtually any information that we want has become a luxury most people take for granted. Regardless, search engines have enhanced their tools for years to deliver information more effectively with fewer prompts. All search engines require users to enter search parameters that will net them the desired results.
Unfortunately, the results are not always flattering to the search's subject and can highlight information that portrays them badly. Negative information about a person or organization can damage their reputation, making it hard to thrive in today's society. Some groups are eager to suppress this information and will employ any means necessary to minimize its impact on their reputations.
Unfortunately, some groups are desperate enough to use services prone to backfiring. Some people turn to search suppression services designed to prevent uncomfortable results from surfacing. While it is possible to suppress negative results, using the wrong service can cause more damage than it fixes.
How Does Google's Algorithm Work?
We mentioned that Google requires users to enter keywords into the search bar so the engine knows what to look for. The Google index contains between 30,000,000,000 to 50,000,000,000 pages and results, making it impossible to find what you are looking for without giving Google some input.
The search parameters give the most obvious results associated with your inquiry, but Google's system is designed to refine these results further to better suit the user's needs. Google's results are subjected to an algorithm designed to enhance the information it provides to the user. This algorithm considers several objective details and the user's habits to prioritize the most relevant results. This algorithm is a double-edged sword for companies and individuals who value their reputations.
One of the main aspects of Google's algorithm is using media to determine which results are most relevant to the current socio-political climate. This is especially important when users investigate an individual's or company's reputation.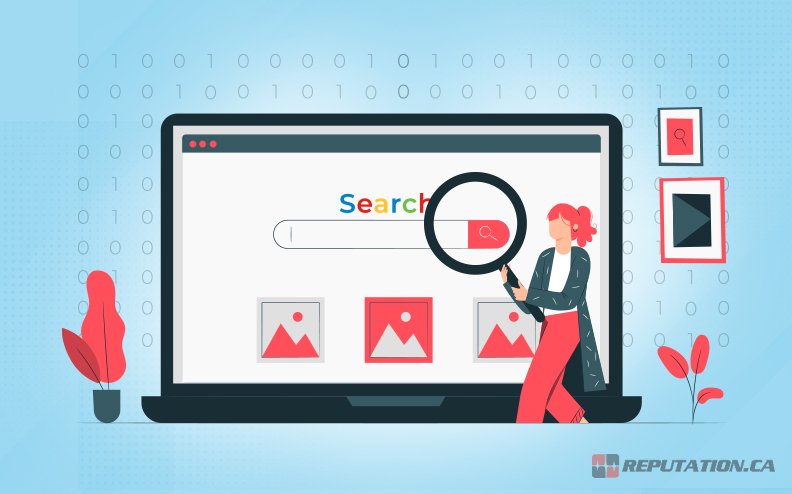 Modern media puts a lot of emphasis on recent events surrounding companies and influencers with large audiences and consumer bases. Typically, articles and news coverage is the common source of information connected to search results to keep users informed of major developments. The most recent updates about a company or individual are the most common results at the top of a page. Still, sometimes older information is closer to the top, depending on whether there have been recent media updates on the subject.
If there have been no recent changes in the media surrounding a particular topic, the most recent coverage will usually be tied to the results unless it has been buried under other topics. Unfortunately, the coverage surrounding businesses or influential citizens is often negative since that is the information people are more likely to focus on.
Having negative coverage among the top results when someone Googles you or your company can be discouraging. Especially since today's society is very unforgiving insofar as controversy is concerned. Even slight missteps on your part are sufficient for modern citizens to call for your removal from the public sphere and the destruction of what you have built within your industry.
This algorithm has proven dangerous to reputations worldwide since the wrong information bubbling to the surface can permanently alter the public's perception of you. The good news is that the algorithm can be co-opted for your benefit. The bad news is that there is a wrong way to do it.
What is a Google Suppression Service?
Google suppression services are a relatively new concept focusing on gaming Google's algorithm to reduce traffic for results that portray you or your company poorly. Google's algorithm can be used against those results by burying the negative results under more flattering ones.
The goal is to push the negative results off the first page of results that appear when someone looks you up. The first page of results is the main focus because it was determined that only 0.63% of users use results from the second page, with only 4% of users going past the first page of results. This means pushing negative search results off the first page drastically reduces the number of people liable to see it. This low percentage is an extremely helpful statistic that makes it possible to bury negative results under more flattering content.
The algorithm specifically focuses on the most recent and relevant information, meaning it is within the realm of possibility to render the negative content outdated.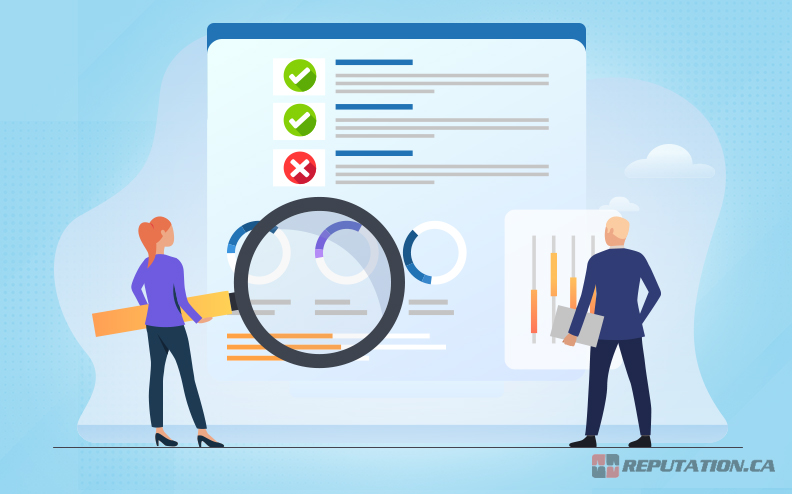 Some 3rd party companies offer suppression services to bury negative content on your behalf by taking advantage of search engine optimization (SEO). The companies can occasionally be very effective but are also limited in their capacity to remove the content.
Google has very strict terms and conditions that dictate what content can be hosted on its results page and will actively remove false or harmful content. Therefore, the suppression service must ensure the content they use to suppress the harmful results aligns with Google's standards. Otherwise, suppression efforts could backfire, and your reputation would take another hit for trying to "bury the truth."
Google's Search Essentials (formerly known as Webmaster Guidelines) establish the regulations that must be followed for content you use to suppress other content. While the guidelines were not drafted to help people suppress information, the policies do not strictly prohibit it. As long as your efforts do not defy them, you should have no trouble using Google's algorithm to reduce the prominence of negative content.
The problem is that certain 3rd party organizations might employ tactics that counter Google's policies to generate immediate results. There is a right way and a wrong way to suppress negative reviews; going about it wrong can damage your reputation irreparably.
The Wrong Way
Certain suppression services will use any means necessary to help their client; even in-house departments might consider unsavory means to secure their job. Insofar as reputation management is concerned, sometimes our initial reaction is to lie through our teeth to avoid repercussions from our past actions. Sometimes, they are small lies and involve denying such actions took place even when there is irrefutable evidence to the contrary.
The real problem is when we get defensive and accusatory to turn our accusers into villains. Even if the company is willing to accept responsibility, some suppression services attempt to bury the truth and fight back against the claims. Some companies take it further and launch campaigns to discredit the people who exposed the truth to the public.
Part of suppressing negative information is to create your own content that is more recent than the information circulating about you or your company. As long as that content is honest and based on verifiable information, Google will support it. The problem is that some teams will base the entire post on accusations against the group that called attention to your history.
While it might be possible that they exaggerated certain details, claiming they blatantly lied to defame you when they were right is counterintuitive to your goals. Attempting to demonize them for telling the truth with verifiable facts will only get you or your company in hot water for libel and demonstrate to the public that you cannot be trusted.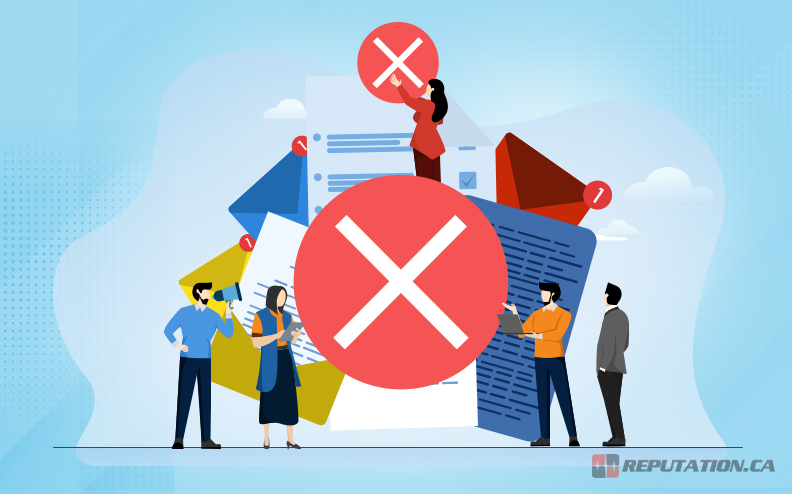 This is not to say it is impossible for the claims about you to be false, but that you must be able to prove they are false. Otherwise, it becomes a finger-pointing match that you will lose if the opposition has more evidence. It is also important not to try and eliminate evidence to undermine the facts surrounding the situation. Some companies try to protect their clients by deleting the evidence on their web pages that corroborated the claims against them.
This is less about suppressing negative results than it is about covering up facts that are meant to be publicly accessible. Actively deleting information people have a right to access differs from suppressing it with other content. Suppressed content is still available but receives less traffic, meaning users are not being deprived of information to which they are entitled.
Furthermore, some suppression techniques directly violate Google's regulations and will result in them not showing up through Google's engine. Fortunately, there are methods for suppressing negative results that are acceptable by Google's standards and infinitely more effective than underhanded tactics.
The Right Way
Suppressing Google results without drifting into defamation or earning Google's ire is possible, but it requires a lot of effort and consideration. It can be tempting to take the easy solution rather than put effort into a valid one, but the easy way out is seldom effective since the ramifications tend to damage your reputation further.
Fortunately, many solutions used to suppress negative Google results are easily implemented and can be executed without major adjustments to your company's public relations techniques. The first method involves the creation of content, as we mentioned earlier. The trick is that you must maintain an honest perspective and should avoid using the new content to address the issue directly. Instead, the content you create should focus on the industry you operate in and how you and your business are involved.
The first step is creating a medium to post your content, with the main option being a blog hosted on your company's domain. These blog posts allow you to discuss aspects of your industry and focus on the details relevant to how you are involved.
You can use these posts to inform customers and audiences about certain aspects of your industry or address common questions. The best blogs even tackle the more obscure issues people forget about. Ideally, your blog would produce a healthy mix of titles that address all these concerns and then conclude by explaining how you or your business can resolve them.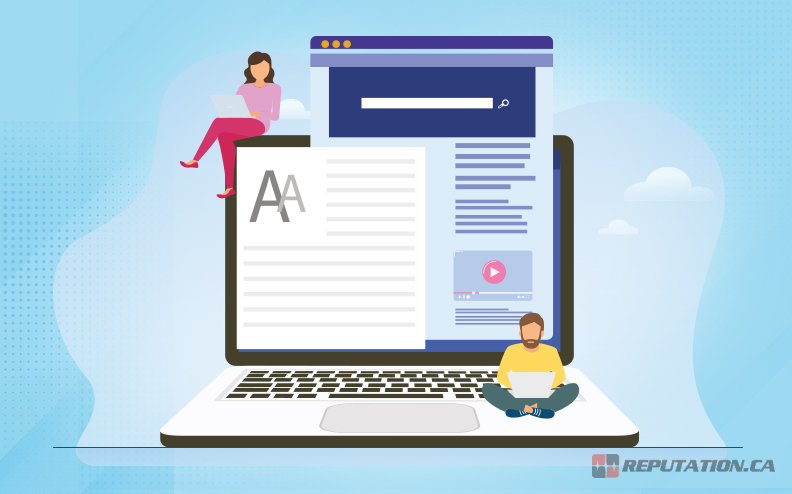 Fortunately, there are other options you can use to remove negative Google results that are not covered by the right to information. Some information could endanger lives if ever made public, especially information that exposes personal details that less savory individuals can use to track you down.
Google offers options that allow you to request takedowns of certain information that fits into these categories. The information has to present a clear threat to one or more people, but Google will usually remove these pages from their search results if the criteria are met. Furthermore, you can ask the domain owners to remove the information by following their personal takedown protocols. This does not apply to news-worthy coverage (such as being caught in an embezzlement scandal) but can protect your privacy and your employees.
Suppressing Google results can be simple if you have the time and resources and difficult if you do not. Unfortunately, managing your reputation can be time-consuming and usually requires a full-time commitment. Fortunately, that is where suppression services come in handy.
Take Your Reputation Back!
Google suppression services are a byproduct of typical reputation management services since suppressing negative search results goes a long way toward promoting positive ones. Suppression services can be safe when executed properly but can easily backfire if done improperly. It ultimately depends on whether your service or in-house reputation management team is well-trained. The biggest challenge is finding a reputation management service that can reliably offer suppression services without running afoul of Google.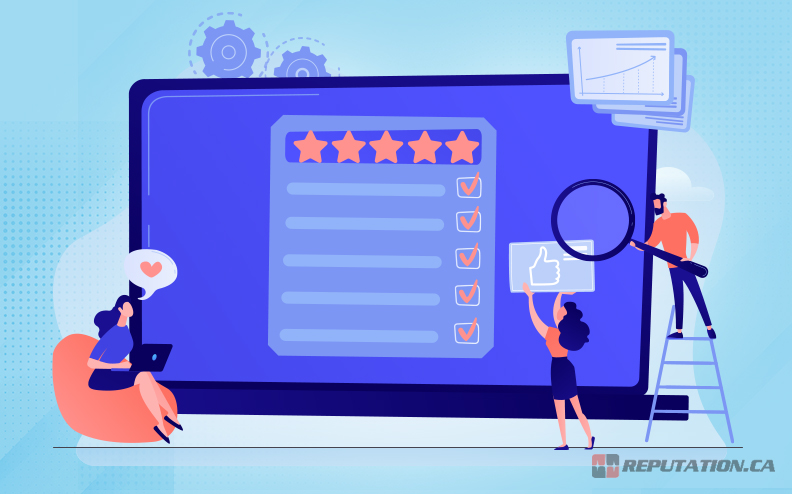 We at Reputation understand the significance of maintaining a public image, especially in today's society. That is why we have dedicated ourselves to providing in-depth reputation management services to help you stay ahead. We offer full services, including Google suppression services, to make sure your website outranks any negative coverage that might arise. There are no shortcuts to your public image, so visit our website and take your reputation back!