It is extremely common for modern companies and websites to maintain an on-site blog. These blogs are designed to help provide information to potential customers about several key details. Through this function, you can inform your customers about the industry you are a part of and how you can offer services in that industry.
The more informed your customers are, the more likely they are to take advantage of your services so they can benefit. However, these blog posts are not the perfect tool and can backfire if not properly moderated. The reason is that any decent blog allows for feedback from the community so customers can have their concerns heard. Unfortunately, not every review of your post will be a positive one.
When a blog post is not well-received, the reviews on the page will be low and drive away other potential readers. In other cases, some people might take matters into their own hands and make blog posts on a separate website to try and counter what you have to say about the industry. Either way, finding a way to overcome and outrank these posts and reviews is essential to keeping your business afloat, as your targeted consumer base takes these reviews very seriously. This article will provide insight into the best ways to handle these reviews and posts.
Address the Reviews
The first and simplest way to handle a negative review of your company and its posts is to approach the review directly. Reviews are left to express the customer's or reader's dissatisfaction and address issues with what is being offered. These concerns are not simply left as punishment but in the hope that the company will try to correct the issue entirely. Unfortunately, too many companies view reviews as something they cannot resolve and allow the negative reviews to sit and drag down their public image. However, it is completely possible to address the reviews and resolve them.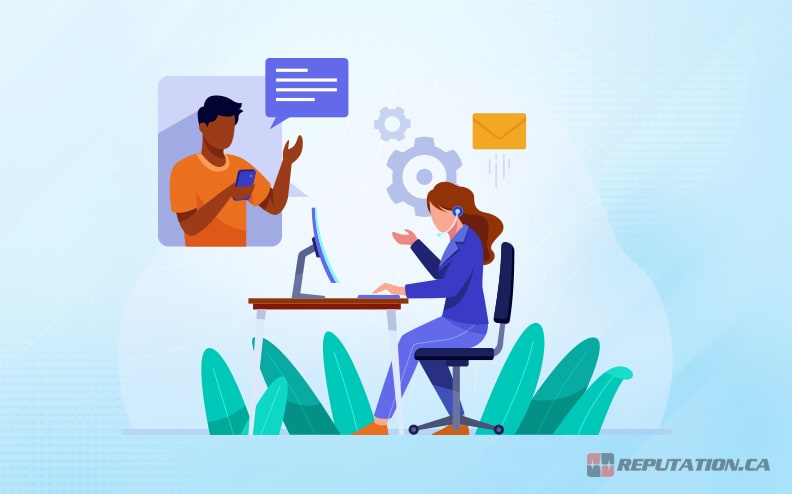 If your blog posts are getting negative reviews, you can directly address it by reaching out to the reader or customer who left it. Most review systems allow the subject of the review to respond and address the concerns to try and resolve the situation. However, it takes more than simply demanding to know what is wrong. You must approach the situation diplomatically and apologetically, even if the review is baseless. This disposition will serve a dual role of making the customer comfortable enough to open up and show that you genuinely want to fix things.
The best way to accomplish this is to first apologize for the reviewer's issue with the post. Then, ask for details about why they are upset about the post so you can attempt to rectify the situation. Often, the concerns result from a misunderstanding that you can easily rectify through civil discourse. However, if they have genuine concerns, you can use the review to apologize and commit to correcting the post to resolve the issue. Unfortunately, this solution is not perfect and can fail depending on the type of person who left the review, meaning an alternative solution might be necessary.
Create an Outreach Program
What many people and companies do not realize is that reviews are more likely to be left by disgruntled readers than they are to be left by satisfied ones. Because unhappy customers are far more likely to leave a review expressing their disdain and disappointment, it can skew the actual satisfaction rates with your company. Unfortunately, most satisfied customers and readers feel less obliged to leave a review since they can enjoy their product or service without a second thought. This means that you might have to take matters into your own hands to help balance the scales.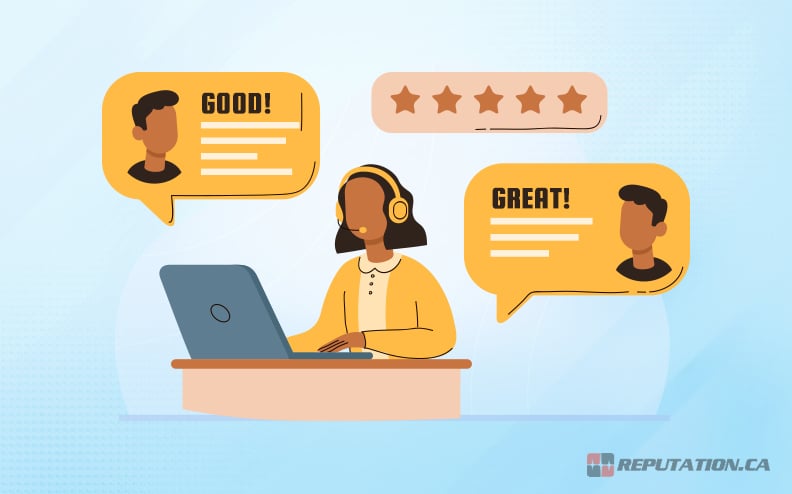 Outreach programs are an excellent way to overpower poor reviews by encouraging your satisfied consumers to leave a review. It can be as simple as leaving a request for them to leave a review after they have concluded their transaction with you. However, you might have to incentivize the request by offering some benefits for the review. If you incentivize the review process, it is imperative that it does not cross the line into buying a good review, as such practices are prone to devastate your reputation further.
Rather, offering benefits for leaving reviews, in general, is the right call. This can include discounts, promotional items, or any other benefit you deem worth the review. You can revitalize the review ratio by encouraging reviews from satisfied readers and customers to put more positive reviews in your corner. Doing so can help neutralize the impact of negative reviews and restore your reputation to its original heights. However, reviews are not everything; you might need to rely on another party to help counter bad reviews.
Secure Guest Post Opportunities
Even though directly addressing the reviews is not always effective, you can still overcome them by demonstrating your expertise. The reality is that you are not the only authority in your industry and will need to prove your knowledge. The other websites focusing on your company's industry will post their blogs. Through those blogs, they will be able to prove their expertise and reach audiences worldwide. However, some of these websites that are not marketing services or products in the industry are open to guest posts.
Guest posting is not something you can just set out to do one day. The host site must extend an invitation for you to post on their website. It also means that any posts you write for their website must undergo additional scrutiny to meet the host site's standards. This means the host's quality assurance team will analyze your post before it is approved to be posted on the website. This is done to ensure that the post's quality, integrity, and moral stance align with the host site's standards. The only question left is how this guest posting benefits you.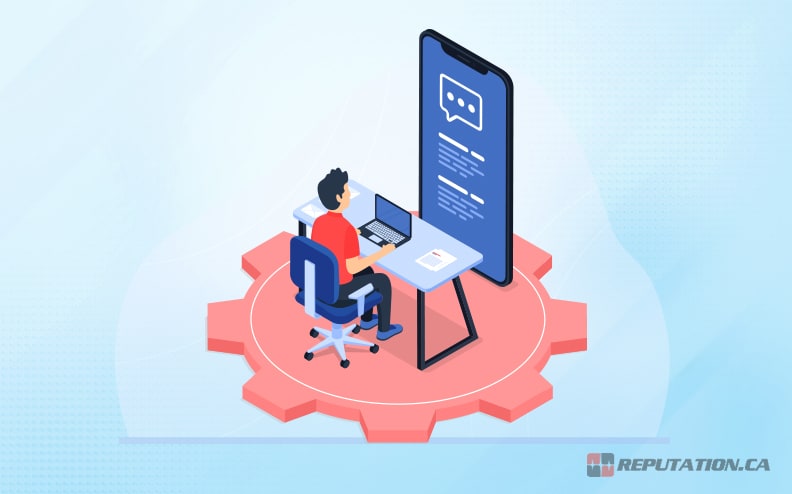 The answer is simple. Being invited to post on another website is the ultimate endorsement of your company's knowledge of the industry. People who invite you to post on their website acknowledge your authority on the topic and value your input. When these guest posts go live, it also enables you to access an entirely new audience through the host site's users. This not only bolsters your reputation as an authority in the field but also buries poor reviews under the additional titles under your name. The only significant issue with guest posting is that you cannot control when the call comes.
However, when the call does come, you will find that your reputation skyrockets when another group acknowledges your insight. As your existing customer base re-evaluates your authority on the industry, the host site's consumers will visit your homepage to learn more about what you have to offer the industry. Either way, guest posting is one of the most effective tools you have for overcoming poor reviews. Unfortunately, the call can come too late and render this tactic ineffective.
Fortunately, there are other tactics you can employ to ensure the reviews on your posts do not negatively impact your reputation. These other options are a little more effective because you are not reliant on waiting for approval.
Social media has become a high-risk, high-reward tool for companies and individuals alike. It allows you to interact with your consumers directly and express opinions, information, and promotions to them. It also allows you to directly respond to their feedback about your company and services. However, social media is a medium that requires careful moderation since one wrong post can eviscerate your reputation. Social media is often used to identify posts and stances that might be considered inappropriate. This means using a company social media account is a double-edged sword.
However, when used properly, you can use social media and popular trends to communicate with and ingratiate yourself to your customers. By making social media posts, you can overcome poor reviews since social media websites are frequented more often than 3rd party review websites like Yelp. By cultivating a welcoming atmosphere where consumers feel they can express their experiences openly, you overcome negative reviews that argue your posts are one-sided. It also allows you to perform review management more effectively than you could by responding to reviews left on your website.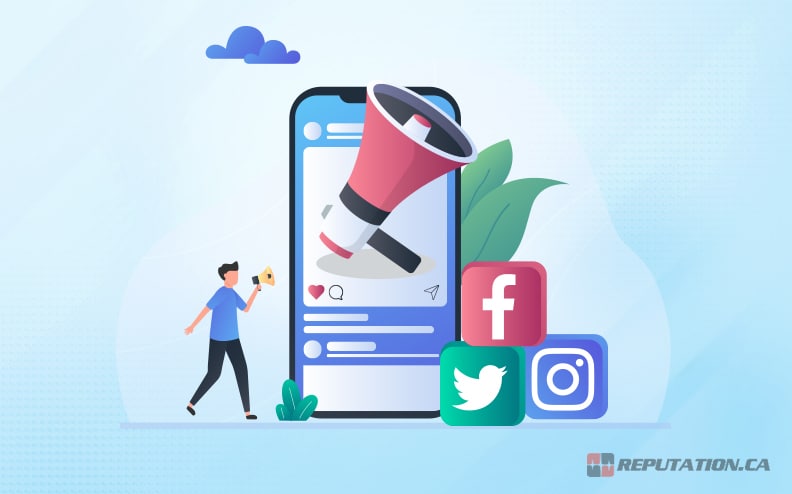 That said, no one should make social media posts without experience in public relations. Otherwise, the post could easily backfire. Nowadays, every word used in a social media post is ruthlessly scrutinized for anything that is even minimally offensive. Therefore, being aware of the socio-political climate is fundamental to using social media platforms successfully. This way, you can carefully tailor your posts to promote your blog and business without ruining your image.
While all of these tactics can be employed by any company, they can be challenging to implement. You might need some help implementing them if you do not have the resources to create a dedicated department for managing these aspects of your reputation. Fortunately, there is another option for those who need some extra hands.
Hire a Third Party
Managing your reputation to the degree that you can overcome negative reviews is a very dedicated process. It can be challenging in situations where you lack resources and personnel who can dedicate themselves to that mission.
Fortunately, there are 3rd party firms out there that can offer reputation management and marketing services to help you manage all of these tasks. The firm might be a 3rd party and might have you relying on an outside group, but a quality firm can handle your reputation easily. While putting your faith in anyone to manage something as sensitive as your public image is daunting, the risk is well worth the reward and can benefit you in the long run.
There will be costs to account for when hiring a 3rd party firm for this purpose. Still, it will be well worth the cost, especially since recruiting public relations experts, outfitting a department, and investing your employees' time into this endeavor will all be taken care of out of the office. This can save you time and resources while you focus on creating more content and products to draw in your consumer base.
The art of reputation marketing is best handled by professionals with a history of PR experience. When outsourcing that role, you will need to research to ensure that the firm is reliable. Which begs the question of where you can find a firm you can count on if you want to have your reputation handled by another party.
Take Your Reputation Back
No one likes getting a bad review on their content or product, especially when you have invested your soul into your industry. Unfortunately, it is impossible to satisfy everyone, and there will always be those who take exception to your services. While some reviews might be baseless, others are genuine and can occasionally be rectified with some effort.
While there will not always be a way to undo a bad review, it is always possible to beat it by improving your business's overall reputation. When your company has a good reputation, it tends to outshine any bad reviews you might have gotten in the past, allowing you to continue your work unimpeded. However, the challenges involved in this maintenance and marketing can be too much for you to handle alone.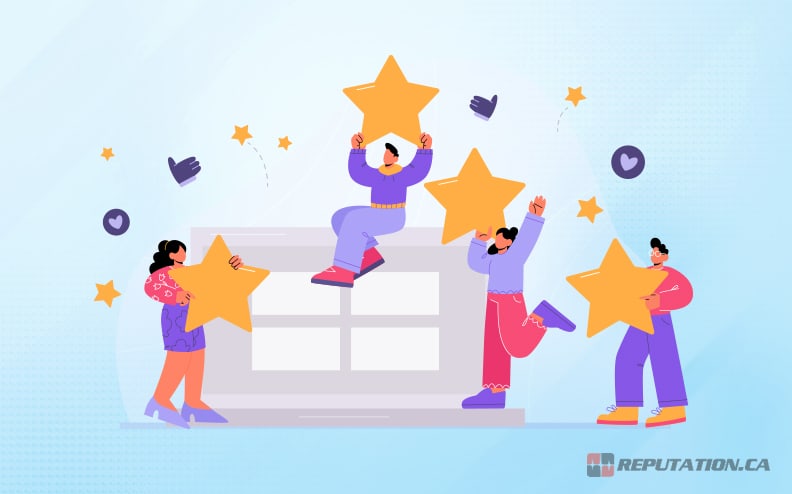 That is why we at Reputation are here to offer our assistance in managing your public image. We believe managing your reputation is not enough; you need to market it to succeed. Whether through review management, social media posting, or other blog posts about you, we can offer services dedicated to protecting your image. We watch your public image and reputation constantly, so you never have to worry about your image falling too far. Unfortunately, a public image is extremely easy to damage and very difficult to repair, so waiting too long can seriously backfire. So, if you want to prevent this damage, contact us today and take your reputation back!