A company's reputation is built on the backs of its products and the customer response to them. Even the most successful businesses are subject to the opinions and needs of their consumers. Usually, a successful business is known for the reliability and quality of its services or products, whereas an unsuccessful business is known for lacking reliability and quality.
For this reason, most corporate reputations are built through customers making their impressions of the services and products a matter of public record. This is accomplished through a common practice of leaving reviews in whatever medium will host them. Once upon a time, reviews were a word-of-mouth practice that required in-person conversations. In modern times, this is no longer the case.
Nowadays, leaving a review about a company's services or products is as simple as tapping away at your keyboard. Online reviews have become so common that people can leave their thoughts about your company directly on the Google search engine. This allows people's experiences with your business to be readily available for anyone who searches for your company name in the world's most popular search engine.
The problem is that not every review posted about your company is genuine. There is a major issue of people leaving false reviews to leverage the business in question for personal benefit. Reporting these false reviews to Google might seem appropriate, but it is not always a successful endeavor.
Can You Report False Reviews to Google?
Because reviews are a staple of the consumer experience in modern commerce, most host sites for such comments offer the power to have them assessed for validity. In this respect, Google is no exception and has a page that enables you to report a false review. By following this link, you will be taken to Google's review removal page. The power to remove a review from Google's domain might seem to solve any potential issues a false report might cause, but the system has serious flaws.
The biggest issue with reporting a false review to Google is not a flaw inherent with the reports but Google's response time to those reports. The reputation of a business is remarkably fragile despite the tremendous effort it takes to build. The longer a false review remains available for public consumption, the more damage it will do to your business's reputation until you can no longer salvage it.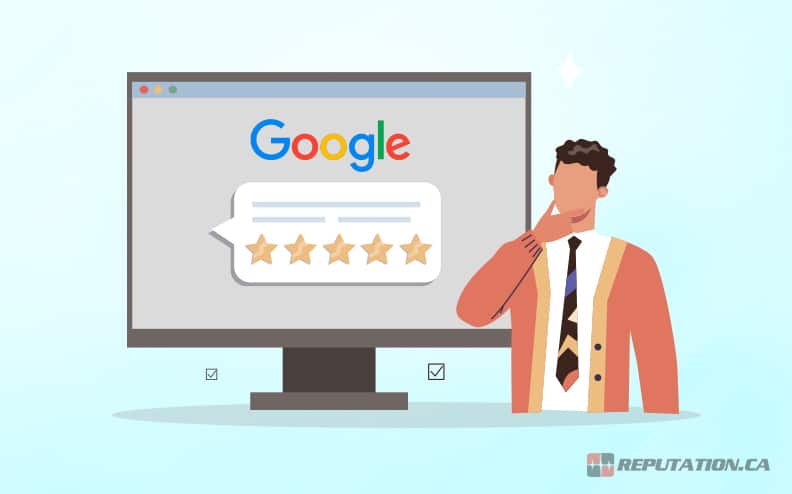 Unfortunately, there is no effective way for Google to immediately identify a review as false without carefully assessing it. This assessment period usually drags out the request by several days, during which time your corporate reputation dwindles.
During that period, Google's staff assesses the review to ensure you are not trying to delete a legitimate complaint. The false review must also violate Google's content policies to be removed from their platform. Because of this overlap, the time you spend waiting for Google to remove the review could be wasted if Google replies that the review does not meet the criteria for removal. This process can often lead to false reviews being left on Google's domain because it does not fit Google's definition of a false review. Ultimately, relying solely on Google's integrated systems to remove a false review leaves your company's fate in its hands.
While Google's system is intended to protect the interests of companies and consumers without bias, there is an unfortunate issue that false reviews can be quite believable these days. Fortunately, you do not have to leave fighting false reviews in the hands of Google. A few approaches enable you to proactively combat false allegations against your company and preserve your public image.
File Multiple Complaints
One reason Google's assessments take so long and tend to fail is that your corporation can only file a complaint once. While you could attempt to file multiple complaints using alternate accounts, doing so would put you on the wrong side of Google's terms of service. The only way to avoid flagging your account as a violator of their terms of service is to file a single complaint under your corporate account.
However, this does not mean your corporate account is the only one capable of identifying the review as false. The more complaints surrounding an allegedly false review, the more seriously Google staff takes them.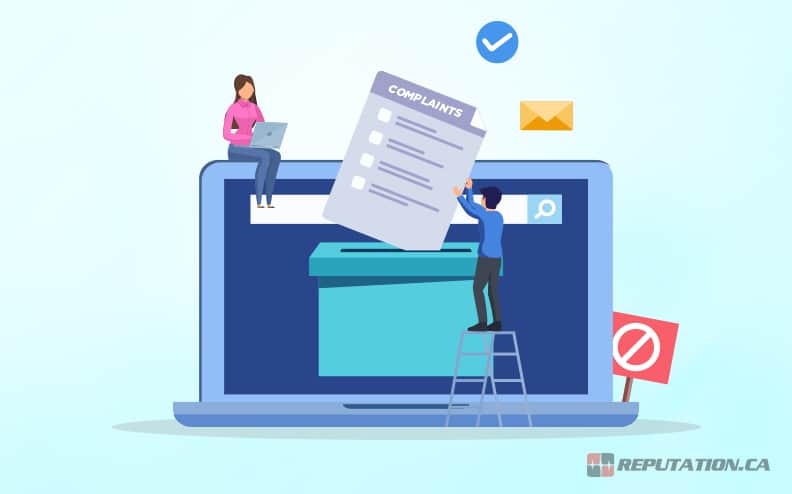 While you cannot solicit aid in flagging the review as erroneous, your customers, friends, and colleagues can file legitimate complaints of their own. Having them file complaints through Google's system can force Google to assess the review more closely. Sometimes, the pressure to address so many complaints forces them to expedite their assessment and give it more priority.
Again, you cannot go around asking for people to flag a specific review and remain within Google's terms of service. Asking your colleagues and clients to keep an eye out for potentially false reviews is permissible so long as no reviews are singled out.
This solution, while occasionally effective, is not foolproof and is still subject to Google's response times and assessment protocols. While having more people claiming the review as false helps prove to Google that it is a false accounting, you must prepare to take alternative steps. While a more involved process, these alternative steps allow you to circumvent Google's false review system and tackle the problem directly.
Respond to the Reviews
While many companies treat reviews as immutable forces left on Google's page, the truth is that they are anything but. While it is a customer's right to leave a review about the quality of your services, you retain the right to address the review by responding to it directly. Most online review mediums, Google included, allow people to reply to reviews similarly to how one replies to a social media post. Doing so allows you to comment on the alleged issue with your product or service and simultaneously alert the customer that you have seen, read, and addressed their concerns.
This process has a two-fold effect that works to nip the problem in the bud while repairing damage to your reputation. By addressing the review, you can elaborate on the experience the "customer" had while using your company's products or services. Namely, you can inquire about their specific purchases and issues and apologize for dissatisfaction. If you pursue this option, it is important to remain polite and diplomatic, even if you believe the review to be false or if the customer is hostile. Allowing anger or frustration to dictate your responses can undermine your efforts and justify the review, even if it is false.
When the customer responds, you can ask follow-up questions such as:
What product or service they purchased.
The nature of their issue with the purchased product or service.
Information necessary to look them up in your company databases, such as e-mail addresses or order numbers.
All of this information serves to determine whether the reviewer purchased from you or not. If they did, you could work to make amends by offering compensation in the form of a discount or replacement product. If the review is false, it allows you to expose their false accusations by showing that no such customer made the supposed purchase. In the latter case, you have successfully taken power away from the review by proving it was left under false pretenses.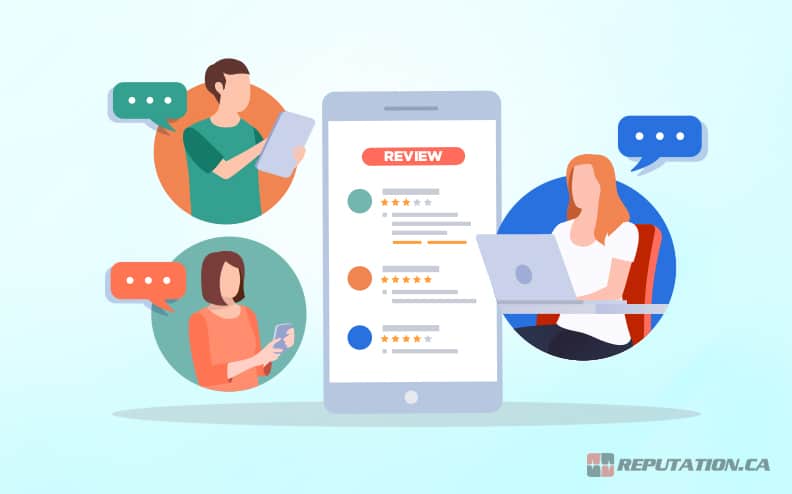 This protects your public image by showing other customers that the review is false and reinforces your company's reliability. Remember that you cannot use this to belittle the reviewer or boast about your product. Instead, it is an opportunity to shed light on a false accusation and recover any goodwill the review might have cost you. The benefits of replying to a review, true or false, do not end with disproving false claims.
At the beginning of 2022, a survey was conducted to determine how online reviews impact companies. While the statistics have likely shifted as we approach 2023, the key statistics will not be likely to change significantly. One of the most important results was that 89% of customers are more likely to conduct business with a company that actively responds to online reviews. So, addressing the false reviews prevents that review from damaging your reputation and actively improves your reputation by showing you take the time to peruse the reviews left by your consumers.
If you are still concerned about the effects a false review might have, you can use another tactic to overcome the reputational damage. This one will require an active relationship with customers.
Work Towards Positive Reviews
The algorithm dictating the order of reviews about your company on Google is fairly simple. The newest reviews are given priority unless customers filter them for specific ratings. While most customers will likely only filter if your star rating is low enough, having enough positive reviews combats this issue.
Having more positive reviews surrounding your company populates Google's review tab and lowers the priority of negative reviews. Additionally, the positive reviews add to the mean reviews that determine your company's star rating and can increase it when enough are left. Unfortunately, having a product or service that is satisfactory to your customers is not necessarily enough to increase the number of positive reviews you receive.
Per the statistics from the above review, 67% of customers who had a satisfactory experience will leave a review as opposed to 40% of dissatisfied customers who leave reviews. While the current statistics indicate that positive reviews are starting to outnumber negative reviews, there is still a demographic of 33% who are not leaving reviews despite being satisfied. While 33% might not seem significant, it can make all the difference when people leave false reviews.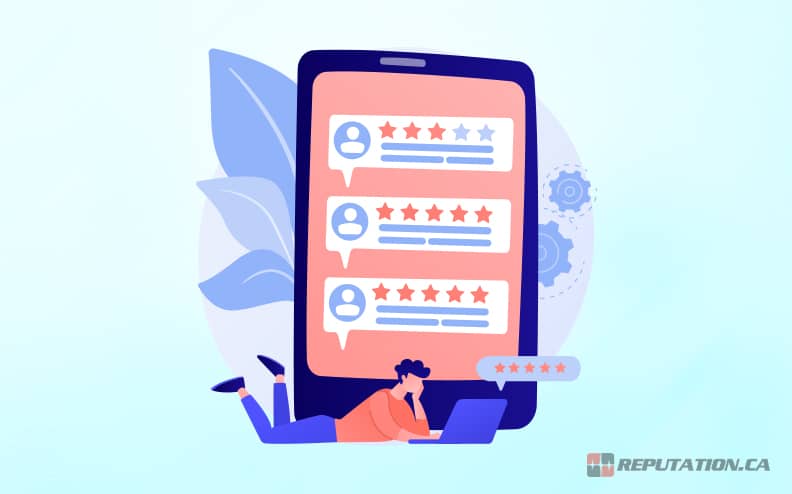 As of 2022, around 74% of customers have encountered a fake review that is either positive or negative. While no statistics differentiate the two, many false reviews make every genuine review invaluable. Enticing that last 33% to leave a review after a positive experience can be a powerful tool in overcoming negative reviews, false or otherwise. Hundreds of companies have begun incentivizing reviews by offering coupons, discounts, or free samples. While this practice is becoming more common, there is a very important caveat.
Incentivizing reviews does not mean bribing your customers to leave positive reviews. Incentivizing reviews means you must offer the same benefits to a customer who leaves a negative review. Otherwise, you become guilty of having a false positive review made for your company, which damages your reputation as much as a false negative review.
While you can encourage the last 33% of satisfied customers to leave a positive review with this method, you must maintain the quality of service. Failing to provide quality to your customers could cause the incentive to backfire and generate 60% more negative reviews.
Encouraging more positive reviews is an effective tool for overcoming false reviews, even if you cannot get them removed. If the good outweighs the bad, your customers are more likely to view you favorably. However, these efforts to protect your reputation could become difficult if you do not have the resources to do it alone.
Take Your Reputation Back!
Given the nature of Google's false review flagging system, it might seem impossible to overcome false reviews left by those who might not even be customers. Fortunately, with the right effort, it is possible to overcome these false reviews even when Google is unable or unwilling to help.
While the tactics outlined above can be extremely effective for protecting your reputation, they are not enough to keep a company afloat if the service is lackluster. Even with quality service, the particulars of reputation management can overwhelm you when trying to preserve your image independently. The good news is that solo reputation management is not necessary.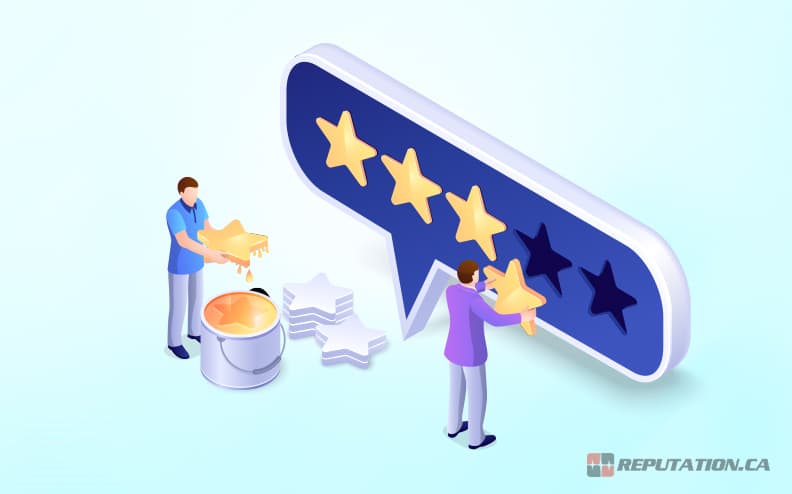 We at Reputation have made it our mission to protect our clients' public image from potential damage with various services. One of our most popular services involves review management, in which we assess the reviews left about your company on Google and other websites. If a false review is detected, we can issue a response on your behalf to prevent the review from damaging your reputation. So, if you are concerned about false reviews tainting your reputation, visit our website and see if our services are to your liking. Let us help you take your reputation back!