Our personal information enables us to function in a society populated by billions of others. Despite the importance of our personal information, there are many details best kept private to avoid physical or reputational harm. Protecting personal information is not always easy since we must give out some information for essential services. This information, while necessary, can be damaging when it falls into the wrong hands. This has made protecting as much of our information as possible an incredibly important part of life. Unfortunately, some websites make their living by providing that information to others.
Websites known as data brokers sites have risen in the wake of information technology and internet connections. While this information needs to be protected, these websites earn their income by providing that information to neighbors and employers to ensure the people around them are not a threat.
One of the more recent entries into the world of data broker websites is TruePeopleSearch. TruePeopleSearch is slightly more dangerous than the average data broker website due to how it handles these requests and how easily it produces results. This has made it necessary for people to try and remove their information from websites like TruePeopleSearch to minimize the number of people who can access it and use it for their own gain.
What is TruePeopleSearch?
Data broker websites are more common than ever, thanks to the rise of modern information technology. As a result, several clone websites have been created to try and capitalize on the financial gains these websites can generate. TruePeopleSearch is similar to these websites and is one of the more recent additions to their ranks.
TruePeopleSearch was founded in 2017 by a small group of veteran information technology analysts. According to TruePeopleSearch's background, their founders were involved in the search industry for 20 years before deciding to create TruePeopleSearch. The website markets itself as an easy-to-use alternative to other data broker websites. While TruePeopleSearch is only 5 years old, it has become a fairly popular data broker website for one particular reason.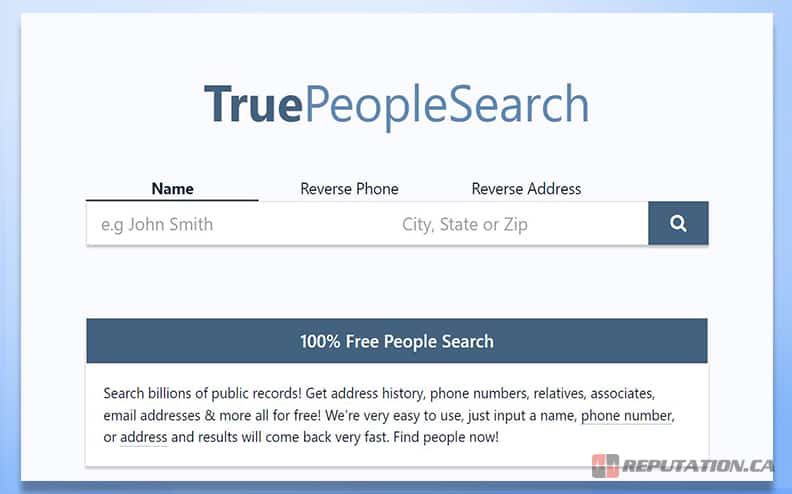 According to TruePeopleSearch, their system is distinguished by the fact it is completely free to use. Therefore people can save money when using their website. Most data broker websites use a subscription model, forcing users to pay a monthly fee to perform a search. This has been the main source of income for data broker websites for years and has been a viable business model for them. TruePeopleSearch allegedly defies this concept by offering unlimited, free searches to anyone who locates their website. While this might be beneficial for those looking for information on other people, it can spell disaster for the subjects of those searches.
While it is likely not TruePeopleSearch's intent to hurt the people whose information it provides, it can backfire. TruePeopleSearch's results provide a lot of information about the person, their possible relatives, and associates, and they can perform a full background check to determine their legal standing. Potential employers and neighbors often use this information to determine whether the person they research poses a danger.
Unfortunately, it also exposes personal information that others might abuse to harm your reputation. With information becoming a commodity, it is more important than ever to protect yourself by removing your data from sites like TruePeopleSearch.
How to Remove Information From TruePeopleSearch
Data broker websites like TruePeopleSearch rely on the information they can provide to maintain their success. Without that data, they lose business and are rendered obsolete, making them desperate to hold onto those records as long as possible. Despite their desperation, most data broker websites cannot post information if the subject of that data requests its removal from their domain.
Every data broker website, save for federal and state databases, features a removal function where people can submit requests to remove their data. TruePeopleSearch is no exception to this rule, but they follow a trend that most data brokers use to minimize the risk. Rather than omit the option, they make removing your data extremely complicated to discourage your efforts.
To remove your data from TruePeopleSearch, visit their website at https://www.truepeoplesearch.com/. Once you have arrived at their URL, you will be greeted by a fairly simple homepage that features a search bar, a few paragraphs of information, and a directory of common surnames. What you might notice is missing is a large button allowing you to remove your data from their domain.
This is because, like most data broker websites, the option is hidden behind an option at the very bottom of the page. To access it, scroll down until you see a line of text that says, "Do Not Sell My Personal Information," and click it. This will redirect you to a page explaining how they find data about you and anyone else's records they might have.
On this page will be a section that says, "How to delete," with a hyperlink on the word "removal" towards the end of the section. Click on that to be redirected to a page where you can submit a removal request to TruePeopleSearch's administrators. This page will have a line where you can enter your e-mail address and complete a CAPTCHA to begin the removal process. Once you have entered your e-mail address, you will have to check a box confirming you are the subject of the results you want to be removed and complete the CAPTCHA. Once you have completed those steps, click the button that says, "Begin Removal."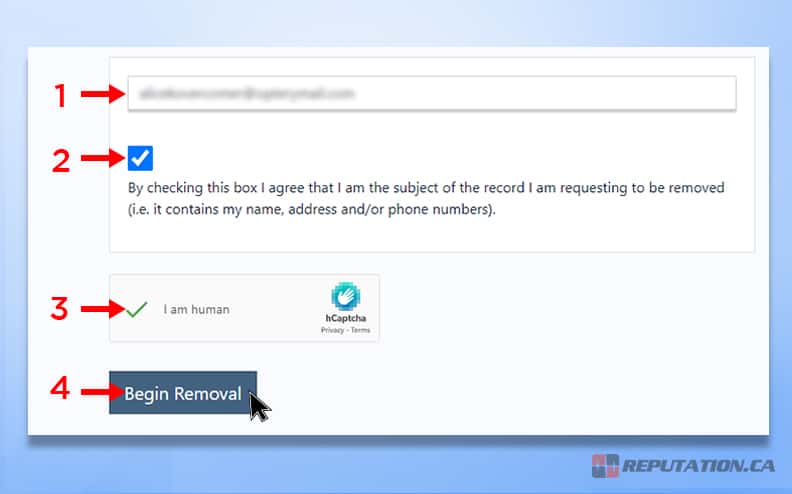 Once you have clicked that button, you will be redirected to TruePeopleSearch's homepage without confirmation the request has gone through. However, they will send an e-mail to your listed address with a confirmation link. You must open a new window to access your e-mail and click on the confirmation to complete the removal request. After you have confirmed the request, TruePeopleSearch states that they will remove your results within 72 hours after the confirmation.
From there, it becomes a waiting game where you must allow 72 hours to elapse from clicking the confirmation link. Afterward, return to TruePeopleSearch and look yourself up with their search bar to see if the records about you are still present. If your information is still on TruePeopleSearch's website, you might have to follow up with their staff to force the removal. Fortunately, contacting TruePeopleSearch is simpler than tracking down their removal page.
You can locate their contact page by scrolling to the bottom of any page and clicking the link that says "Contact." Once on the contact page, you will be greeted by 4 text boxes where you will enter the following information:
Your Name
Your E-Mail Address
Subject
Message
In the message, specify that you already placed a removal request, but your information is still on their website. Then complete the CAPTCHA and click "Submit Form" to send your message. If you prefer a more direct approach, you can try one of the following methods instead:
Letter: You can send a detailed letter of your request and desire to have your information removed. Mark the letter with the proper postage and address it to P.O. Box 7775 PMB 29296 San Francisco, CA 94120-7775.
E-Mail: You can send an e-mail instead of a handwritten letter to their support e-mail address. The address is support@truepeoplesearch.com.
Phone Call: If you want to try and speak to a representative directly, you can place a phone call to their offices. To accomplish this, you will need to contact them at (888) 838-4803.
Ideally, the request made through their automated removal system will handle the situation, and you will not need further action. Unfortunately, not every data broker website has a reliable system, and you might be forced to take matters into your own hands. If you have found that TruePeopleSearch and other data broker websites lack significant information about you, you might wonder how to minimize the chances they will get that data. Fortunately, keeping certain details about yourself private and preventing data broker sites from learning more about you is possible.
How Does TruePeopleSearch Get Information?
The best way to protect your data from data broker websites is to understand how the site gets its information. Data broker sites, like most websites, scan the internet for information about you. While other details about you, like your criminal history, are acquired from publicly accessible government databases, details about your associates and family members are usually gathered from your social media presence.
No official databases list your friends on them; sometimes, associating with certain people can damage your public image. Most of TruePeopleSearch's results are based on public records, but the social media accounts you have are one of the few resources they use that you can control.
Social media accounts can be extremely beneficial since they enable you to communicate with friends and family worldwide. It also allows us to share our opinions and interests on a platform to connect with others. Some social media profiles feature additional contact information that makes it easier for your followers to communicate with you outside the social media platform.
While this can be useful, public social media accounts are a double-edged sword for those trying to preserve their privacy. The subject's social media presence is one of the first things that gets scanned for information by data brokers. While a scan of social media does not necessarily reveal critical information, it can show who your friends are and what social circles to which you belong.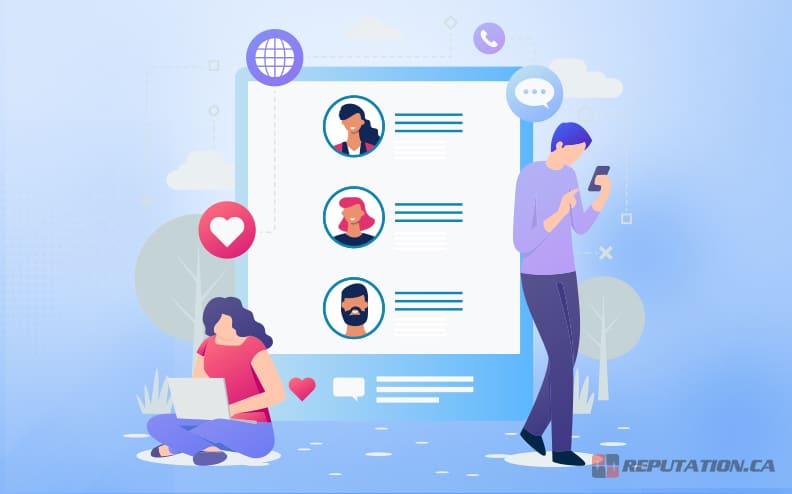 Modern society has begun to crack down on certain social groups and socio-political ideologies that are viewed as "problematic." While certain groups are despicable, others are harmless but viewed as harmful by people who feel personally slighted.
The worst part is that you do not have to be the one espousing these ideologies since many people believe in a "guilty by association" mentality. If you are friends with someone on social media with a "problematic" viewpoint and your association with them is exposed via TruePeopleSearch, the animosity people feel toward that individual could be projected onto you.
To protect yourself against this scan, you should take extra measures to privatize your social media profiles. Almost every social media platform offers a host of privacy settings that allows you to restrict who can locate or access your profile. The best course of action is to lock your account down so only members of your social circle can access your profile. This ensures that data brokers cannot access your profile without your consent.
Take Your Reputation Back!
Data broker websites are one of the biggest threats to our information security. They make their living by scanning public databases and social media accounts to provide information about us to strangers. While this practice can benefit those who want to know who they are dealing with, it often comes at the cost of our reputation. Some information is no longer relevant to who we are and is a remnant of a bygone era.
Despite that, this information still causes reputational damage due to the less-than-forgiving outlook most people have on each other. Our society has turned mistakes from the past into valid reasons to judge us as harshly as possible. Pulling this information down from data broker websites limits who can access this information and minimizes the risk of reputational damage. Unfortunately, verifying every data broker site's content for information about yourself can be difficult.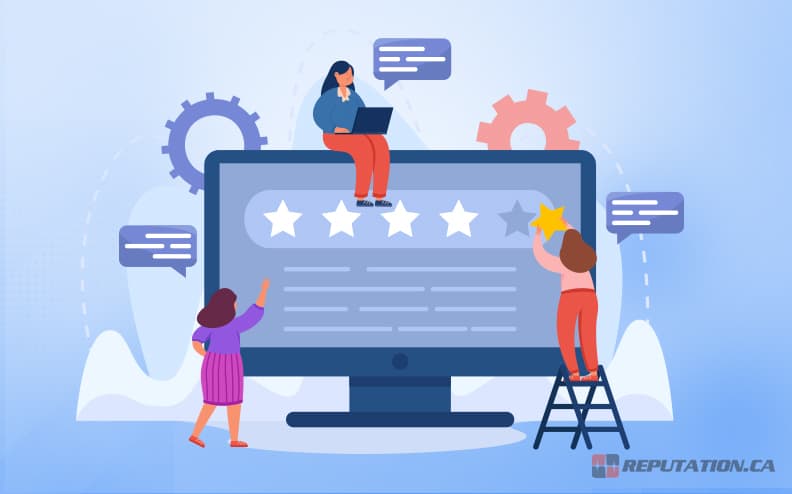 Fortunately, we at Reputation might be able to help you protect your reputation from these data brokers. Managing your public image can be a full-time job, and doing it alone can be almost impossible. That is why we offer services that enable us to tend to your reputation on your behalf. Among our services is the option to have us check data broker websites for information about you and issue removal requests as your representative.
The reputations we cultivate can be easily destroyed by those without insight into who you really are. So, visit our website today and let us help you take your reputation back!
Would you like any additional information about what our services entail? If so, please feel free to contact us at any time through your preferred contact method! We'd be more than happy to answer any and all of your questions!