Shark Tank is a show on ABC that invites budding entrepreneurs to present their business ideas to business titans that include billionaire and owner of the Dallas Mavericks, Mark Cuban, the show's host Robert Herjavec, real estate mogul Barbara Corcoran, venture capitalist Kevin O'Leary, and branding and fashion expert Daymond John.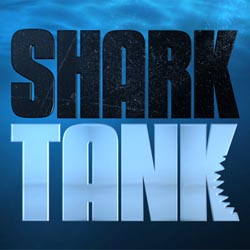 Last Friday, Shark Tank invited Patrick Ambron to the show, who is the co-founder and CEO of the online reputation management company, BrandYourself.

What's noteworthy about BrandYourself's appearance on Shark Tank was that the show's host, Robert Herjavec, offered a very large $2 million investment in BrandYourself in return for 13.5% of the company.
This $2 million proposal was the largest offering in Shark Tank's history.
Although the deal between Herjavec and Ambron ultimately fell through, the amount that Herjavec was willing to front BrandYourself, and the confidence that Herjavec showed in the future of online reputation management, speaks well of the industry as a whole.
Like Reputation.ca, BrandYourself's goal as a company is to help individuals and businesses improve their online profiles.
Suppression and/or deletion of negative content is how online reputation management firms improve the profiles of their clients. However, how online reputation firms go about suppressing negative content is a major point that has to be considered.  That's because some suppression tactics are not only frowned upon, but can in fact further damage a client's reputation.
Robert Herjavec was smart to offer $2 million for BrandYourself.  In part, because BrandYourself, like Reputation.ca, does not use "Black Hat" techniques to suppress negative online content.
What are "Black Hat" suppression techniques?
"Black Hat" suppression techniques include auto-generating client profiles and populating them without discrimination across the web; auto-generating links across the web; and keyword stuffing.  Tactics like these are not only a big no-no, they can incite a penalty from Google.  That means that a client's image, far from being restored, will actually worsen.
Rather than depending on questionable techniques, firms like BrandYourself and Reputation.ca have the experience and the technical ability to improve client reputations in a way that is natural and credible.
The hallmark of Reputation.ca's service is to create highly original, highly relevant content for each and every client.  Combining this type of high-quality content with proven optimization techniques allows Reputaiton.ca to provide client's with real results on a competitive timetable.