The Definitive Guide to Right to Be Forgotten in Canada
Search for a name on Google and you never know what sort of results you're going to get. Perhaps you once committed a criminal offence or were in a dispute with a business or individual.
For some individuals who may have negative information in their Google search results, the right to be forgotten is something they wish they could use in their favour to have defamatory online content about them removed. 
Rest assured, we are here to help.  You can use this guide as a reference to understand exactly what the right to be forgotten entails and how it applies to you  in Canada.
Let's get started.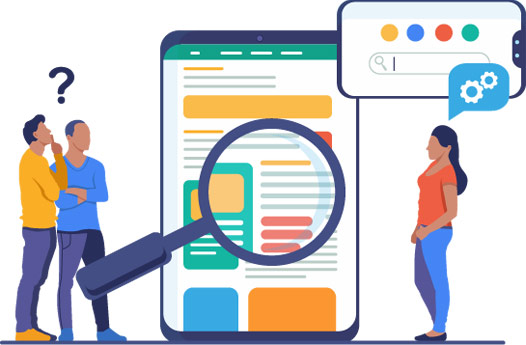 What is "Right to Be Forgotten?"
The right to be forgotten is the right to have private information about a person removed from Internet searches and other online directories under some circumstances. In 2014, the European Union (EU) enacted "the right to be forgotten" privacy law, which allowed people living in the EU to request removal of Google search results that were deemed no longer relevant or inadequate.
Since the ruling took effect, Google has received millions of de-indexing requests, but reports explain that fewer than 45% of those requests have actually been fulfilled.  Although the law requires Google to remove links from its search results in Europe, it has not translated to other countries.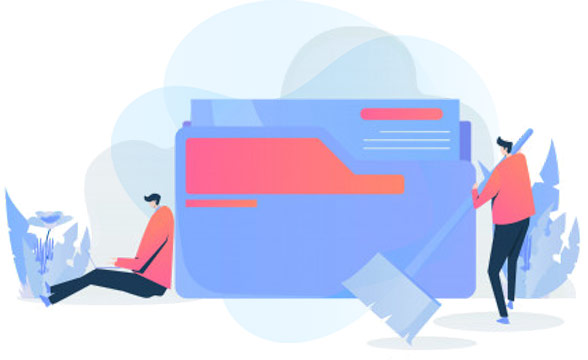 Currently, right to be forgotten laws do not extend beyond the borders of the European Union.
In Canada, there are no immediate plans to enact similar laws, with online defamation cases dealt with through a common-law action for libel. For instance, a Canadian can request defamatory content be removed through an injunction issued by the courts. But, even this remedy can be difficult to obtain. Canadian courts deal with a number of challenges when presented with online defamation cases, such as establishing who the original publisher was and whether the content posted on the internet is in fact defamatory in nature.
Currently, Canada does not have a formal rule in place for de-listing link requests. While Canadians wait for legislation to pass in the future, here are some cases involving the right to be forgotten to consider in the meantime.

Eva Glawischnig-Piesczek vs. Facebook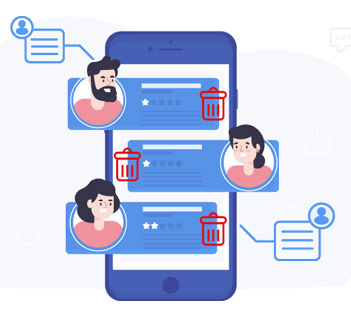 In the case involving Austrian politician, Eva Glawischnig-Piesczek, who
sued
Facebook to remove online comments that called her a "lousy traitor," "corrupt oaf" and member of a "fascist party," the European Court of Justice ruled that the comments violated defamation laws and demanded Facebook erase the original comments worldwide.
The judgment will likely place more responsibility on Facebook and other social platforms to police their sites for wrongdoing as they deal with an increase of often competing laws and regulations.
While the EU's decision to require Facebook to remove negative content globally is a step in the right direction, it will likely take years for the rest of the world to follow suit.

Right to be Forgotten: Has Google Complied?
While Facebook had to comply with EU court rulings to remove defamatory content, the courts have ruled that Google does not have to apply the right to be forgotten globally. This means Google only needs to remove links from its search results in Europe, after a proper request is made. Since the European courts made their decision in May, 2014, Google has in fact complied with the right to be forgotten policy, and in 2015, it introduced a geoblocking feature that prevents European users from being able to see delisted links. However, Google resisted censoring search results for people in other parts of the world.
In his ruling, the EU Court of Justice said, "Currently, there is no obligation under EU law, for a search engine operator who grants a request for de-referencing made by a data subject… to carry out such a de-referencing on all the versions of its search engine."

Europe's General Data Protection Regulation (GDPR)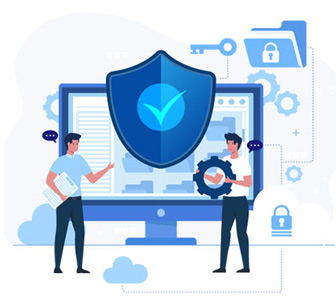 The right-to-be-forgotten rule was enhanced in May 2018 by the introduction of Europe's General Data Protection Regulation (GDPR), whose regulations put more pressure on companies to ensure adequate data protections are in place. GDPR also gave the right to have personal information removed upon request. The EU can fine a company up to 4% of its total annual revenue after determining the business has taken insufficient measures to protect data.
Before GDPR was enforced, Europe struggled to keep pace with rapid technological changes. GDPR changes the way businesses and public sector organizations handle the information of their customers and gives customers more control over their information.

In 2015, French privacy regulator CNIL ordered Google to globally remove search result listings on results containing damaging or false information about a person. In 2016, Google introduced a geoblocking feature that prevents European users from being able to see delisted links, but resisted censoring search results for people in other parts of the world.
Theodore F. Claypoole, a writer for the National Law Review, supported the decision yet remains skeptical of the EU's protection of the right to be forgotten. Claypoole argues that the foundation of Europe's social system requires any truthful utterances to remain in the light, and believes that allowing de-listing to shove true facts into darkness is wrong.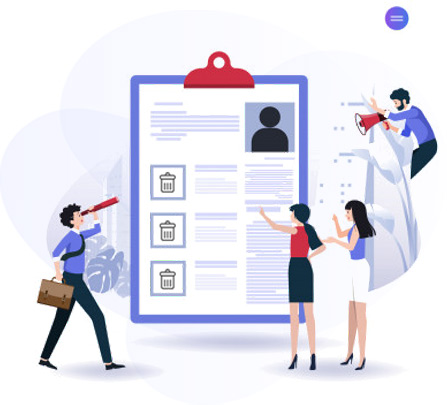 In 2018, Sweden's Data Protection Authority (DPA) hit Google with an $8 million fine for "failure to comply" with Europe's GDPR after the search engine reportedly failed to adequately remove search result links under right-to-be-forgotten requests. The DPA also demanded that Google refrain from informing website operators their URLs will be de-indexed.
According to the DPA, in the other case, Google has done a too narrow interpretation of what web addresses needed to be removed from the search result listing.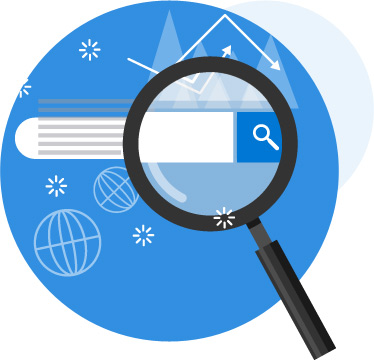 When will Canadians be protected by Right to Be Forgotten Laws?
According to a poll conducted by research foundation Angus Reid Institute, 51 percent of Canadians believe they should have the right to be forgotten and search engine results changed so that "negative information doesn't dominate their online record forever."
The same poll found 26 percent of Canadians believe Internet searches are a form of public record and results shouldn't be erased.
For Right to be Forgotten in Canada
51% of Canadians believe people should have the right to be forgotten

2% of Canadians say they have had negative information from their past follow them online

29% of Canadians under age 35 have an acquaintance who could benefit from the right to be forgotten
Against Right to Be forgotten in Canada
26% of Canadians are against the right to be forgotten

23% of Canadians are unsure

25% of women age 18-34 are against erasing negative information
Unfortunately, The European Court of Justice ruled that the EU's right to be forgotten legislation does not apply beyond its own borders. With that said, the EU law is sending a signal to other countries, including Canada, about creating their own right to be forgotten laws.

A Step in the Right Direction?
According to the Office of the Privacy Commissioner of Canada (OPC), requests for de-indexing search results already fall under the jurisdiction of existing privacy legislation.
However, the OPC named "Reputation and Privacy" as one of its strategic privacy priorities and set the following statement as a main goal.
[We] will have helped to create an environment where individuals may use the Internet to explore their interests and develop as persons without fear that their digital trace will lead to unfair treatment.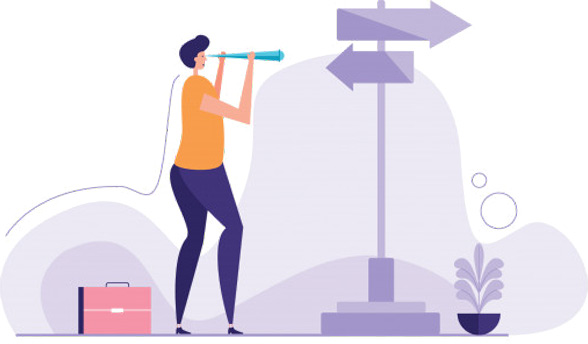 Can You Be "Forgotten"?
Even though Canada does not have its own "right to be forgotten" laws right now, there is another solution for individuals and businesses who want to have negative content suppressed or removed from the internet. That solution comes in the form of expert help from online reputation management firms like Reputation.ca. Reputation.ca are experts in effectively suppressing negative information about individuals or businesses and moving this negative information down Google search results.
Reputation.ca also has comprehensive guaranteed removal services, meaning if you have been mentioned on sites like thedirty.com, CheaterLand, Complaints Board and many others, we can remove that negative information from not only those sites, but Google search results as well.
In a perfect world, individuals should be able to move on from their mistakes without the reminder of their online footprint. Without right to be forgotten laws, it's up to the individual or business to try to remove it. That's a lot of work to ask of someone, and that's why online reputation management firms are here to help.