The Definitive Guide to Responding on Online Reviews: Google Reviews, Facebook, TripAdvisor, RateMDs and More
In the internet age, it's easy (and convenient) to turn to Google or another online search engine and type in "company name + reviews" before purchasing a product or service. It's also commonplace to see a star rating ranging from 1-5 come up on the results.
Today, reviews are an essential part of each and every business plan. Whether your ratings appear on Google Reviews, Facebook, TripAdvisor or any website in between, you can be sure that your customers and clients are looking at reviews of your business online.
Taking time to focus on what a customer or client has said about their experience will help you understand your business from their perspective and allow you to become more accountable as a direct result.
If you know you should be on top of your company's online reviews but are feeling a little overwhelmed (or don't know where to start), Reputation.ca's detailed guide will help you to understand why review responses are important to the reputation and overall success of your business.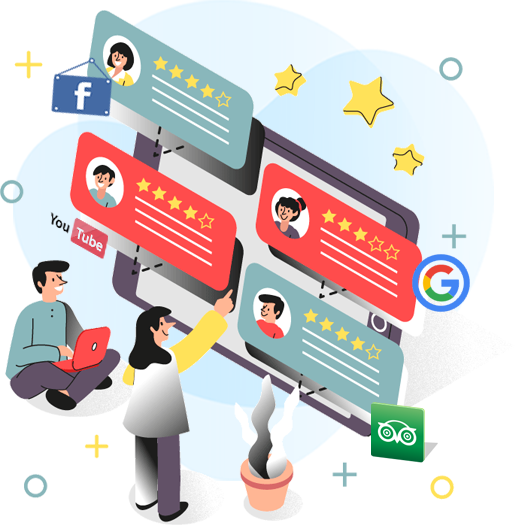 The statistics speak for themselves
Ever since they appeared, online reviews have been an important topic among business owners and marketers, and there has been plenty of research to back up the importance of responding to them.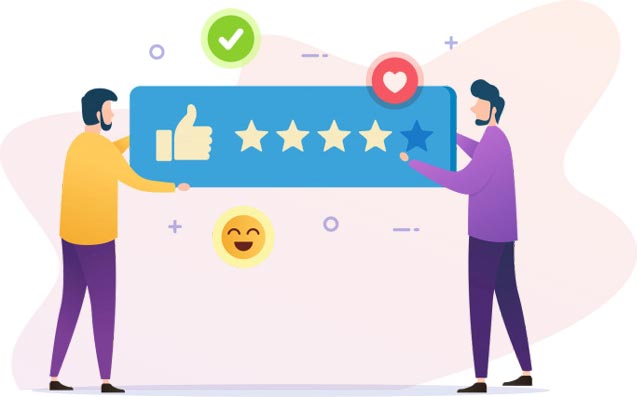 Take a look:
97% of people read reviews for local businesses
90% of respondents who recalled reading online reviews claimed that positive online reviews influenced buying decisions, while 86 percent said buying decisions were influenced by negative online reviews
93% of people who use mobile to research go on to complete a purchase of a product or service. Most purchases happen in physical stores.
3.3 is the minimum star rating of a business consumers would engage with.

A one-star increase in Yelp rating leads to a 5-9% increase in revenue.

Only 13% of consumers will consider using a business that has a 1 or 2 star rating.

If something is broken, fix it
As a business, responding quickly and proactively to negative online reviews or complaints is the first step to maintaining positive PR. Aim to respond to public social media and reviews comments in a helpful way that strives to offer solutions to your customer's problem.
Start with a 'Thank You.' Every piece of customer feedback has the potential to help improve your business. Next, get to the bottom of the problem and fix the issue.
The silver lining to a negative review – customers are typically forgiving if they see you trying to right a wrong and will often overlook a few negative reviews if most of the reviews are positive.
Here are some basic guidance points for responding to reviews:
Thank the reviewer for the feedback

Respond to both positive and negative comments

Be sympathetic and apologize for a negative experience

Allow the customer to contact you offline if follow up is necessary
Take it personally

Respond with anger

Question the reviewer's legitimacy

Use corporate speak that contains no meaningful information

Make spelling mistakes or grammatical errors
Below is a well-crafted response to an negative review:
"Diane, thank you for taking the time to share your recent experience. We are disappointed that your visit was only worthy of 2 stars. I would like to learn more about your experience. Please email me at info@review.com and let me know what I can do to rectify the situation."

Negative reviews come in two forms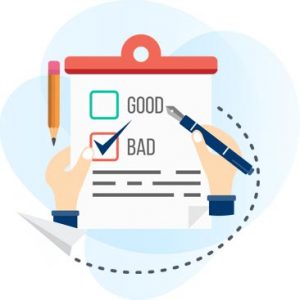 Constructive criticism – These customers leave fair and balanced feedback, highlighting the good and bad points of their experience. Management can extract valuable insights from their reviews.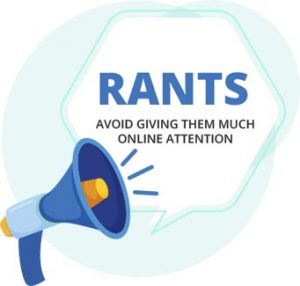 Rants  –  Some people are simply impossible to please. You can attempt to correct factual errors, but you may just have to avoid giving them much online attention. 

What if the website doesn't permit responses?
While you can respond to customer reviews on a range of websites including Yelp, Hotels.com and TripAdvisor; unfortunately, not every review website allows management responses. For those websites that do not, you can circumvent the website by using other channels to resolve issues and enhance your reputation. If possible, try to resolve complaints directly using email or via a phone call.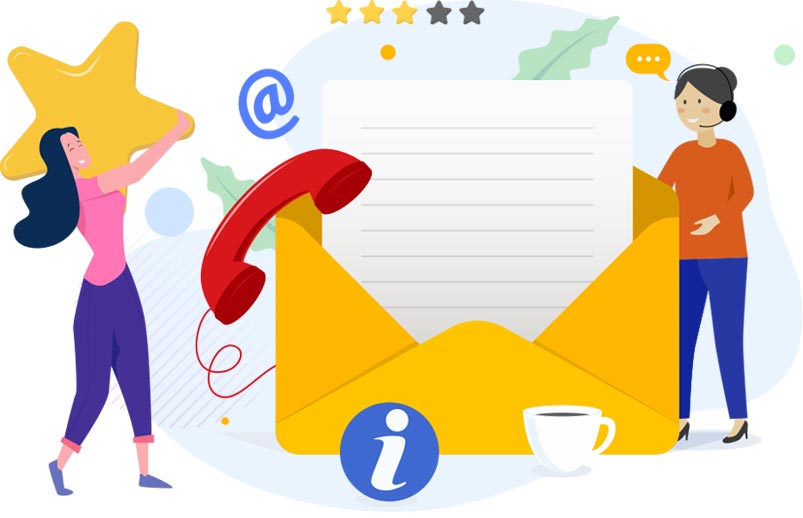 How to Respond to Positive Reviews
Don't allow one or two negative comments interfere with the dozens of positive reviews your business receives on any given day.
Online engagement works both ways, so it is important to engage with your customers and listen to what they have to say, even if their review is positive in nature. 
Some business owners believe that if they receive a positive review, there's nothing to reply to, but that's an opportunity missed.  
Instead, respond to positive reviews by reiterating what the customer enjoyed, congratulate your staff on excellent customer service, invite the customer back, and suggest other services you think they may benefit from.  Repeating a positive review helps introduce more potential customers to your business.  Chances are, if one person liked it, others will as well.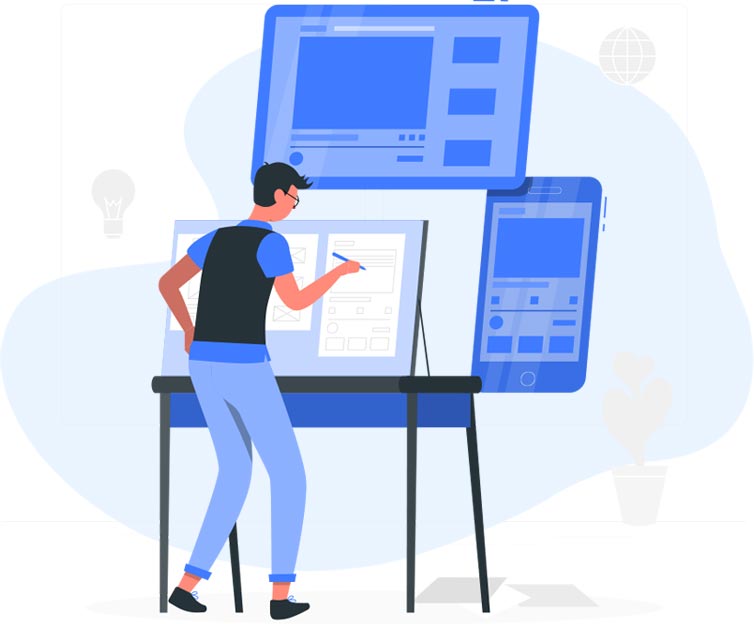 Below is a well-crafted response to a positive review:
"Thank you for your review!  Our staff makes it their mission to provide high quality service to our customers, and we will be sure to pass your positive comments along to them.  We hope to welcome you back soon." 

What about no text reviews?

Some websites allow customers to leave star rating reviews without requiring them to post a text response. In these instances it can be difficult to judge what was going through the reviewer's head, so it's best to keep your response short and sweet. 
Here's some examples of responses to a no text review:
Positive review: "Hi Saul, thanks for the 5 star review. Hope to see you back soon!
Negative review: Jane, I would like to apologize for your negative experience. Clearly, we fell short and would like the chance to turn your 2 star experience into a 5 star experience . Please call me at (phone number) so we can make this right.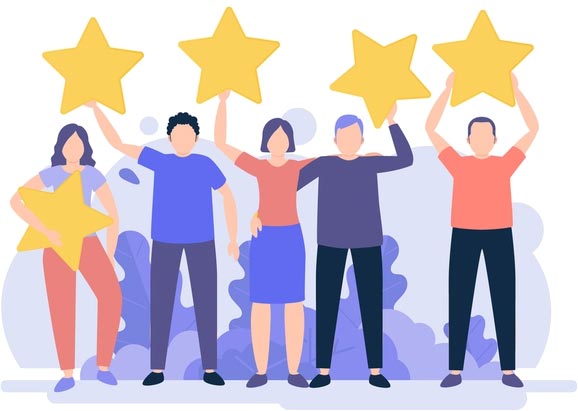 Ask current customers to leave a review
By asking your current customers to post a review after they've received a positive experience, you have the opportunity to improve your online reputation. Provide the easiest avenue possible to your most sought-after review sites. Clickable images and links in posts requesting reviews can all work to your advantage.  Even though you may be apprehensive about asking too much of your customers, it's still important to encourage them to rank or review your product or brand.
Since reviews play such an important part in your business, reward the people that take time to promote yours. You can encourage reviews with:
Coupons

Reciprocate with a shared review

Post reviews you received on your website and tell others where they can do the same.

Request with a link on your email newsletter.

Find a similar business' social media page and find out how that competitor is responding to feedback and reviews. While you will gather valuable information in your research, regardless of what your competitors are doing, always be diligent at responding to your audience and take their feedback seriously.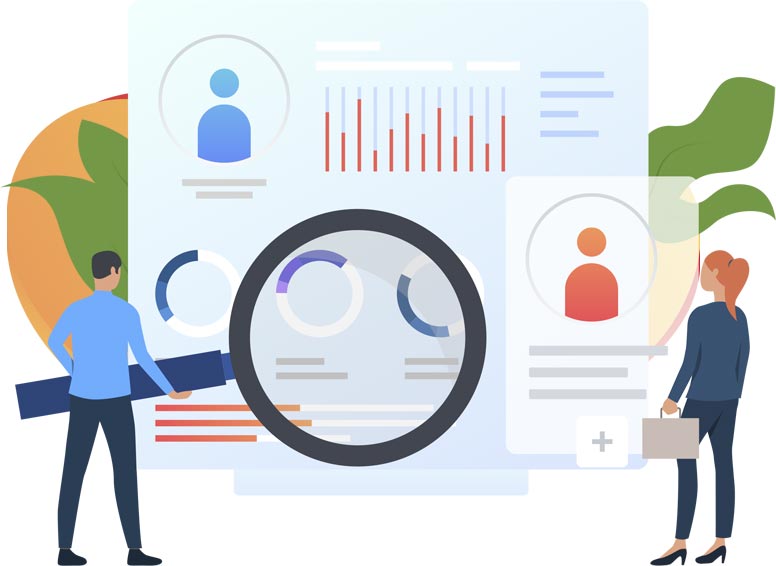 Monitor your online reputation
To help preserve your online reputation, be sure to monitor and check review platforms as frequently as possible. Some websites like Google Alerts will notify you when someone makes a new post or review.   The faster you can address your company's reviews, the better you can compete in a challenging market.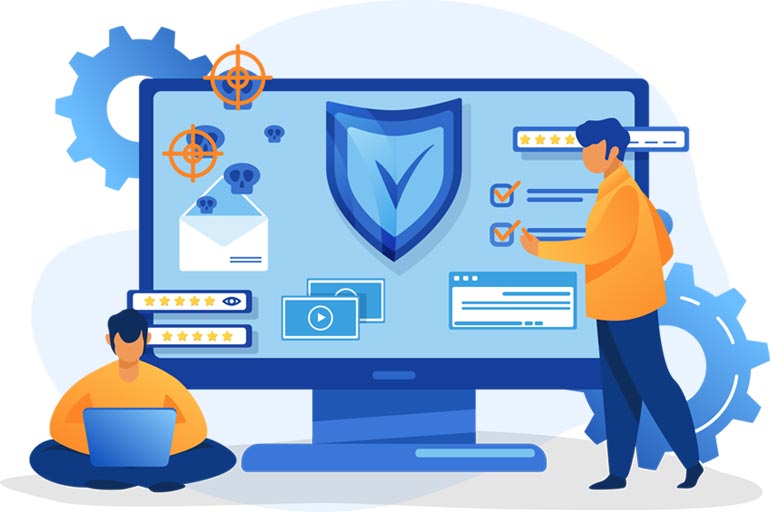 Ask reputation management professionals for help
Remember, managing and responding to online reviews can be streamlined with the help of a reputation management company like Reputation.ca. Further, free software tools like those provided by RepuSure® give you what you need to monitor how you appear online and, more importantly, proactively take action if there is ever a threat to how you appear online.  The software offers full-featured online reputation protection and management features, helping you to track, measure and improve your Google search results.
The best strategy to avoid getting a negative online reputation is to get in front of the problem and turn angry customers into advocates.
Takeaway
Remember, we are all human and mistakes will happen, regardless of what business you are in. Customers will get upset and complain. Think of these setbacks as an opportunity to show how your company listens and responds to all feedback. It can only help you in the long run.