In the internet age, maintaining a positive online reputation is crucial to the success of your business.  Today, consumers are better informed and more critical than ever. They want the best product or service at a reasonable price, and they want to know the company that sells that product has a value system that is similar to their own.  
This type of socially conscious customer will likely grow in volume as millennials and Gen Z consumers continue to fuel the consumer marketplace.  In fact, studies note that 73 percent of millennials say that they'll spend more money with brands that support worthy causes. Given that millennials represent a majority of the spending power, the concept of giving back is extremely important to your company's reputation.
One of the best ways your business can improve their reputation and attract customers is through corporate social responsibility.  Corporate Social Responsibility (CSR) is when business leaders and organizations are committed to improving the communities around them and realize the value CSR has on improving their company's bottom line. 
If you know you should be on top of your company's "A" game when it comes to corporate responsibility but don't know where to start, Reputation.ca's detailed guide will help you to understand why CSR is important to the reputation and overall success of your business.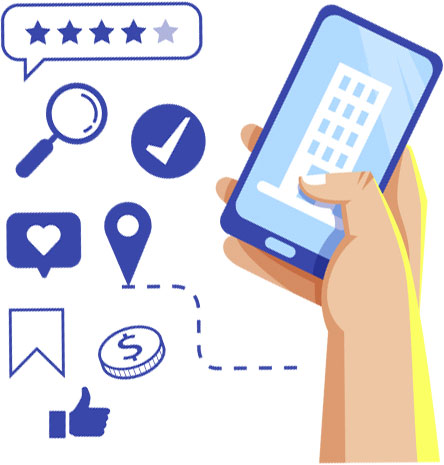 The textbook definition of Corporate Social Responsibility: a self-regulating business model that helps a company be socially accountable—to itself, its stakeholders, and the public. By practicing corporate social responsibility, also called corporate citizenship, companies can be conscious of the kind of impact they are having on all aspects of society, including economic, social, and environmental.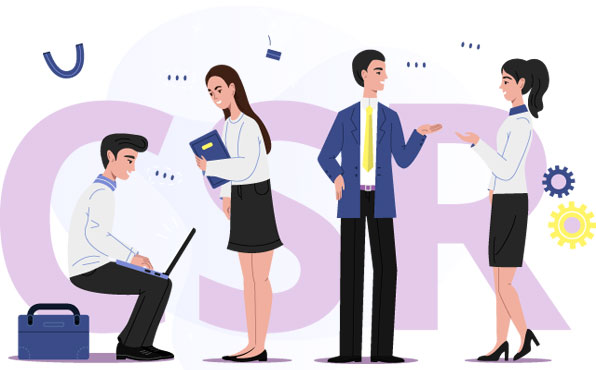 Additionally, a community-oriented company with a charitable mindset can benefit from positive PR, good employee morale and increased connections which can aid in long-term financial success. A study showed that 85 percent of customers have a better outlook on businesses that give to charity.
Companies that adopt CSR practices in their day-to-day operations help them manage their reputation online, as well. In a world where one negative review or nefarious post about a business can ruin its livelihood, it pays to implement some socially conscious practices in order to combat these situations should they arise.

CSR is equally important for both the community where the business operates and for the business itself. Why? The most obvious perk – it helps to better the community, and the public will notice if a company is making a real effort to improve its surroundings. Your company's charity work could help improve schools, giving children safe places to learn and play.
In short, through CSR programs, philanthropy, and volunteer efforts, businesses can benefit society while boosting their brands.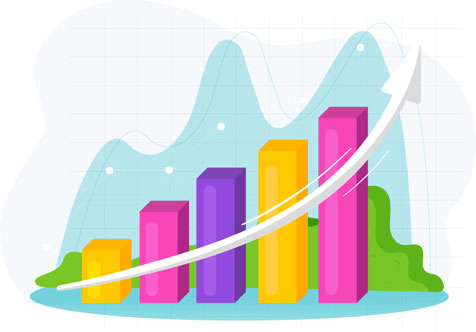 Corporate social responsibility can be practiced by large companies, but small-and-mid-sized businesses can also create social responsibility programs, although their initiatives are not often as well-publicized.
For example, known for their CSR practices, these are the top 10 large-scale companies with the best reputations today.
The Top 10 Companies With The Best Reputations Are:
Lego
The Walt Disney Company
Rolex
Ferrari
Microsoft
Levi's
Netflix
Adidas
Bosch
Intel
Let's take a closer look at 3 of the companies that made the list.
Lego: Building Legos is a rite of passage for most kids, but did you know that the Lego corporation is highly dedicated to environmental and social issues? The company lives by 12 responsible business principles that set what's expected from its production sites, suppliers and partners on topics such as ethics, people, children, and the environment. The Lego Group also has circular economy initiatives to provide consumers the chance to pass on their bricks to children in need.
The Walt Disney Company: Walt Disney is widely known for its attention to customer service. The company also focuses on the following three areas to increase their reputation and CSR: volunteerism, environmental protection, and community action. Disney has been known to provide aid to natural disaster victims, and some of the proceeds of their movies go to protect natural habitats.
Microsoft: Founded by Bill Gates, Microsoft is widely regarded for its many philanthropic activities that helped to get it some positive social recognition. The company has donated millions of dollars to help fund access to computer science for youths around the world, millions in product donations to nonprofits, and billions in employee giving. The bottom line, Microsoft's activities help to improve the world, but they also help them to sell software.

Variables that make up a strong corporate reputation
What exactly makes a business reputable? According to
statistics
, the variables that make up a strong corporate reputation are: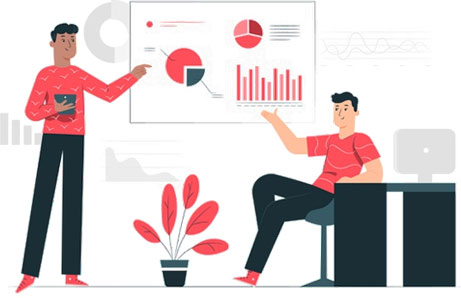 20,1% Products and services
14,8% Corporate governance
14,4% Citizenship
13,2% Financial performance
13,1% Innovation
12,9% Executive leadership
11,5% Workplace quality
100% = Corporate reputation

On a smaller scale, corporations, both large and small, have grown to include changes such as making an office more environmentally friendly and its employees happier. Businesses have also expanded to include community development as a main pillar of the mission statement, implemented new strategies for social change, and began collaborating with environmental groups.
The fact of the matter is: when employees feel like they are engaged and making a difference, they are more likely to stay loyal to a company and/or spread the word about the good work they are doing there. Likewise, employees are proud to work for a company that has a positive reputation, and it can be essential for the recruitment and retention of top talent.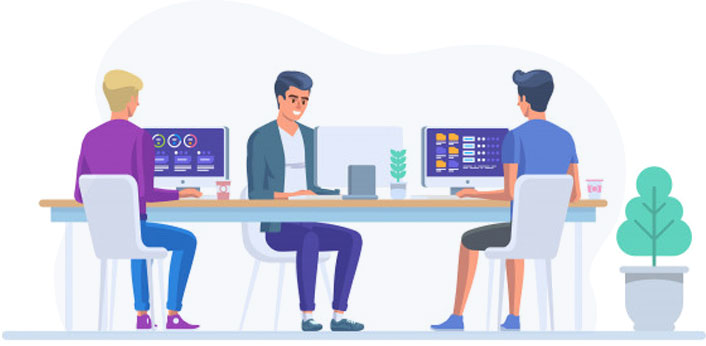 At the same time, employees deserve to be paid fairly for the time and work they dedicate to the company. Businesses that constantly work to improve working conditions and well-being for all employees are more likely to see a happy and productive workforce.
Some of the ways your company can improve employee morale: offer paid parental leave, flex schedules, provide time off for volunteer opportunities, introducing more natural lighting, allow dogs in the office, summer Fridays off, company picnics, etc.
Further, motivating your employees to get involved in CSR activities is an easy way to strengthen your corporate citizenship and improve your reputation.

Are you a small or midsize company that wants to be more socially responsible but doesn't know how to start? There are a few ways your business can implement corporate social responsibility practices. Here are some of the most common examples:
Plant a tree

Encourage employees to recycle

Eliminate the use of plastic bottles

Reduce the need to commute

Switch to energy-saving methods

Make socially and environmentally conscious investments
Organize a planting event yearly

Invest in recycle bins at work

Provide water filling stations

Permit remote work

Install LED bulbs

Donate funds to nonprofits that promote clean water
Your business can also choose to engage in charitable giving and volunteer efforts within your community.

The most obvious benefit of a Corporate Social Responsibility program is it creates trust. A consumer is more likely to trust a company to do the right thing if it practices environmental and social causes. Additionally, a positive CSR program also works as reputation protection. If your company (and it can happen), becomes entangled in a negative event, having a strong social responsibility plan already in place can offer a shield against such events.
If someone writes a slanderous review about your company, but the 20 reviews above it are written by consumers who value your business, you'll be more likely to bounce back from negative information. Perhaps more importantly, CSR creates a reputation of reliability and honesty, which is always valuable.
.
With a corporate social responsibility plan, companies can increase customer motivation to minimize any negative information they may discover in search results.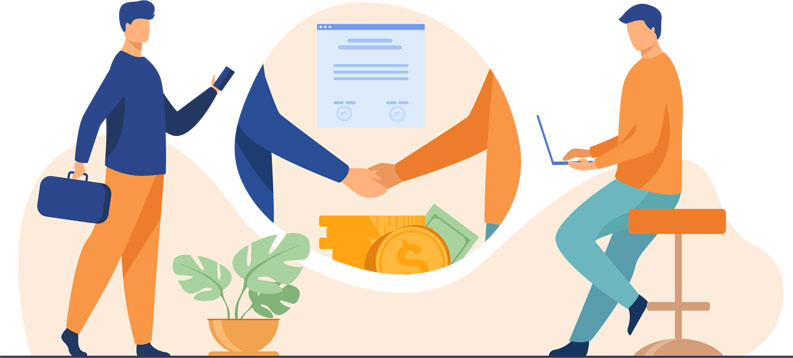 Takeaway
By now, you should have a good sense of what it takes to practice good corporate social responsibility. You should also know how CSR can support a positive reputation both on and offline for your business and can protect companies from sustaining long-term damage following adverse events, and recover more quickly.
In short, supporting community and global initiatives can help your business build stronger relationships with existing customers and attract new ones at the same time and greatly improves the effectiveness of your reputation management strategy.