ComplaintsBoard.com Post Removal
What is Complaints Board?
For the most part, the Internet is an incredibly enriching and powerful space. Unfortunately, there are some areas of the Internet that are less-than-positive, if not downright seedy – one of those being ComplaintsBoard.com. If you haven't heard of it already, ComplaintsBoard.com is a consumer complaints site. These sites do have their value. They allow people to warn others about terrible businesses and give consumers some leverage in dealing with unscrupulous companies.

However, what more commonly occurs is unscrupulous consumers use the threat of an anonymous attack on these sites to extort businesses into giving them free or discounted products and services. Also, there is an inherent bias towards complaining as opposed to congratulating businesses. So what you end up with is predominately negative content about businesses by customers who cannot take responsibility for their own actions and this has a huge share of the voice about the business because of the search engine ranking power of ComplaintsBoard.com.
This particular company is operated by a foreign entity. It has a useless WHOIS record that shields the original owner's information:
WHOIS Information for Complaints Board.com
Hosting Provider
ComplaintsBoard.com is hosted by Steadfast Networks. Steadfast Networks is a Chicago, Illinois-based Internet Service Provider primarily focused on Dedicated Servers and Colocation.
The fact that it is hosted in the United States is a big disadvantage from a removal perspective because it means it is governed by United States law which strongly favors freedom of speech as opposed to privacy rights.
ComplaintsBoard.com is not just an irritation, it is a real threat to your business
Studies have shown that 67% of people research a business on Google before entering into a financial relationship with the business. This means that if you have a bad ComplaintsBoard.com post about you up on Google, then 67% of people are going to see it and at least some of them are going to decide not to do business with you.
Worse still, that same study showed that 57% people believe things they read on online forums and review sites more than they believe corporate websites or what sales people say.
This means if there is negative content about your business on the internet, the majority of your potential customers will see it and believe it.
This will undermine all of your efforts to build a good business, reduce the effectiveness of your advertising and hamper your long term growth potential.
Reputation.ca GUARANTEES Removal from ComplaintsBoard.com. Period.
As ComplaintsBoard.com has grown so has our ability to COMPLETELY REMOVE negative posts from the website and all major search engines. With a method that's worked for hundreds of removal cases to date, Reputation.ca boasts the strongest remedy against ComplaintsBoard.com in the industry.
We 100% guarantee our removal services. If the complaint thread about you or your business on ComplaintsBoard.com is not completely gone from the website itself, Google and Bing within two weeks, we will refund 100% of your money.
If you've found your business has been impacted by damaging content on ComplaintsBoard.com, please complete the form below, pay the fees and our friendly representatives will start on your removal project immediately.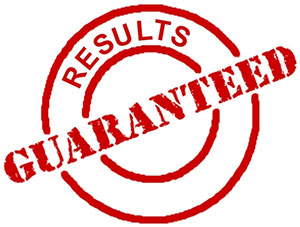 Who can post on ComplaintsBoard.com?
Anyone can post as long as they have an account with the platform. Typically the poster is someone who has been genuinely wronged, or someone who is out to tarnish the image of a business or individual.
Should I respond to a post on ComplaintsBoard.com?
No. ComplaintsBoard.com posts often rank high on search engines because users keep their complaints active by adding to the content on the page. These derogatory posts tend to attract others to add in their opinion as well.
Why don't search engines remove ComplaintsBoard.com content from their algorithms?
Google views ComplaintsBoard.com as a relevant and content-rich page, but it is not uncommon for the search platform to tweak its algorithm to downgrade the rankings of similar sites that do not provide quality content.
Is ComplaintsBoard.com dangerous to my reputation?
Yes, because many times the content is untrue or malicious in intention. Unfortunately, the poster could spin a false story about an individual or a business which could result in negative effects for the receiver of the post and tarnish their reputation.
Can I take legal action?
You could try but when it comes to suing a consumer review website like ComplaintsBoard.com, the platform is protected under Section 230 of the Communications Decency Act.
Disclosure
We did not play any part in publishing the existing negative content about you. Additionally, we have no ownership or control over the websites that are hosting the damaging posts about you. However, we are disclosing to you fully that in order to achieve your goal of getting the posts removed we may try and persuade the website owners to remove the content about you either directly or through other third parties. This may involve paying them or an intermediary money.