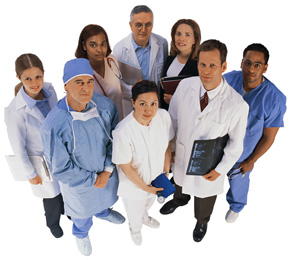 Many professionals in fields like marketing, PR, tech and sales, to name a few, understand just how important online information is, and, in turn, how important online reputation management is.  This is natural.  After all, reputation management is something that plays in, or is central to, fields like marketing and PR and communications. 
However, what's surprising is to hear that many professionals in one particular field remain unfortunately oblivious to the power of the internet and how this is affecting their careers.  I'm talking about the medical field.
It's unfortunate because just like other types of online reviews, online reviews of physicians are incredibly powerful, are seen by thousands of potential patients and play a role in a patient's decision whether to visit a given doctor or not. 
The fact that many physicians have never searched themselves online nor know about the field of online reputation management is also concerning because the number of sites that post patient's reviews of their doctors seems to be only growing in number and in prominence. 
Ratemd.com, vitals.com, healthgrades.com – these are just some of the physician review sites that doctors need to not only know about, but also review how their profile stands on these sites.  Do they have a majority of positive patient reviews on these sites?  Do they instead have low scores?  If so, why and what did some of the more unhappy patients say?
Along with understanding the importance of onlne reputation management, doctors also need to know that there exist steps physicians can take to improve their online professional profile, like seeking the guidance of a professional online reputation management firm, such as Reputation.ca 
For more information on why reputation management is more important than ever for those in the medical field, take a look at this recently published article.