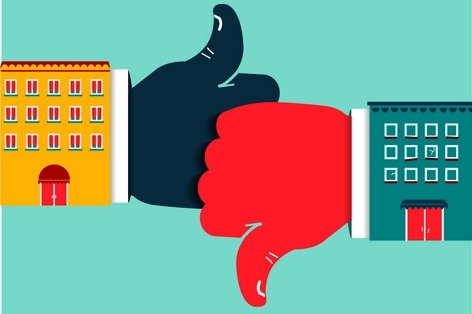 It's a point that's been hit upon a number of times in this column, but is always worth repeating – no digital asset is more important for a business and the success of its online reputation than the business' domain name.  Most businesses choose to have the location of their website match their business name.  For example, the website for McDonalds is mcdonalds.com and, similarly, mcdonalds.com is the company's domain name. 
A business' domain name is its key online asset because it normally is the first thing that appears on the company's Google search.  Moreover, if a perspective customer decides to Google search the company, they most likely will type in that business' name.
But, here's the problem – even though many businesses know how important their website is, for some reason, some businesses choose or have chosen not to own their domain names.  That means that they have built a tremendously costly and time-demanding asset (namely, their business' website) on rented land.
So, the question is – what happens when their lease is up?  Domain names that businesses do not own or control run the risk of being returned to public auction.  That means that someone else could quickly snatch up the domain name and quickly control the online reputation of that business.  That is definitely a worse case scenario – but the possibility is there if businesses choose not to own their domain names.
For more tips on how a business should best handle its key digital assets, take a look at this recent article.