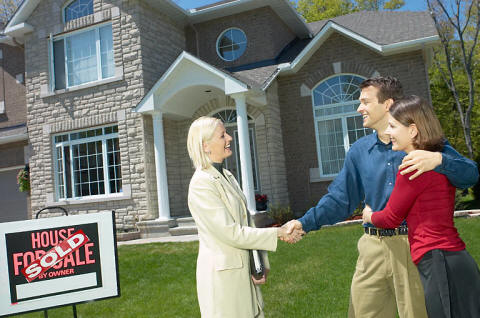 There are plenty of things that are important for the success of a real estate agent — detailed knowledge of the current real estate market in his or her area; knowledge of industry codes and regulations; a keen understanding of what his or her clients are looking for, as well as an ability to deliver on these expectations.  It would be hard to argue that any real estate agent could be successful without these qualities.  But, in saying that, there's one other quality that may be even more important — and that's the ability for a real estate agent or broker to earn trust from his or her client, as well as earn trust from his or her community as a whole.  Earning new business begins with gaining trust.  And indeed, there is nothing more significant to earning that trust than having a strong and positive reputation.
Of course, a real estate agent's reputation comes in various forms.  There's an offline reputation, which is created through the agent's interaction with past clients, other agents, as well as other parties in the market.  And there is the agent's online reputation, which is arguably more important in this day and age where most home sellers and buyers first peruse the internet before making any decisions on representation.  Does a real estate agent have a blog that is under his or her name and that is regularly updated?  Does the agent have a website?  What kind of reviews have been written about the agent in online forums and realty sites?  Can a potential seller or buyer easily learn positive information about an agent through a simple Google search?  These are all questions that those working in the real estate market need to consider, and if a lot of these questions are being answered with a "no", then that could be a serious cause for concern.
The bottom line is that the influence that online information has on the initial decisions of home buyers and sellers regarding who should represent them will only increase in the future.  It's best to realize this trend and take action if needed.   
For more information on how those in the real estate business can improve their online reputations, take a look at this helpful resource.