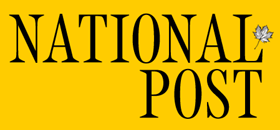 The reason for a business' success is usually varied and multi-faceted.  However, in this day and age, one thing is for certain – businesses must maintain positive online brands or reputations in order to remain competitive in their markets. 
After all, this is a time in which 78% of people use Google as a research tool before contacting a business or person.  Similarly, this is also a time in which customers complaining on social media sites like Facebook and Twitter increased to 35% in 2013 according to the National Customer Rage Study.  In 2011, this same statistic came in at 19%.
In this recent National Post article, President of Reputation.ca, Matt Earle, helps explain why a positive online brand is so critical for businesses and provides a little more background on what Reputation.ca can do to help businesses and individuals improve their online reputations.