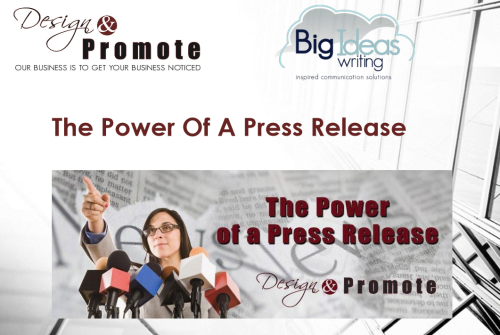 There once was a time, not too long ago, when publishing press releases was a standard SEO practice that countless businesses used on a regular basis.  Those days ended, however, with Google's deployment of Penguin 2.0, which introduced in its indexing a differentiation between earned media and paid advertorial; company-produced releases are firmly part of the latter camp.
But, despite the SEO limits now placed on company-produced press releases, they still have significance, and writing and broadcasting releases through one or several of the many wire services out there, such as PR Newswire, Business Wire or Thomson Reuters, is still worth the time, energy and cost investment. 
In creating and broadcasting press releases, however, businesses must keep in mind a fundamental rule of thumb: that is to be as transparent as possible in identifying and labeling press releases for what they are: i.e. company-generated news.  Failing to do this or being deceptive in the source of published press releases can be a quick way to damaging a company's reputation and losing clients.  
Read more about how businesses can effectively use press releases in this great, in-depth Forbes artice.