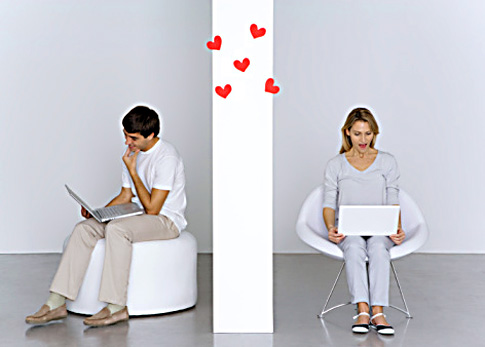 Online dating has evolved a lot in the past fifteen years.  First there were the industry pioneers like LavaLife, PlentyOfFish, eHarmony and Match.com.  Back in the late 90s, the people using online dating websites were naturally selected from the population based on their interest in computers.  Moreover, using the sites took a fair amount of technical skill so it was in some ways an exclusive group.  As the sites became easier to use, as more people used the internet in general and as societal norms around online dating evolved it has become much more common and prevalent.  
In some ways this has been great.  There are more users online, so there is more selection.  The taboos around meeting on dating sites have all but disappeared, and there are many success stories where an online match turns to marriage.  However, along with these wins have come new threats.  
This article deals with ways a cyber dater can protect their identity while online dating.
The most prevalent piece of advice would be to first and foremost protect your identity. Getsafeonline.org reccommends creating a username instead of using your given name. Most people are active on a variety of social medias, so a quick search of your real name can reveal information about you that you wouldn't necessarily share with a stranger. Some of the new dating apps like Tinder give users an easy log in option allowing you to link one or all of your social media profiles to your dating account. Refrain from this as well.
As always, create a new, unique password for your dating profiles. In 2011, PlentyOfFish's database was hacked and approximately 350 of their users personal information was accessed. In an almost ironic turn, company CEO Markus Frind claimed the breach was "an incredibly well planned and sophisticated [online] attack"
The proliferation of virtual dating seems to correlate with a  rise in cyber crimes including: phishing scams, identity theft, blackmail and sextortion to name a few. The Huffington post advises online daters stay local, apparently it is easier to  perpetrate these crimes from a long distances.
Finally, always use Burner App or Google voice to protect yourself from nefarious websites and extortion scams like: liarscheatersrus, badboyreport, and exposingjohns which require your phone number.