We are all familiar with the phrase, knowledge is power. Although the phrase is on the verge of being overly-used, that should not discount the fact that there's truth behind the statement. Regardless of the industry or business you work in, the more knowledge and insight you have and the quicker you're able to gain expertise, the more likely you are to succeed.
Knowledge is just as important when it comes to online reputation management, and as any reputation management expert will advise, the more knowledge you have (i.e. the more aware you are of what's being said about you online), the more likely you are to be in control of your reputation.
In short, the first lesson in strong reputation management is: always remain actively aware of what is being said about you online.
More technically, what that means is that you should always remain actively aware of what appears in the first two pages of your Google search results page (also known as, SERP), since Google is significantly the most widely used search engine.
What does it mean to properly Google yourself?
Understanding the Importance of Keywords
One of the first things in knowing how to correctly search yourself on Google is understanding the significance of keywords. Depending on the type of client and their situation, a given reputation management campaign will focus on one to three keywords. Determined through analysis, these keywords have the most impact on an individual or business' online reputation, and, as such, these are the keywords that should be actively monitored.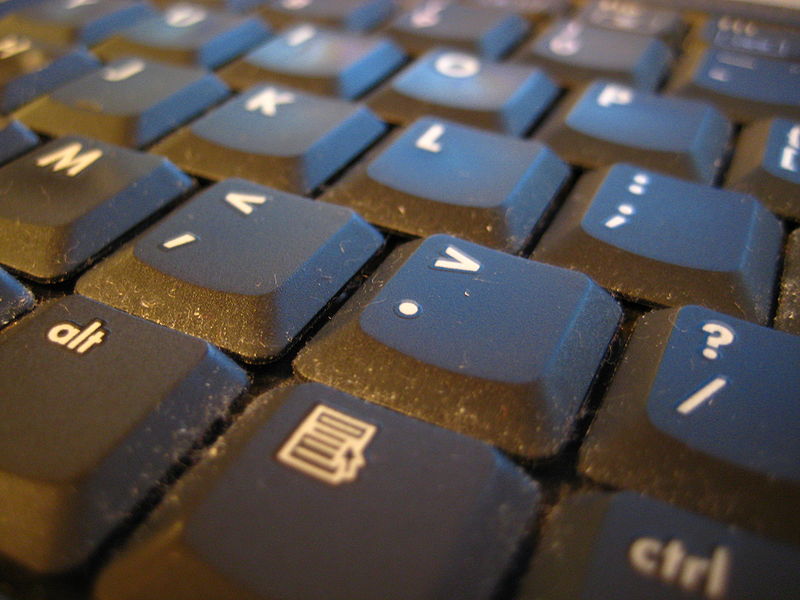 In Many Instances, Though Not All, Your Keyword Will Be Your Name or Your Business Name
In a majority of instances, the keyword that has the most impact on one's online reputation is the name of the person or the name of a business. That makes sense, after all, most people who would like to know more about you or your company will simply type in your name or business name in Google.
Other Keyword Scenarios
With that said, in certain scenarios, other keywords play a significant role in online reputations and should be the focus of Google monitoring efforts.
For example, individuals who have common names may have to qualify their focus keywords with another word. Case in point, there are many Jacob Smiths. That means a person who is named Jacob Smith will not be able to rely on the simple keyword 'Jacob Smith' to show his specific Google search results. Instead, Googling 'Jacob Smith' will yield a range of results for other people named Jacob Smith. That means, they will have to qualify their keyword search term, usually with the location where they reside or a business they are affiliated with.
Tools for Easily Monitoring Your Reputation on Google
If the point hasn't already been communicated enough, it's extremely important to regularly monitor your Google search terms and how they appear and change over time.
The good news is that there are more tools than ever that make it easier to monitor your Google search results and, ultimately, to control your online reputation.
Track Engine is one of the oldest Google results trackers available. Users simply register for an account, specify which keywords they would like monitored and Track Engine will notify you via email every time a new post with the specified keywords appears online.
Talkwalker Alerts is another helpful tool to help manage your Google results. Talkwalker lets users set up a search query for keywords and phrases, then provides an overview of the performance of those keywords. The digital tool also allows you to sort the returned data by result type, language, frequency and quantity offering real time analytics.
Finally, Reputation.ca's RepuSure™ software lets you monitor and track your online reputation on both Google and Bing. Our RepuSure™ software is extremely useful because it offers a depersonalized view of your Google search results and shows what everyone else who Googles you will see.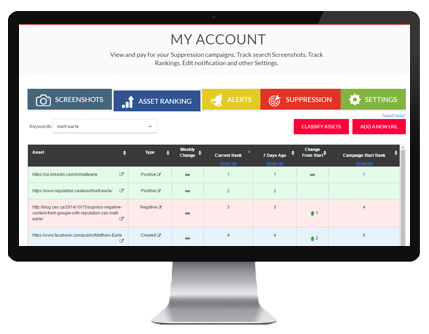 Those who are familiar with how Google works know that Google personalizes your search results based on things like what websites you have visited, your location and your cache. RepuSure™ eliminates these factors to give you an accurate look at your Google search results. What's more, the software provides an easy to read table of rankings, showcasing all Google results and how they have changed over time.