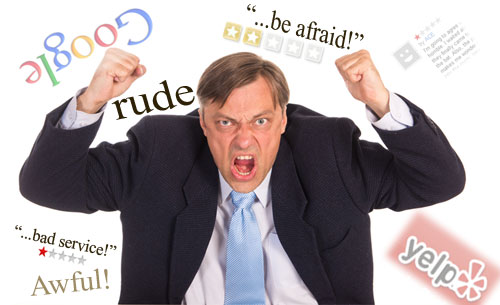 Most businesses now understand the power and effect that their online presence has on their success.  Clearly, a business that suffers from a poor online reputation will find it far more difficult to achieve success than a business with a positive reputation.
With that in mind, one of the first things that comes to mind when businesses see a negative customer review about their product or their company online is to try to hide it or even delete it.  This impulse particularly happens when a negative customer review appears on the company's website – after all, they can control this content.
But, as today's article points out, deleting a poor customer review is not the best response that businesses can make.  Deleting negative reviews may in fact worsen a company's reputation, as it can show that the company has something to hide or that it doesn't believe in freedom of speech.
Read more in today's article on how to respond better to customer reviews and just how important they are to a business' marketing success.