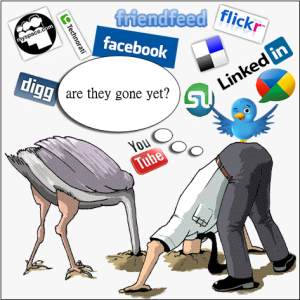 There's a dilemma happening in the world of advertising and PR, and most people working in these fields will quickly know what I'm talking about.  The amount of content, the amount of – for the lack of a better term – white noise in today's social media channels has never been greater or louder.  Everyone – every company, every PR firm, every advertiser, you name the party – is pumping out content in today's social media channels at an unprecedented rate.
Unfortunately, social media has also never been more relevant in its ability to quickly disperse information.  So, the question is, how can businesses use social media in a way that their content can compete and be heard amongst all the other white noise out there?  And, at the same time, how can businesses increase their social media audience base?
Now, new companies like Buffer and Hootsuite have in many ways capitalized on the difficulty individuals and businesses have experienced in earning social media engagement.  And I think those who are looking for a higher rate of engagement should pay attention to the core business concepts of these two companies. 
Consider Buffer, for example, which is a relatively new start-up that provides businesses and individuals a better and easier way to schedule the postings of their social media content.  Buffer's core business model highlights a key aspect for those who are looking for higher rates of engagement – consistency and reliability in posting of content.  A social media user, whether it's a business or individual, is not going to gain more followers or increase their rate of engagement through infrequent or inconsistent social media posting.  To develop a loyal audience base, reliable posting of new content is key and so is knowing who your audience is and being able to publish content that will regularly engage their interest.
In the end, as most things in life, earning a return on investment when it comes to social media content requires patience, dedication and a focus in creating resonating content on a regular basis.
For a little more information on what you can do to gain higher rates of social media engagement, check out this recent article.