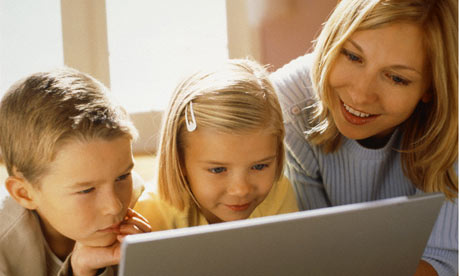 There is plenty of literature out there explaining how important it is for parents to communicate to their children how to use the internet and smart phones in a safe way.  And that's a good thing because that kind of parent-child communication is absolutely essential in assuring that children know and understand what cyber safety means.
This article published recently by the La Jolla Light is one more piece of literature that offers some helpful and simple tips on the best ways a parent can communicate to their child how to be cyber safe.  The article calls for parents to have a non-judgmental conversation with their kid, one in which the parent communicates that any damage to the child's online reputation can lead to real-world consequences.  The article also suggests that an internet and cell phone use contract be established between the parent and their child that outlines appropriate internet and cell phone use.
The major takeaway here is that instead of wanting to "throw every electronic device off a cliff", parents need to take a constructive, proactive approach when it comes to their child and the internet.
Read more here.