There is little doubt we live in the digital age. Computers, the internet, social media – whether we're at work or at home, whether we're fifteen years old or seventy, the digital world makes a daily impact on our lives.
Most of the time, the Internet serves as a wonderfully powerful and positive tool. Available on a litany of devices, the Internet provides us immediate access to information on almost any subject we can think of.
Unfortunately, the power and ubiquitousness of the Internet can also be misused. Some have chosen to use the Internet as a loudspeaker to defame others on a scale unimaginable twenty or even ten years ago. This is called online or cyber defamation. It affects businesses and individuals alike, and as the internet has grown over the past ten years and as more people have understood just how powerful online information is, online defamation has become an increasingly serious issue.
For businesses, embarrassing or negative information, posted by others, can lead to a tarnished brand image, a loss in clientele and customers, and ultimately (and very quickly) a very real loss of business revenue. For individuals facing embarrassing content written about them, it can mean the loss of employment, difficulty in finding new employment, a tarnished reputation within the community, and for those who are business owners, a loss of business revenue as well.
But, what do those made victim of cyber defamation do? How do they resolve the issue?
As the frequency of cyber defamation has increased and as more cases of cyber defamation have entered the media, the legal field has responded. Which makes sense. After all, the immediate thought that comes to mind for victims of online defamation is to sue the attacking party. This gut reaction is responsible for a new branch of law, namely cyber defamation law.
In March Toronto Maple Leafs captain Dion Phaneuf and two others threatened a lawsuit against a fan as a result of a defamatory tweet.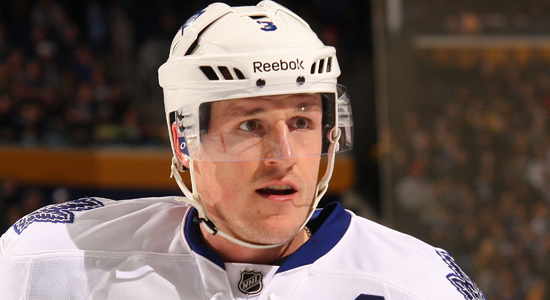 But, here are a couple questions. What if the victim doesn't know who the attacking party is and is unable to discover their identity, a situation which can and does arise? And, also, what is the possibility of proving in court, without a doubt, that a given comment, blog post or article is defamatory and false?
Hiring a lawyer to handle an online defamation case, although at first thought may seem like the natural move, it turns out is rife with disadvantages.
Here are the major disadvantages
The Difficulty In Proving Online Information is Defamatory and False
Like in other areas of the law, much of the burden of proof lies with the prosecuting party. In an online defamation case, the burden of proof unfortunately lies with the victim.
The victim of online defamation, as represented by his or her lawyer, must demonstrate — without doubt — that, first, the defaming information online is false, and, second, the information was written with the intention of causing damage.
The key phrase is 'without a doubt'. As past cyber libel cases have demonstrated, it is very difficult for attorneys to prove without a doubt both of the above points.
Consider the failure that contractor Christopher Dietz faced in court when he tried to sue a customer who criticized his work and ethics online. In 2012, Christopher Dietz sued one of his clients after she complained about his work and accused him of stealing jewelry on Yelp. Dietz sued this customer for defamation and to get an injunction against the comments.
However, in 2013 the Virginia Supreme Court ruled against Christopher Dietz and his request for an injunction.
To add to this difficulty, the victim of online defamation must also show without a doubt who posted the negative online information and that this person is the same person they are prosecuting.
Contractor Christopher Dietz felt himself a defamation victim because of a review posted on Yelp. His case failed before the Virginia Supreme Court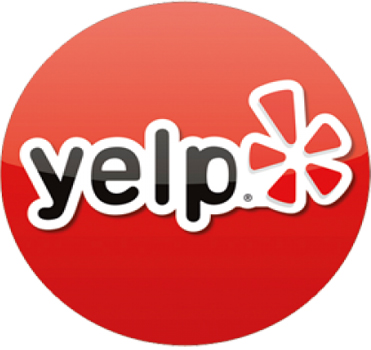 Some erroneously believe that prosecution of online defamation lands on ISPs, or the Internet Service Providers. That is not the case. The identity of the responsible party posting the content must be established. In today's world of internet cafes, libraries and other public areas with internet, determining the responsible part of the damaging content can be a lengthy, difficult, if not impossible, task. However, this information is required in a cyber defamation lawsuit.
Cost
We all know that attorneys charge expensive fees. Cyber defamation attorneys are no exception.
The problem is most attorneys will not take these cases on contingency.  Therefore, you have to finance the fees yourself and this is really expensive.
Statutes of Limitations
Most areas of the law are subject to statutes of limitations. Online defamation lawsuits are no exception. In certain locations, the statute for online defamation cases last a period of twelve months, beginning from when the embarrassing or negative post or blog was first posted.
The Chance That Defamatory Information Will Remain Online
We discussed that the burden of proof faced by the victim of defamation makes it very difficult for him or her to win a case in court.
What does that also mean?
That also means that the embarrassing or negative online content will remain online, sometimes permanently. So victims of cyber defamation face the prospect of not only losing in court, but also having the original negative post or comment remain on the web, or worse, proliferated to other websites.
Some cyber lawsuits have even had the effect of multiplying the amount of negative information online about the victim because of the adversarial and high-profile nature of a courtroom battle.
Additionally, the original poster may not have the ability to remove a post they made, even if they are found liable of defamation. Even if they want to, there is likely no way to force the website operator to remove any information.  This is true on RipOffReport.
Beyond that, attorneys and their staff do not have the technical expertise to delete or suppress negative online comments or posts, something which most victims of defamation want the most.
A Defamation Lawsuit Can Become Time-Intensive and Emotionally Taxing
Defamation lawsuits, especially if the victim is a public figure, can attract more attention to the negative online content and proliferate it across the web. That is clearly something that victims do not want to have happen, but it's a possibility.
Defamation lawsuits, by their very nature, can also be long, drawn-out and, in the end, even more emotionally taxing than the negative online content itself.
Victims searching for quick, painless and, most importantly, discreet resolutions to negative online content can find the opposite when beginning a lawsuit.
Choosing the Right Alternative to an Attorney: Online Reputation Management
It's clear that for those who are defamed, hiring a lawyer is not the best option. Thankfully, it's not the only option either.
Online reputation management firms, like Reputation.ca, provides a more effective alternative for victims who are looking to gain restitution from online defamation. Reputation.ca strikes at the heart of what individuals and busineses want when they are victim to online defamation — namely, removal of the offending content from the internet.
Reputation.ca has the technical expertise, the dedication to complete client confidentiality and the resources to remove or suppress the offending content in a timely and long-lasting way.
For more information on the services Reputation.ca provides and why online reputation management is more effective course of action for cyber libel disputes, visit Reputation.ca's page here.