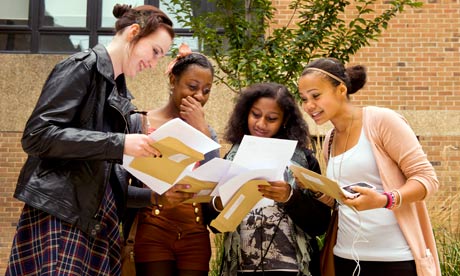 Most students and parents alike have a fair number of questions as they begin the process of applying to university.  That's pretty natural.  After all, for high school students, applying to university is a critical step and questions are bound to come to mind, like what type of university will be the best fit?  And should I stay closer to home or expand my horizons in another part of the country?  And how do I increase my strength as an applicant?
Plenty of questions.  But, there is one question that in the past five or ten years has becoming increasingly significant and it's this: as a student who will be applying to universities in a few months, how does my online reputation fair? 
The reality is that this is a digital world and just like job seekers and small and large businesses across the globe, how a student appears online makes a large impact on their chances of being accepted into their choice university, as well as their chances of earning a scholarship.
Here are some numbers to support the point.  A recent Kaplan Test Prep survey of 500 academic institutions concluded the following about the university's admissions officers:
– 27% use Google+ to learn more about prospective students

– 26% use Facebook to learn more about prospective students
– 35% found information on Google+ or Facebook that negatively impacted prospective students' applications

And as communication becomes even more digital and as the amount of online content proliferates further, admissions officers, regardless if they are in the United States or Canada, will only increase their habit of using online content to gain a better idea of who a prospective student is.  Universities Google student applicants, plain and simple.

This is a big deal.  That's why, with their parents help, university-bound students should pay careful attention to how they appear online.  Students and their parents should complete a careful study of the student's social media accounts; they should set up a Google alert system to monitor their reputations; and prior to applying, students and parents should conduct a detailed Google search of their profile and determine if any negative content about them appears.   

Reputation.ca has a goal of improving the online reputations of individuals and businesses throughout Canada.  With this goal in mind, Reputation.ca recently introduced a new service package intended specifically to help university-bound students improve their online reputations. 

Regardless of whether an applicant is suffering from negative online content or no content at all, Reputation.ca's new Reputation Management for University Applicants service package can help.